Printer-friendly version
Tuesday, 9 May, 2017 -

17:30

to

20:30
Coventry University, Richard Crossman Building, Jordan Well, Coventry CV1 5RW
The Young Scientist Competition offers undergraduate/postgraduate students and those one-year after graduation based in the UK the opportunity to present their current/recently completed food-related projects in front of their peers and to a panel of food professionals. Entrants are required to submit an abstract of no more than 150 words on their subject area.
Successful applicants will be invited to present at the regional final on 09 May 2017 at Coventry University where they will compete for a prize of up to £200.  To make sure the audience is included, there will also be a prize for the best presentation on the evening.
This is your opportunity to support the next generation of food scientists in your local region!!!
Full programme and presentations to be confirmed
| | |
| --- | --- |
| 17.30 | Arrival |
| 17.45 | Welcome |
| 18.00 | Undergraduate Competition |
| 18.45 | B-R-E-A-K |
| 19.00 | Postgraduate Competition |
| 19.45 | B-R-E-A-K |
| 20.00 | Annoucement of Winners |
| 20.10 | B-U-F-F-E-T |
| 20.30 | End |
CONFIRMED JUDGES
Charlotte Foxton, Product Technologist, Sainsbury's Supermarkets Ltd
Time Keeper:  Andrew Kendrick
SPONSORS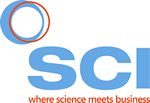 We would like to take this opportunity to thank the following for sponsoring this competition:
Coventry University - Venue
SCI - offering FREE membership and providing sponsorship for the winners
Eurofins - offering winners a tour of their facilities
ENTER THE COMPETITION If you are a student studying at any university in the Eastern region then why not enter today for your chance to win up to £200!  Enter today!
ATTEND THE FINAL - If you would like to attend the final to support the next generation of food scientists in your local region, why not register today for FREE to hear the presentations!
VENUE LOCATION http://www.coventry.ac.uk/study-at-coventry/visit-our-open-days/travel-directions-info/