As a member of a Branch or a Special Interest Group, you can use dedicated forums to communicate with others. Please see the example below showing  how to access a forum. Please note that you need to be logged in to the website to create a topic or post a comment. 
How to access the forum
Step 1 
Login to the IFST website using your My IFST credentials (top right hand corner on desktop, or top left hand corner [three lines] on mobile)
Step 2
Click on Edit my forums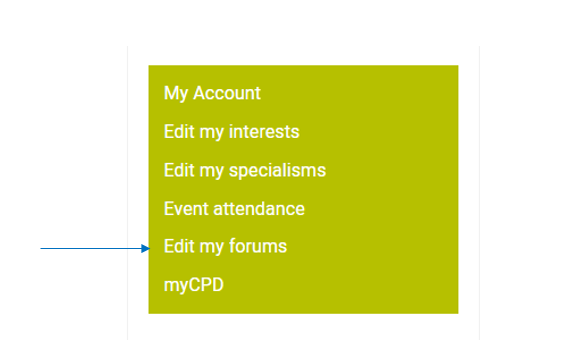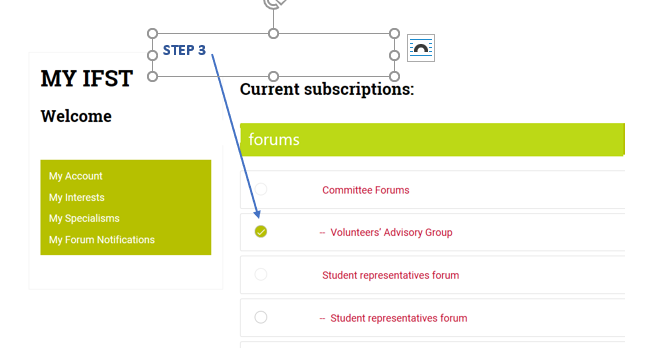 Step 3
Click on the name of the Group or Branch for the relevant forum you wish to access, then 'Add a new Forum topic' or open an existing thread to read and submit comments.