The New Professionals Group was set up in 2018 to support the development of IFST members in the first five years after graduation. The Group is managed and supported by the New Professionals Committee. This committee coordinates all of the activities of the New Professionals Group with support from the Education and Careers Coordinator.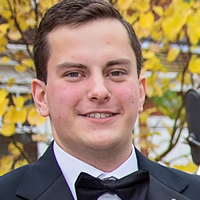 Ben joined the IFST back in 2016 as a student representative while studying for his BS.c Hons degree in food development and innovation at University College Birmingham. This further progressed into be an active member within the IFST's student group committee, holding the positions of the Sensory Science Representative and University Co-ordinator, this allowed Ben to volunteer and attend events around the country while engaging with students and professionals.
Having recently graduated with a 1st class honours degree, Ben is now the Chair for the IFST's Young Professionals Group and is responsible for the smooth running of the growing network of Young Professionals within industry. Ben hopes to engage more recent graduates and early career professionals in their first few years of employment in the food industry through events, career progression development and social networking. In his spare time Ben volunteers with the Scout Association, likes to travel and seek the latest food trends from industry.
Andrew graduated in 2016 from Sheffield Hallam University with a BSc in Food And Nutrition. Andrew then spent 2 years on the Bakkavor Technical AMS scheme before joining itsu [grocery] as a Quality Manager. Andrew is currently an IFST Young Ambassador, working on helping students as they graduate and growing the young professional network within IFST. Outside of his work, Andrew enjoys cooking/eating out and playing sports, such as Flag Football, in which he recently won a British Championship title.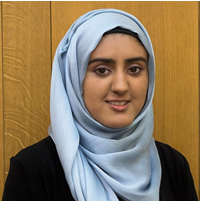 Graduated from University of Nottingham in Nutrition, Qudsiyah is a Product Development Technologist at Unilever currently working in the Pepsi Lipton JV. Her role involes working on the formulation of ice tea for global projects. This includes reformulating and innovating new products. In addition to product development, she is also working on testing new ingredients to build capability.