The Consultancy Group aims to support members who are consultants in the food industry. They have an online listing as well as forum where they are able to engage and share knowledge with fellow members. The Group is involved in a wide range of activities which also include hosting events.
About the Consultancy Group
ANDY KERRIDGE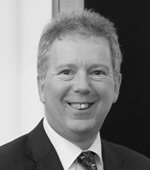 Andy is a consultant and owner/director of Wyvern Food Solutions Ltd. He has over 30 years' experience in food technology/quality & safety management in a wide range of food & non-food products.  The focus of his work is helping food companies (predominantly manufacturing or food-service) develop themselves & their products to meet customer demands of quality, safety & consistency.  Cllients range from global blue chip, down to the small in SME. His work is mostly in the UK, but  also has clients in mainland Europe and the Middle East.
Although originally from York, and perpetually a Yorkshireman, Andy has lived close to Leicester for about 20 years. Whilst the transport links in the Midlands are great and he can reach events anywhere in the UK, it is fantastic to have a local branch and Consultancy group and be able to have meetings and events which are convenient for the local food professionals.
CAROL RAITHATHA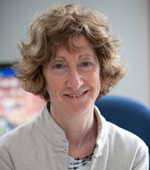 Carol is  a food and drink research consultant based in Norwich. She works with a range of food chain clients developing insights into consumers, markets and products. A specialist area is sensory evaluation – the qualitative and quantitative understanding of sensory attributes of food and drinks and how these impact consumer perception and appreciation. Carol is an active member of IFST – currently Secretary of the Eastern Branch and committee member of the Sensory Science Group.
CRAIG DUCKHAM
Craig is an independent consultant and formed CD R&D Consultancy Services in 2012, having worked at a senior level in two microencapsulation  technology based SMEs. Craig now supports businesses looking to improve the bioavailability, stability and performance of specialist functional ingredients and food flavours. Craig obtained a PhD in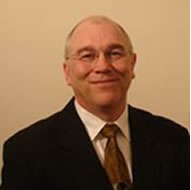 Plant Physiology at the University of Nottingham, carried out postdoctoral research on biogenic volatile hydrocarbon emissions at Lancaster University and investigated food flavour formation at Reading University. Prior to his move into the functional ingredients market Craig spent time in the water industry where he specialised in analytical method development. Craig is Chair Of the SCI Food Group, Fellow of the Institute of Food Science and Technology, Royal Society of Biology and British Society of Flavourists.
We have a consultancy forum for members where they are able to share knowledge and consultancy work amongst each other.
Online consultancy listing
The consultany list is made up of IFST Fellows and Members who are prepared to act as consultants or provide other technical services. It is provided as a service to those seeking paid technical advice or consultancy services. All consultants have agreed  to comply with the Institute's Code of Professional Conduct.
The list has been cited by the Department of Health as a source of appropriately-qualified experts in food safety assessment. It is also recommended by the Chartered Institution of Environmental Health to its members, for example, in cases where, under the Food Safety Act, an EHO requires specialist or expert support in an assessment or inspection. IFST Fellowship and Membership are recognised qualifications for Food Examiners (subject to appropriate experience) under the Food Safety (Sampling and Qualifications) Regulations 1990.
The information shown against the name of each member listed has been supplied for this purpose by that member. It is emphasised that where members undertake work resulting from the appearance of their names on this list, they do so entirely in their individual capacities, negotiating their own terms and fees, and in no sense represent IFST. We cannot accept any responsibility or liability.
Please note that consultants do not provide free advice or information to the media, students or other inquirers. Payment will be required for any advice or information sought.