We are pleased that many of our members give up their time and use their expertise to help us meet our objective: the general advancement and application of food science and technology for the benefit, safety and health of the public.
To help us foster the engagement with volunteers, in 2015 we created a Volunteers' Advisory Group (VAG), which sits at the intersection of the hundreds of volunteers, IFST Board and governing committees, and the IFST Executive team.
VAG aims to ensure that the voices of volunteers are heard, volunteers have the tools and information they need and that the work they undertake aligns with IFST's strategic priorities. The group also facilitates the sharing of good practice.
Meet the Volunteers' Advisory Group
Here is your opportunity to find out more about the members involved in the Volunteers' Advisory Group. 
ALASTAIR MACGREGOR (CHAIR)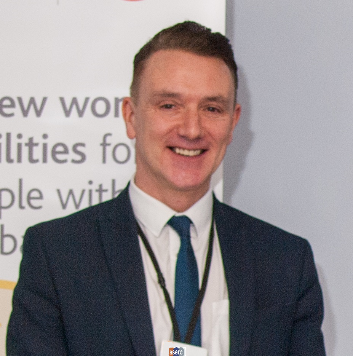 Alastair is currently Chief Executive Officer of SSERC, an organisation that offers a broad portfolio of services, principally in support of the STEM areas of the curriculum, specifically;
Provision of Career Long Professional Learning for early years, primary and secondary teachers and school and college technicians
The Advisory Service – offering health and safety advice and support
Lead Coordination role for STEM Ambassadors in Scotland and wider STEM engagement activities
As well as being a Fellow of Institute of Food Science, Alastair is an active STEM Ambassador and a previous member of the IFST Education and Careers Committee.  In his spare time, Alastair is a gym enthusiast and a season ticket holder and avid supporter of Rangers FC.
ALEX KENT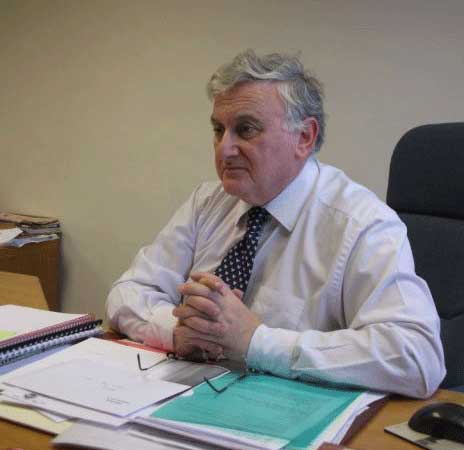 Alex Kent is a graduate of the Department of Food Science at Leeds University, and has spent his career in Technical Management, Quality Assurance and New Product Development within the Food Industry.
He has worked for blue chips such as Marks & Spencer, Unilever (Batchelor's), Spillers Foods (Homepride), Unigate, the Lusty Group, and latterly at Fibrisol Service – a major supplier of functional food ingredients, as well as for smaller organisations.
In addition, he has taught at secondary level, worked for a Trading Standards Department in Bedfordshire in enforcement, and was for a short time an Hotel & Restaurant Inspector for Egon Ronay.
Recently retired, Alex devotes his efforts to helping small businesses with respect to food safety systems, primarily through SALSA where he performs both auditing and mentoring in diverse sectors, from fish processing to craft breweries. He is also involved with the Food Club, an organisation designed for networking and self-help in and around the London area. 
Alex is an Honorary Fellow and has held the posts of Hon. Treasurer and Hon. Secretary, apart from pursuing active service on the Finance Committee, Food Law and Food Safety Groups. He is also involved with the IFST South East Branch.
In his role as the Independent Assessor, he acts as an observer, acting on behalf of the members to ensure that the Board of Trustees and the Executive operate according to the Institute's charitable principles.
Outside these interests, he considers that he plays a mean hand of bridge, and exhibits a fondness for fermented grape juice, malt extracts and other delights.
MARGARET EVERITT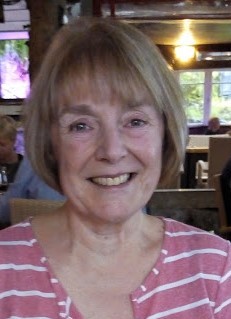 Since 1986, Margaret's vocation and passion has been working in the field of Sensory Science. She ran her own consultancy for seven years before retiring in 2015. She built her career and reputation working for Walker's Snack Foods, Glaxo SmithKline, Campden BRI and Sensory Dimensions.
As founding member of IFST's Sensory Science Group (SSG), she became its first chairman when it was inaugurated from a Special Interest Group to Professional Group in October 1999. Up to her retirement, she remained an active member of the SSG committee specifically acting as coordinator of its Education & Accreditation working group, and in this role was also involved with the Professional Development Committee (PDC).  Margaret joined the Volunteers Advisory Group (VAG) at its inception three years ago.
Margaret's volunteering activity now extends to stewarding at the National Trust's Croome Park site and assisting at her grandsons' school.
RUTH PRICE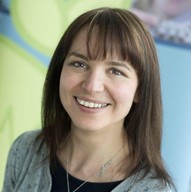 Ruth is a Nutritionist/Food Scientist currently working as the Human Intervention Studies Manager in the Nutrition Innovation Centre for Food and Health (NICHE). Ruth has a BSc in Food Science and Technology, a Diploma in Industrial Studies, Associate Fellowship of the Higher Education Authority and a PhD in Nutrition. Her main research interests include wholegrains and health, under- and over-nutrition and food choice. She has extensive experience in designing and conducting human intervention trials, dietary nutritional assessment and in working with food companies in food product development.  
DAVID BROWN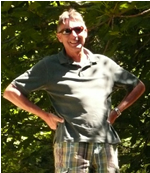 David is a Managing Director of FQC Solutions, a consultancy that specialises in food quality compliance and risk management. David started FQC Solutions over 6 years ago and before that he spent over 18 years with Diageo plc and has vast experience in implementing both risk management and quality improvement across Africa, Latin America, Caribbean and USA as well as Europe. His last 6 years in Diageo were spent in the Far East working in countries like China, India, Korea, Australia, heading up technical and risk management implementation. Having helped develop a set of global risk management standards, as a lead auditor he has ensured improvement and compliance to these standards to beyond 97%. He is a Fellow of Institute of Food Science & Technology and through FQC Solutions works closely with both FMCG and SMEs to help them meet their requirements from basic food safety and HACCP to integrated management systems like FSSC 22000.
The Volunteers' Assembly is the annual gathering specifically for volunteers from the various groups that support IFST's core functions. 
For 2019 the Volunteers' Advisory Group listened to feedback from previous events and extended the length of the Volunteers' Assembly to allow for more discussion and feedback. We had a valuable afternoon that consisted of different workshops and sharing of good practice.
These notes summarise the ideas and actions from the Assembly along with the presentations from the day below: 
Knowing and being responsive to our audience: Key findings from the 2018 membership survey…so now we know, what are we going to do differently?
Business planning & budget setting: Output from the Board 2019-2020 strategy discussion. What do you need and what will your branch/Special Interest Group/committee do to help deliver the strategy?
Being social and online: Are we missing a trick? Making more of the IFST website, Twitter, LinkedIn, Instagram, and WhatsApp to promote your activities and amplify IFST's messages.
Update from 2018 Volunteers' Assembly
What is the Impact Award?
We value the important contribution that volunteers bring to the work and life of the Institute. Without the contribution of the volunteers who serve on committees, branches and special interest groups, we would find it difficult to achieve the strategic priorities set out by the Board of Trustees.
In 2017, we introduced the Impact Award as a way in which volunteers could be recognised for the many great activities and innovations that they undertake, and which contribute to IFST's strategic priorities.
The Impact Award is an opportunity for volunteers to showcase an activity which:
is new and has been undertaken in the last 12 months to deliver measurable impact to any/all of IFST's strategic priorities OR
is an existing activity that has been adapted or changed in order to deliver an enhanced impact linked to any/all of IFST's strategic priorities
is scalable and sustainable
Previous winners 
2019 IFST Student Group for their first ever IFST University Food Challenge
2018 IFST Student Group submitted an activity based on a live Student Association Global summit breakout session, using digital technology and digital communication, to reach 500 attendees from across the globe. The focus of the session was 'international careers' and it involved both a live panel discussion and a Q&A session
2017 IFST Sensory Science Group submitted their activity on the maintenance and development of the IFST Sensory Science Group (SSG) Foundation and Intermediate Sensory Science Courses and the Register of Professional Sensory Scientists
Sharing good practice is always encouraged so all entries will be made available to view via the IFST website after the announcement of the winning entry at the Volunteers' Assembly.