Organised by IFST Food Processing SIG
Hygienic Design (designing something that is easy to clean and food contact compliant) is a key factor in the maintenance of food safety and quality. It has been championed in Europe by the European Hygienic Engineering Design Group (EHEDG) for over 25 years but, despite this, awareness of hygienic design principles and their application within the food industry is still limited.
Eric Partington is Chair of EHEDG UK:IE and will introduce EHEDG, and explain the principles of hygienic design, and why they are important.
The Global Food Safety Initiative (GFSI) is a benchmarking and harmonisation initiative which fosters mutual acceptance of GFSI Recognised certification programmes including that operated by BRCGS in a number of scopes. The Version 2020 GFSI benchmarking requirements encompass two scopes related to the hygienic design of food facilities and equipment (scopes, JI and JII).
Professor John Holah was Chair of the GFSI Technical Working Group convened by GFSI to develop these scopes and will summarise the requirements of BRCGS Issue 9 which represent a step change in the application of hygienic design within the food industry from farm to fork.BRCGS is one of 12 GFSI Recognised certification Programme owners. Issue 9 of their standard will be published in Aug/Sept 2022 and incorporates the requirements of Scopes JI & JII ( but is not yet recognised by GFSI).
Nigel Blitz is part of the Food Safety Management Systems Services team at Campden BRI. As such he has been closely involved with the development of BRCGS v9 and will detail the hygienic design related requirements that can now be found within it.
What participants will learn about:
What is Hygienic Design and why is it important
Who are EHEDG and how can they help?
What are the requirements of GFSI Hygienic Design scopes JI & JII and how can they be achieved?
What are the requirements for Hygienic Design in BRCGS issue 9?
Target audience: Food industry Technical, Engineering, Food Safety, Hygiene, Quality, and Purchasing Managers.
Chair: Debra Smith, Global Hygiene Specialist, Vikan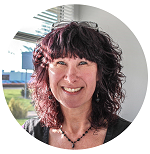 Deb Smith is a Fellow of IFST with over 35 years of food safety/research training and experience. She has previously worked for DEFRA (Food Safety Division) and CampdenBRI (Food Hygiene Research Manager), and is now the Global Hygiene Specialist at Vikan, providing food safety advice and training to the food industry. Deb is a qualified Microbiologist and Food Scientist, and regularly presents her work at national and international food safety events. She is also an active Committee Member of EHEDG, current Chair of the Campden BRI Microbiology MIG, a newly appointed Director at SoFHT, and sits on the IFST Scientific Committee.
Speaker: Eric Partington, Chairman of the Regional Section of EHEDG which serves the UK & Ireland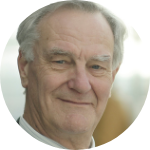 Eric is a Metallurgist and a European Consultant to the Nickel Institute, specialising in the application of stainless steels in the food and beverage industry. He has presented and published extensively on EU food safety legislation, the selection of food contact materials and the hygienic design of food-processing equipment in the UK, Europe and Asia.  Eric chairs the European Hygienic Engineering and Design Group's Technical Working Group which produced Guideline Document No. 32: Materials of Construction for Equipment in Contact with Food.
Abstract: It is now more than thirty years since Unilever in the Netherlands, trying to trace the cause of persistent infection, realised that the fault lay not with the sanitisation procedures but with the machinery itself.  It had been designed with function in mind, but not cleanability.  When Unilever discovered that some of its competitors were suffering similar problems and they joined forces with them, the European Hygienic Engineering and Design Group was born.  Now a global organisation of over 1400 experts in 500 member companies and 60 universities, institutes and authorities in 55 countries, EHEDG offers advice on how to engineer food-processing equipment hygienically and how the components of a production line can be assembled to facilitate cleaning.  The pay-back of hygienic design is more-complete and cheaper cleaning and less downtime.
Speaker: John Holah, Principal Corporate Scientist, Kersia Group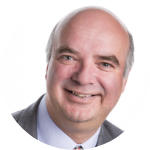 From January 2021, John became the Principal Corporate Scientist: Food Safety and Public Health for the Kersia Group, having been the Technical Director at Holchem Laboratories Ltd prior to the acquisition of Holchem by Kersia.  Prior to this John spent most of his working life at Campden BRI where he was Head of Food Hygiene, for more than 20 years. 
John is also an Honorary Professor in Food Safety and Hygienic Design at Cardiff Metropolitan University.
He has supported the works of the European Hygienic Engineering Design Group (EHEDG), International Association of Food Protection (IAFP) and the Global Food Safety Initiative (GFSI) for many years, has chaired various ISO and CEN committees on hygienic design and chemical disinfection and sits on government committees on food safety and hospital acquired infections.
Speaker: Nigel Blitz, Safety & Quality Hygiene Specialist, Campden BRI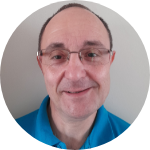 Nigel joined Campden BRI as a food management systems specialist in 2019, following more than 20 years of experience as food, hygiene, and quality manager across a broad range of food and beverage manufacturing environments.
Nigel helps the industry by providing consultancy in environmental monitoring, internal factory design (to ensure it complies with BRCGS) and other factory hygiene-related issues. In addition, Nigel teaches food technology and microbiology courses and helps update guidance on the cleaning and disinfection of food factories. I am currently the Secretary of the UKIE Committee of EHEDG.
Live Q&A: Debra Smith, Eric Partington, John Holah, and Nigel Blitz
IFST member - Free
Non-IFST member - £25.00
If you are an IFST member, please ensure that you are logged into the IFST website before completing your booking so you can access member rates for events. Published events fees will apply to non-members and members can only gain preferential rates by logging in to their IFST account.
Sponsorship opportunities are available. For more information, click here and please don't hesitate to contact us if you have any questions via info@ifst.org.
Please note: IFST is a registered charity with the mission of 'recognising and empowering food professionals by promoting excellence in science and its application throughout the food chain'. During 2021 we were proud to have run over 60 events, including webinars and workshops and engaged with thousands of food professionals worldwide from over 50 countries. IFST members attend all webinars free of charge. All non-members who would like to attend our events will be charged a small fee and all attendees will receive a certificate of attendance. You can find details of our membership packages here.
When
October 26th, 2022 11:00 AM through 12:00 PM