What challenges have you faced in your career?   
Challenges relating to my gender have centred around cultural business interactions where women are not valued in the same way as men are.  In the area of science, we can often side line this as facts don't lie, however at times it is not easy to be heard and acknowledged in the same way a male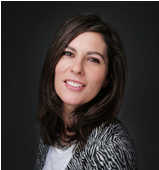 counterpart would be.
How has the industry changed?
A significant change has been the awakening to the fact that business does better (and any institution to that matter)when it embraces diversity in its organisational makeup with true equality in workforce demographic including career development and reward mechanisms. Hence the increasing focus on gender fairness. 
What advice do you have for women aiming for a position of leadership or an expert in their field?
First thing would be to decide if you want to be a leader of people or continue developing expertise as they call on different skill sets. At McCormick we use a system of progression called the technical ladder to attain such aspiring positions via technical expertise – this system recognises that women have a role to play both in leadership or as subject matter experts and it considers both of equal importance. One piece of advise would be to not be put off by the gender population makeup you are aspiring too but rather rise to the challenge. 
What advice would you give to women starting their career in food science?  
Progress and success is rarely the result of individual efforts in our Industry, so be strong and be heard when working with others– you will learn from your mistakes and remember, no question is a stupid question !  As you progress, surround yourself with a cross functional team of genders and cultures.