How did you get to where you are today?
I studied food science at Queen's University Belfast (QUB) and went on to do a PhD in food microbiology, also at Queen's. Years later, I went back and did a part time Master's degree in Business Organisation and Management.
My first job was as a Research Fellow at the Royal Victoria Hospital in Belfast, evaluating new drugs to treat folk with methicillin resistant Staph aureus, just when MRSA was starting to hit the headlines. I then moved to work as a scientist in the Northern Ireland Department of Agriculture. Later the Departmental scientists became part of a new body called the Agri-Food & Biosciences Institute (AFBI). I had a joint appointment with QUB, where I taught on the BSc Food Science and Agriculture programmes. I also supervised PhD and Masters students.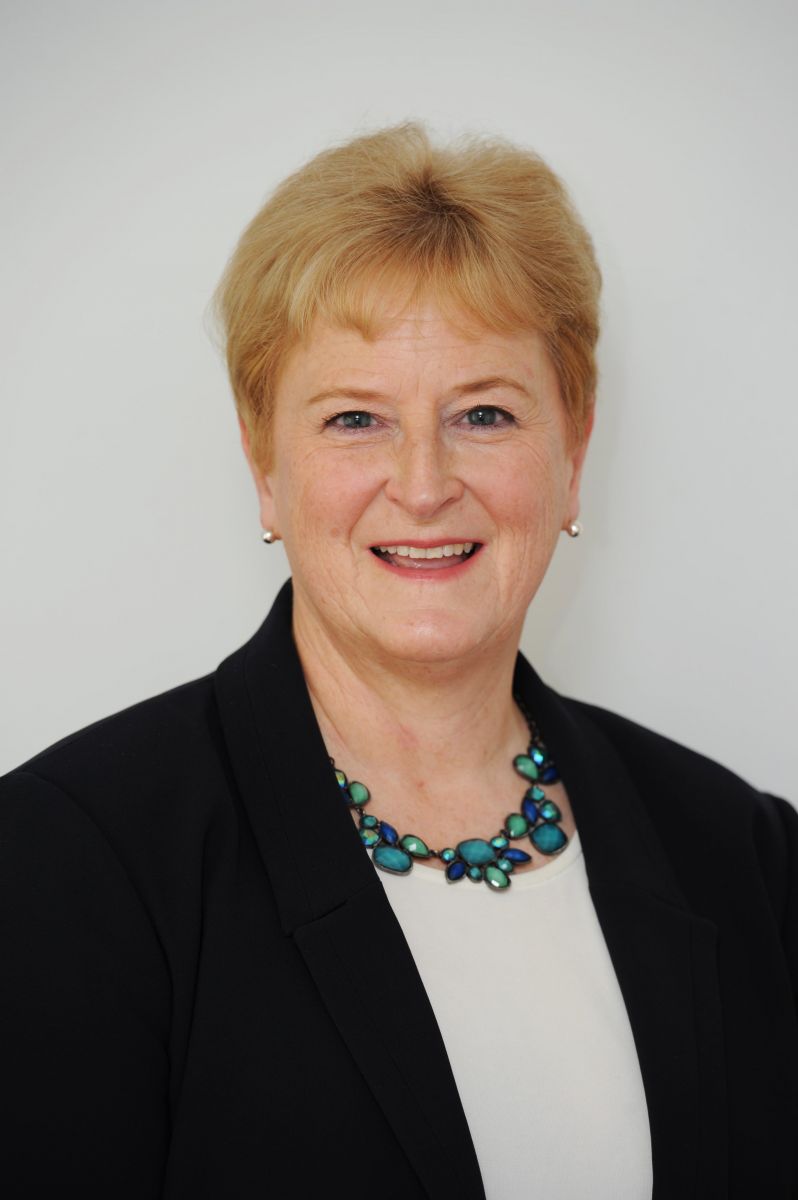 My research focussed on food preservation systems such a food irradiation, high pressure processing and microwave technologies.
During this time, I was seconded for 6 months to the International Atomic Energy Agency in Vienna as a food safety specialist due to my work on food irradiation. When I returned to Belfast, I became a designated Expert Consultant in Food Safety for the International Atomic Energy Agency/World Health Organisation and the Food and Agricultural Organisation. This meant that for 10 years I was travelling all around the world for short missions (around 1 week) providing advice and training.
In 1999 until 2008, I was also appointed as a part-time scientific advisor to Safefood. This is a North-South government body, set up as part of the Good Friday agreement, to promote food safety on the island of Ireland.
In the last 10 years or so, my job changed and I found myself having more management responsibilities (my business degree came in useful!) and I ended up being Business manager for AFBI's largest science Division, with over 400 staff.
I left AFBI in 2015 and have been working as a food science consultant since then.
Tell us what lessons you've learnt in your pathway
Find a good mentor: I was very fortunate to have some really good people who I could turn to for advice over the years. One in particular was Dr Hilary Stevenson who was also someone I could turn to for sound advice, a shoulder to cry on and who would give me a good talking to when it was needed.
Don't be afraid to follow opportunities when you can: I was able to take up secondments and consultancies at various times during my career which broadened my experience and know how. I am naturally shy and probably would not have asked my employer if I could pursue these without Hilary urging me on. My line manager, Prof Arthur Gilmour was also very supportive and allowed me to take up many opportunities along the way. I always still had my job to do in Belfast but Arthur in particular, as well as my other colleagues gave me the flexibility to work around these commitments. The plus side for my employer was I brought back new skills and knowledge to use in my teaching, research and business understanding.
You should never stop learning: I thought I had finished my education once I completed my PhD but I was wrong. I subsequently studied part-time for a Master's degree in Business Management once I realised that I was expected to be a project manager, a staff manager, a business planner, an accountant…. as well as a scientist. None of my training prior to this had prepared me for this.  I have also attended various training courses throughout my career including gaining HACCP and risk management qualifications.  I am a firm believer in gaining recognised qualifications as these are proof to yourself and others that you are qualified to do the job. That gives you the confidence to go forward.
Why should women consider a career in food science?
I don't think it matters if you are male or female. Anyone who has an interest in science and how it can be applied should consider a career in food science and technology. There is a shortage of well qualified people and there are so many different opportunities available through working in the various industry sectors, in research, teaching etc. We all need to eat and want to have a safe, high quality and sustainable food supply. Food scientists and technologists are key to ensuring this can be delivered. I think it is unfortunate that often it is only bad news stories that hit the headlines. The vast majority of the food we produce day and daily is safe and high quality. Maybe we just take this for granted.
Do you think there will be more opportunities for female food scientists in the future?
I really don't see why not. Females are just as capable as men of doing a professional job. In my career I nearly always worked in a male dominated environment but I never felt I was discriminated against. Maybe I was lucky as the Civil Service was always very strong in ensuring equal opportunities for all.
What is your biggest professional achievement?
I was awarded an OBE in 2014 for services to the agri-food sector, particularly in food safety and quality. It was the last thing I expected. I was just doing my job to the best of my ability – like most people. The added bonus was that I really enjoyed my work and I have made so many friends at home and abroad along the way.