How did you get to where you are today?
After graduating, I joined LGC on a civil service milk round as a 'Scientific Officer' in the Food and Nutrition Group where I had the responsibility of setting up methods for the determination of metals in foods using the latest technology at the time (the person who was meant to train me got mugged the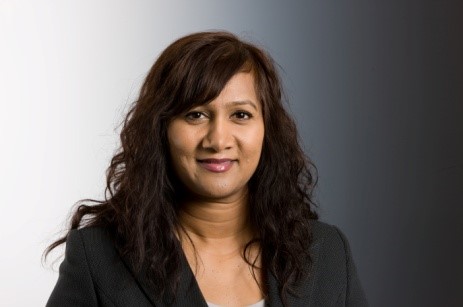 weekend before I started so I spent the first two weeks at LGC reading manuals and doing lots of tidying up!). Since then I've had a number of different roles within LGC, mainly in the area of food and agriculture, although I did manage the Sample Preparation and Preparative Chemistry Group for 3 years which involved all sample types and oversaw the work of our Consumer Safety Team for two years. In the last 10 years, my role has been more focussed on advising external stakeholders and inputting into standards, regulation and policy to ensure they are based on sound measurement science.
What is your biggest professional achievement?
I was appointed Deputy Government Chemist in 2011. I feel very privileged to occupy this post as I am the first female to do so. The role of the Government Chemist has existed formally in law since the 1875 Sale of Food and Drugs Act. So it has taken 136 years for a woman to be appointed as the Deputy Government Chemist.
What advice would you give to women starting their career in food science?
Always put your ideas forward and you will be heard. Work hard but most of all enjoy what you do.
What challenges have you faced in your career?
Although it is the 21st century and we are told that women can have it all, in reality, being a working mother means that you have three jobs; mother, home maker and professional. This is complex combination to juggle and personally, I have managed, by drawing on support from family as and when I need it. Thank you Mum!
Do you think there will be more opportunities for female food scientists in the future?
Women have been qualifying in scientific subjects since the 1870s. LGC appointed its first female scientist in 18 July 1916; today, about 55% of LGC's workforce is female. Given that the population on earth is ~50% men and 50% women, it seems logical to me that the workforce should also reflect these statistics.  
There is now, global acknowldegment in the importance of having equality in the workplace, at all levels; so yes, I think there will be many more opportunites for female food scientists in the future.