IFST Sensory Science Group & 10th E3S Annual Symposium: Sensing the Way to Good Health
Organised by IFSTs Sensory Science Group (SSG) and European Sensory Science Society (E3S)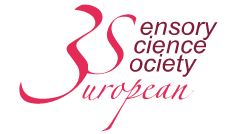 IFST Sensory Science Group is pleased to announce its annual symposium organised in conjunction with the European Sensory Science Society (E3S) and hosted by the University of Reading on the 10th of May 2022. The symposium entitled "Sensing the way to good health" coincides with the 10th anniversary of the E3S and will include talks around the development of tasty, nutritious and sustainable foods.
Speakers from academia and industry will present the latest research around co-creating food solutions for older adults that both sustain health and meet their sensory expectations; designing food tailored for cancer patients taking into account not only their nutritional requirements but also their sensory alterations, promoting the pleasure of eating and preventing malnutrition. In addition, an example of how academic research on delivering healthy, sustainable and delicious food can be integrated into a university catering setting will be presented. Latest developments on mycoprotein and plant-based products will also be discussed in relation to sustainability and sensory science. An interactive workshop will explore understanding and measuring olfactory dysfunction post-COVID-19 and the implications for sensory science.
What you will learn about: Ways of developing nutritious and tasty food solutions for the targeted population such as older adults and cancer patients. How to create delicious, healthy, sustainable food products, and understanding and measuring olfactory dysfunction post-COVID-19.
Target Audience: Sensory scientists, nutritionists, consumer researchers, health scientists, new product developers.
Chair: Dr Stella Lignou, FIFST, FHEA, Associate Professor in Sensory and Consumer Science, University of Reading
Programme:
Time

Session

09.00
Registration opens, refreshments
09.45

Welcome to the 10th E3S Symposium
Paula Varela, E3S Chair
Stephanie Mitchell, IFST Sensory Science Group Chair

10.00

Listening to consumer voices in sensory and consumer research and innovation
Paula Varela, E3S Chair, Nofima

10.15

Co-creation of food solutions to sustain health and autonomy in older adults
Lisa Methven, University of Reading
Claire Sulmont-Rosse, INRAE

10.45
Flash presentations by young researchers
11.15
Refreshments break
11.30

Understanding better sensory alterations to provide tailored food solutions for cancer patients
Anestis Dougkas, Institut Paul Bocuse
Oncofood project: new food solutions for cancer patients
Stella Lignou, University of Reading

12.00

Quorn™ Mycoprotein: A protein 'powerhouse' for better health and environment.
Linda Pravinata, Quorn

12.30
Lunch and Poster Session
13.30

Delivering healthy, sustainable, delicious food on campus: Integrating academic research into operational activity
Charlotte Mills, University of Reading
Matt Tebbit, University of Reading

14.00

Olfactory dysfunction post-COVID-19 – and how to measure it - (Interactive Workshop)
Jane Parker, University of Reading

15.15
Refreshments Break
15.30

Creating Delicious Plant-Based Products – The Sensory Perspective
Kate Bailey, Kerry

16.00

Menus of Change - Results
Vicky Gerrard, University of Reading
Rachel Smith, University of Reading

16.10

Global collaboration for more impact of our science

launch of the new collaboration among international sensory societies, intro from E3S and video contributions from SSP (North America), ANSWER (Africa) and SenseLatam (Latin America)
16.40
Flash Presentation Award
16.50
Closing Remarks
Announcement of the next E3S Annual Symposium
Pre-Symposium E3S Activities – 9th May 2022
| | |
| --- | --- |
| 12.00 | E3S Next Generation, Education, Children WG meetings (in parallel) |
| 13.30 | E3S PDO; Taste Sensitivity (in parallel) |
| 15.00 | Coffee Break |
| 15.30 | E3S General Assembly |
| 19.00 | Dinner (Ticketed Event) - Thames River Cruise* - Open to members and non-members |
*Thank you to E3S for sponsoring this cruise to celebrate the society's 10 year anniversary.
The E3S Working Group Meetings are open to all E3S members and if you want to attend any of the WGs please register here. The General Assembly is open to E3S delegates only (two representatives for each member country).
Speakers' Biographies and Abstracts
Student competition - Call for Abstracts - full details are available here
There is an opportunity for sensory science students across Europe to present their research in a dedicated student session, where four seven-minute oral presentations will feature. A poster presentation will also take place throughout the day.
Accommodation
A limited number of rooms are reserved at the Cedars Hotel (University of Reading, Whiteknights Campus). To book call 00 44 118 378 8906 quoting "Event 131006-E3S Symposium".
Venue: More information about Cedars Hotel is available here.
Guidelines for travelling to the UK are available here.
Directions to the University of Reading are available here
Event Fees:
IFST / E3S member - £130
Non-member - £160
Student - £80
Sponsorship opportunities are available. For more information, click here, and please don't hesitate to contact us if you have any questions via info@ifst.org.
Please note: IFST is a registered charity with the mission of 'recognising and empowering food professionals by promoting excellence in science and its application throughout the food chain'. During 2021 we were proud to have run over 60 events, including webinars and workshops and engaged with thousands of food professionals worldwide from over 50 countries. IFST members attend all webinars free of charge. All non-members who would like to attend our events will be charged a small fee and all attendees will receive a certificate of attendance. You can find details of our membership packages here.