Printer-friendly version
Thursday, 19 April, 2018 -

08:30

to

16:00
University of Birmingham, Edgbaston, Birmingham, B15 2TT
A key issue for all food businesses is assessing and managing risk throughout all stages within the food supply chain – ensuring that consumers can be assured of consistently safe food. 
Spring Conference (SC18) will be therefore again focussing on showcasing the very latest tools and technologies being developed or adapted for the food sector, but particularly focussing on their applications for managing of risk. Explore with us how food risk management is changing through new science and technologies and in turn how we can expect roles in the sector to change to take advantage of these technologies.
View speaker biographies and abstracts
Full programme
Time
Session
08.30
Registration opens, refreshments
09:10
Conference opens: Welcome
David Gregory, IFST President

Chair's welcome and opening remarks
Professor Lisa Jack, Professor in Accounting, University of Portsmouth

09.30
MORNING 1 – TECHNOLOGIES FOR CONSUMER HEALTH/SAFETY

Session 1: 'To be or not to be, that is the question'. Shakespeare's Hamlet addresses life, death and the nature of existence
Professor Ian Charles, Director, Quadram Institute

10.10
 
Session 2:  Trumping the US with a paradigm shift in food risk
Professor Seamus Fanning, Director of the UCD Centre for Food Safety
10.35
Session 3:  The "Digital Twin" for the food consumer: ensuring data integrity
John Graydon – Portfolio Development Executive, Siemens
11.00
Tea/coffee - Exhibition
11.25
MORNING 2 – TRACKING AND TRACING TECHNOLOGIES

Session 4:  Everything you need to know about blockchain (but were too afraid to ask!)
James Flynn, Founder and CTO, Primority Ltd

12.00
Session 5:  RFID Tracking Technology, short term gains and long term benefits
James Stafford,  Market Development Director, Avery Dennison
12.25
Session 6: Embedded RFID on pack technology 
Professor Bob Stevens Professor of Smart Materials and Devices, Nottingham Trent University
12.55
Lunch – Exhibition 
13:50
AFTERNOON – FUTURE ASSURANCE

Session 7:   The future of food audits
Vincent Doumeizel, Vice President, Food & Drink, Lloyds Register

14:25
Session 8:  Why cybersecurity matters in the food and beverage sector?  
Brian Courchesne, Global Director, Cybersecurity and Industry Services Marketing, Schneider Electric                
14:50
Tea/coffee - Exhibition
15:15
Session 9:  The world through the auditor's eyes – Alternative global auditing solutions
Rob Chester, Managing Director, NSF 
15:40
Session 10:  Chair's round-up and perspectives from the day
Professor Lisa Jack, Professor in Accounting, University of Portsmouth
16:00
Conference close
Please note that the programme is subject to change.
Conference Dinner – 18 April 2018 (the evening before the conference) will start with drinks reception from 19.00.
After Dinner Speaker – Chris Barnatt, Futurist - What Will The Food Industry Look Like in 2050?
http://www.explainingthefuture.com/hire_me.html
Conference Member and Concession      £105.00
Conference Standard (Non member)       £175.00
Conference Student                                   £50.00
Conference Dinner                                     £45.00
​Dress code: Lounge suit/business dress
Venue and parking information are available by following the link https://conferences.bham.ac.uk/finding-us/the-bramall/
Travel information are available by following the link https://conferences.bham.ac.uk/accommodation/
​For other information or if you need an invoice please contact Delia Mertoiu.
Check IFST policies section for information about cancelations and amendments. 
SPONSORS
Prime Sponsor: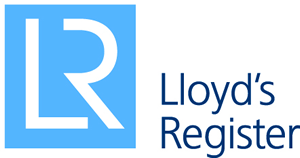 Secondary Sponsor: