Date:
Wednesday, 12 December, 2018 -

18:00

to

21:00
Location:
FDF, 6th Floor, 10 Bloomsbury Way, London WC1A 2SL
Join us for the Binsted Lecture 2018, jointly organised by IFST and the IFT British Section.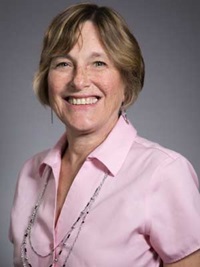 We are delighted to announce that the speaker will be Michele Perchonok, President of IFT and former manager of the NASA Human Research Programme at the NASA/Johnson Space Centre in Houston, Texas. 
Dr Perchonok previously worked as the Human Research Programme (HRP) Advanced Food Technology Project Manager, and the Shuttle Food System Manager. Dr Perchonok was responsible for space food product development, menu definition, nutritional requirements implementation, food processing, and food packaging development for long duration exploratory missions. She has published more than 25 journal articles, and 2 book chapters including Perchonok, M.H., and Douglas, GL. (2018) The Spaceflight Food System: A Case Study in Long Duration Preservation Reference Module in Food Science. 
Dr Perchonok will be speaking about how we go about feeding astronauts in space, and focusing particularly on the logistics of long missions like a potential 5-year mission to Mars.
18:00
Registration teas/coffees on arrival 
18:30 
Welcome from IFST and the IFT British Section
Bertrand Emond, Chair IFT British Section; Jon Poole, CEO of IFST; Prof. Colin Dennis, IFT and IFST Past President
18:40 

Binsted Lecture
'How to feed the missions to Mars'
Michele Perchonok, President of IFT, and former manager of the NASA Human Research Programme at the NASA/Johnson Space Centre in Houston, Texas

19:15
Questions from the Audience 
20:00
Networking and drinks
21:00 
Evening Ends