Printer-friendly version
Thursday, 19 October, 2017 - 09:30 to 15:30
Legends Lounge, Norwich City Football Club, Carrow Road, Norwich NR1 1JE
Book your place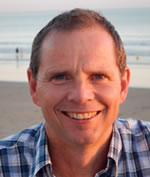 JOHN BASSETT, BVSc, Dip.Bus.Admin, MRCVS, FIFST
Policy and Scientific Development Director, IFST
John Bassett has nearly 20 years' experience of risk assessment and risk management, in both industry and government roles. A veterinarian by training, he brings a "farm to fork" perspective on food safety challenges.
He currently juggles two main roles; he is the Policy and Scientific Development Director with the Institute of Food Science and Technology, developing and communicating scientific policy on behalf of the institute, and also runs his own consultancy, John Bassett Consulting Ltd, which works with clients in the commercial food industry as well as governments and inter-governmental agencies.
John is particularly passionate about the practical use of 'risk-based' approaches in innovation and food safety management systems, for industry and in the application of optimal regulatory models – he is currently a member of FSA's expert advisory group supporting the 'Regulating our Future' activity.
 
JOHN BARNES
Former Head of Local Delivery, Food Standards Agency
John was until he retired in August 2015 the Food Standards Agency's Head of Local Delivery, responsible for ensuring effective food and feed controls in UK businesses and the associated legislation, guidance and training for local authorities and industry. Before moving to the FSA in 2000, John worked for the Department of Health as the Head of their General Hygiene Policy Branch. John moved to DoH in the late 1980s from the Private Sector where he was a Director of one of the UK's largest Food Safety Consultancies. John has also worked in Local Government at all levels up to Head of Service. John qualified as an EHO in 1977.
John has chaired many national and international meetings on food safety and food enforcement policy. He has extensive experience overseeing enforcement research and working with local authorities and industry on effective control arrangements. Whilst at DH and the FSA, John was instrumental in developing Codex and EU general hygiene controls, UK Industry Guides and COPs, rolling out FHRS and establishing Earned Recognition to the enforcement arrangements in the UK Primary Production, Dairy and Feed sectors.
John was part of the Senior FSA Team leading the UK response to the 2013 Horsemeat Incident and was one of their media spokespersons for many years.
Since retiring from the FSA John has continued his involvement with Food Safety. He is currently a Strategic Advisor to Shield Safety Group, a member of NSF's Certification Impartiality Board and a visiting lecturer at The University of Birmingham.
ANDY BOWLES, FIFST
Director and Solicitor, ABC Food Law
Dr Andy Bowles is currently a specialist food law solicitor and Director for ABC Food Law a niche legal practice, based at the Norwich Research Park, which provides consultancy, training and legal services to food industry and government clients. He regularly advises clients on the provision of food information on labels, websites and marketing materials; nutrition and health claims; novel foods; HACCP development; imported food and other food law related topics. Recent projects that Andy has been involved in have included the revision of the Food Standards Agency's "MyHACCP" online food safety management tool; national consistency exercises for the FSA Food Hygiene Rating Scheme and the delivery of specialist food enforcement training to local authority officers. He also developed the ABC Legal Labels food label assurance scheme which operates in a Primary Authority Partnership with Norfolk Trading Standards.
Andy was formerly a Quality Assurance Manager for Dairy Crest Dairies and Acting Head of Environmental Health at the London Borough of Enfield. He was also a lecturer at Middlesex University where he taught food law at both undergraduate and post graduate levels. Andy is qualified with a BSc (Hons) Environmental Health, BSc (Hons) Life Sciences, MSc Microbiology, post graduate diplomas in Health and Safety and Acoustics, Graduate Diploma in Law, Post Graduate Diploma in Legal Practice and PhD in food law. He is a Fellow of the Institute of Food Science and Technology.
PAUL FINGLAS
Quadram Institute (Formerly IFR)
PETER WAREING
Food Safety & Manufacturing Consultant,  Leatherhead Food Research
Peter obtained his BSc in Agricultural Science from the University of Leeds and a PhD in Plant Pathology from the University of Hull. Before joining Leatherhead in 2001, he worked for the Natural Resources Institute undertaking development work on food processing and food security projects in Central & South America, Africa and South East Asia. Peter has many years' experience working in microbiological research, development and training. His specialist areas are food safety systems including HACCP, microbiology and mycology. He is particularly interested in confectionery and snack foods, sauces and dressings, hot and cold beverages and dried foods.
Peter will examine the positive and negative effects of Brexit on the application of the Biocide Products Regulation (BPR, Regulation (EU) 528/2012) to food production in the UK.  Topic areas will include food processors and biocide suppliers, and the biocide approval deadline process.
MARK WOOLFE
Former Head of Authenticity, Food Standards Agency
Mark trained as a food scientist/technologist, and has worked in industry and university both in the UK and abroad, before joining MAFF in 1984, and the FSA in 1999/2000. He retired in April 2009.
His responsibilities have covered labelling and standards dealing with EU and UK Regulations on a range of specific foods. He was responsible for the negotiation and implementation of more than seven new EU measures dealing with specific foods and marketing regulations. He has been active in both British and international standards committees, representing the UK on many Codex Alimentarius Commodity Committees (e.g. Fish and Fish Products, Sugars, Cereals and Pulses, Cocoa and Chocolate Products, Processed Fruits and Vegetables), as well as UN/ECE Committees (e.g. on Transport of Perishable Produce, Dry and Dried Fruit). He has been responsible for the Government's Food Authenticity Programme of developing novel methods and organising surveys to identify mislabelling of foods since its establishment until his retirement. He has worked closely with enforcement labs and authorities to transfer new methodology and resolve problems of mislabelling and fraud.
Since retiring Mark has continued his authenticity work and chairs the RSC's Analytical Methods Sub-Committee on Nitrogen Factors, and has supervised several Defra research projects to revise meat and fish nitrogen factors used by industry and enforcement for meat/fish content and added water in food products. He is Network Secretary of the Food Authenticity Network – a post-horsemeat Defra initiative, and is an external assessor for EU research proposals and projects.
Abstract: Food Information Regulation (labelling) and standards
The Single Market has harmonised food legislative requirements across 28 countries to allow free movement across the EU. The information required on labels has been standardised apart from voluntary schemes. There is also a raft of legislation requiring the origin of certain foods, as well as protecting certain names. The UK already conforms to EU requirements on labelling and standards, so one option after Brexit is to carry on conforming with EU requirements, but have these in a separate UK regulatory framework. If our future food trade will be mostly outside the EU, then the UK will have to rely on international standards and bilateral trade agreements.