IFST is the leading membership body for food professionals in Europe. A key focus of ours is to ensure the safety of food through providing support and resources to our members who are involved in food production, distribution, and preparation.
Food professionals responsible for the delivery of safe food need to be highly experienced and knowledgeable in their roles as well as fully up-to-date with the latest developments and current threats.
Within this site we offer a wide range of resources to ensure that food safety professionals, involved in all parts of the food supply chain, are kept up-to-date with the most current food safety and fraud issues.
Professional recognition, especially for those working in food safety and integrity based roles, is essential if the food sector is to attract and retain the highest quality professionals.  Find out how you or your team can register on our Register of Food Safety Professionals.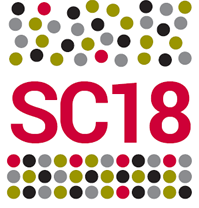 19 April 2018, Birmingham - Early Bird Rates Available 
A key issue for all food businesses is assessing and managing risk throughout all stages within the food supply chain – ensuring that consumers can be assured of consistently safe food.