Printer-friendly version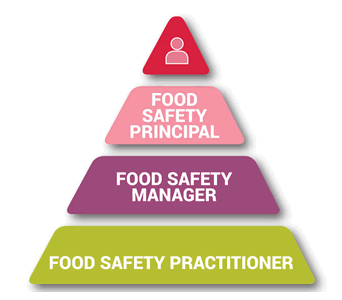 Launched in 2014, IFST's Register of Food Safety Professionals recognises those working at all levels within food safety throughout the sector and was developed following considerable cross-sector consultation.
The production of food and drink that is safe to consume is the number one priority for all those legitimately involved in its production, distribution and preparation.  IFST's Register of Food Safety Professionals offers recognition to food safety personnel following a robust and independent assessment process through IFST. Professional accreditation demonstrates an individual's high level of skills and experience within food safety, as well as commitment to lifelong learning and excelling as a food professional – a status which they will be able to retain by proving ongoing Continuing Professional Development (CPD) and by committing to a Code of Professional Conduct.
Individuals on the register will receive support from IFST through access to food safety resources and the community to ensure that they can reach their full potential and are continuously developing as a professional.
For food businesses, this register will prove an individual's independently accredited experience, providing employers with reassurance when recruiting new food safety personnel as well as providing additional reassurance to retailers, auditors and enforcement officers that their business has suitably qualified and experienced people in these critical roles.
The three tiers of registration
The Register of Food Safety Professionals offers a three level professional structure through which people can develop and progress irrespective of their starting point:  Registered Food Safety Principal (RFoodSP), Registered Food Safety Manager (RFoodSM) and Registered Food Safety Practitioner (RFoodSPrac).
Accreditation is flexible in that it recognises a blend of formal education and professional experience.  An outline of the requirements for the three tiers is shown below. These typical roles and education/training are provided as an indication only as we will accept a wide range of qualifications and experience combinations.
Potential applicants looking to qualify as a Food Examiner through IFST Membership/Fellowship, should consider registering as a Registered Food Safety Principal or Manager.