I have over seventeen years' experience in the food industry, including eleven years in technical manufacturing, and six years in University, currently as a Senior Lecturer in Food Science and Technology and Programme Director for MSc Food Science and Technology.
I work closely with a range of food manufacturing companies and Zero2Five Food Industry Centre, based at Cardiff Met.
I am currently involved in a range of post-graduate research specialising in food safety within the home.  
In my spare time I enjoy athletics, Indonesian Martial Arts (Pencak Silat) and good food and drink (of course).
My specialisms are food safety, leadership and quality management, new product development, and food fraud.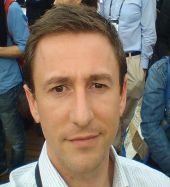 Location:
Cardiff/ Newport (based), South Wales, South West England
Contact method:
Email
Face-to-face
Skype (or similar)
Telephone