I am Senior Sensory Manager for ppl insights, a market research agency based in Crawley, W Sussex.  I have worked here for 12 years.
I have an MSc in Food Science and have 30 years experience in sensory analysis, having assessed various products ranging from alcohol through to yogurt.
My favourite part of this process is generating the vocabulary to describe the samples being tested.
I also teach Level 2 in Food Safety in Catering.
I am both a Fellow and RSenSci (Registered Sensory Scientist) of the IFST and am Chair of the Sensory Science Group.
My hobbies include travelling, reading, cooking and eating, followed by the gym!
I haven't been a mentor before.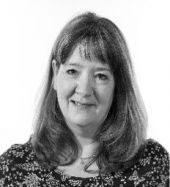 Contact method:
Email
Face-to-face
Telephone