IFST members come from a range of backgrounds and expertise spread across all aspects of food science and technology.
Being an IFST member means different things to different people - find out all the different reasons why some of our members joined IFST / what being an IFST member means to them.
Latest Interview  - Silvia Peleteiro, Leatherhead Food Research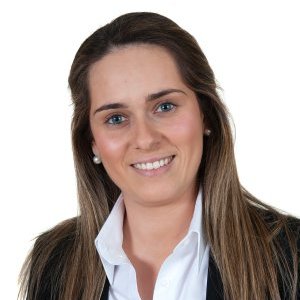 Why is it important for employers to support individuals and encourage them to get actively involved with organisations like IFST?
Being part of the IFST is a great way for individuals to keep-up-to-date with the latest news within the food industry and related areas, as well as to connect with and learn from the experts. Getting actively involved in the groups is also a great development opportunity.
Why did you decide to become more actively involved with IFST's Sensory Science Group?
I joined the IFST's SSG two years ago and since then have been involved in a couple of working groups. Part of my role at Leatherhead involves carrying out sensory training courses, so what better than getting involved in the Education & Accreditation working group and being able to support the development of a sensory qualification? I am also part of the Ethical & Professional Standards working group as ethics is very important when conducting any sensory evaluation.
Congratulations!!  You have recently been elected as Secretary of IFST's Sensory Science Group.  Tell us more about this role
Thank you! I'm delighted to have been appointed to the role! As Secretary of the SSG I will be supporting the Chair and Vice Chair in their responsibilities. I will also be taking the minutes during our meetings to ensure that everyone who couldn't attend are aware of the latest discussions.
How do you keep up with the latest developments in Food Science and Technology?
The IFST's events, newsletter and magazine all make it easy to keep up-to-date with the latest news in the field. Also, the different professional groups make it easy to share experiences and learn from peers. As a member of the Sensory Science Group, I really enjoy the lunch discussions, workshops and conferences where I have the opportunity to learn new things, discuss what is going on in the consumer and sensory world and meet with other sensory professionals.
Tell us more about your current role at Leatherhead Food Research
I have been working at Leatherhead for five years now where I manage the project leaders' team within the Consumer, Sensory & Market Insight department. My role includes answering enquiries and managing projects for clients. I also coordinate the delivery of training courses and audits, as well as keep up-to-date with the latest methodologies and developments in the field. I am currently exploring immersive technologies, emotions and temporal & rapid methods and how they can be applied to reformulate products – including sugar reduction – with both trained sensory panels and consumers. We've got a lot of exciting work going on!
Previous Interviews 
Meet some of IFST's student members
IFST Student Member, Andri Neocleous from University of Leeds, tells us why she joined IFST. 
Find out more

James Huscroft, Chair of IFST Student Group, tells us more about the student member-led community within IFST.  
Find out more

Holly Cuthill, a student at the University of Nottingham gives 5 reasons why students should join IFST. 
Find out more

 
 
Meet some of IFST's Members and Fellows
IFST Fellow, Clare Menezes, is a Quality Development Director, Europe, Middle East and Africa at McCormick Ltd. She tells us why she thinks food professionals should join our Food Safety Register.  
Find out more

Simon Allison is a Head of Technical at Pret A Manger. He tells us why he joined IFST Group Scheme and how the scheme benefited his organisation. 
Find out more

Craig Duckham, an independent consultant, shares his views about why he joined IFST and why you should do the same!  
Find out more

Find out why Andrew decided to join IFST, his advice to graduates and his concerns about the food industry/future of food supplies and the role IFST play in this? 
Find out more

Andy Bowles is a specialist food law solicitor and who advises clients on legal issues relating to their food businesses.  Find out why he joined IFST and his involvement in the Eastern branch.
Find out more
 

Stephanie Mitchell, PPL Insights is  Chair of IFST's Sensory Science Group. Find out about her plans for the group, why her organisation became an IFST group scheme member, her current job and what her advice is to those seeking a role in sensory science.
Find out more