Printer-friendly version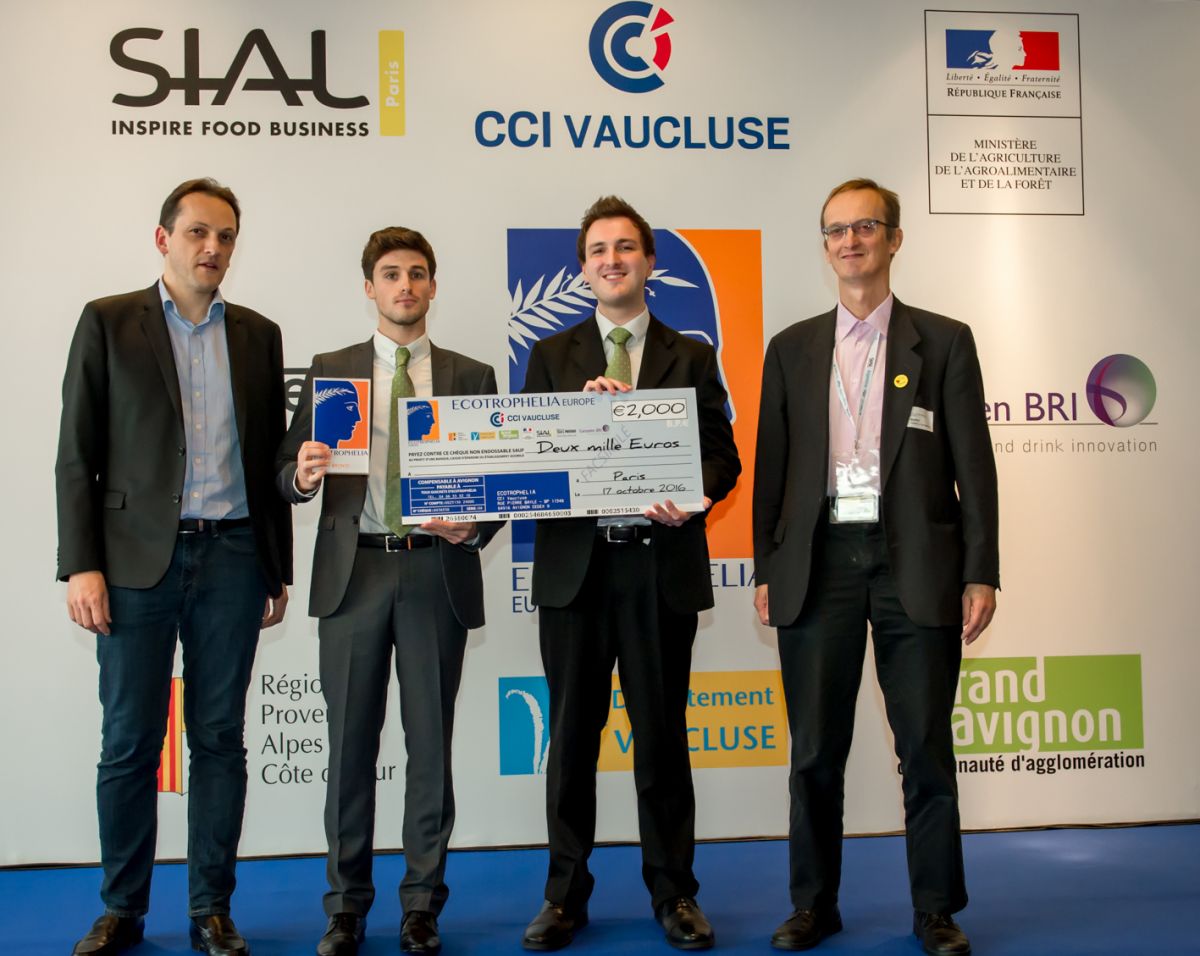 Congratulations goes to Ryan Clifford and Dominic Urban, the Fran Borjan Team from Nottingham Trent University, who won the bronze prize at the Ecotrophelia European finals.  The team presented their product, a sustainable and indulgent non-dairy alternative to traditional ice cream that uses algal protein to replace dairy protein, at the European Trophy Student Food Innovation awards held on 16th and 17th October 2016, as part of the SIAL in Paris.  
Fifteen countries participated in Ecotrophelia Europe 2016: Belgium, Croatia, Denmark, France, Germany, Greece, Hungary, Iceland, Italy, the Netherlands, Romania, Serbia, Slovenia Spain and the United Kingdom. The university teams competed to present their most visionary food creation, designed in an industrial process and adapted to European distribution channels.  The teams pitched their ideas to a panel of 20 judges, which was chaired by Ariane Andres, Head of Academic Alliances, Nestlé Research Center.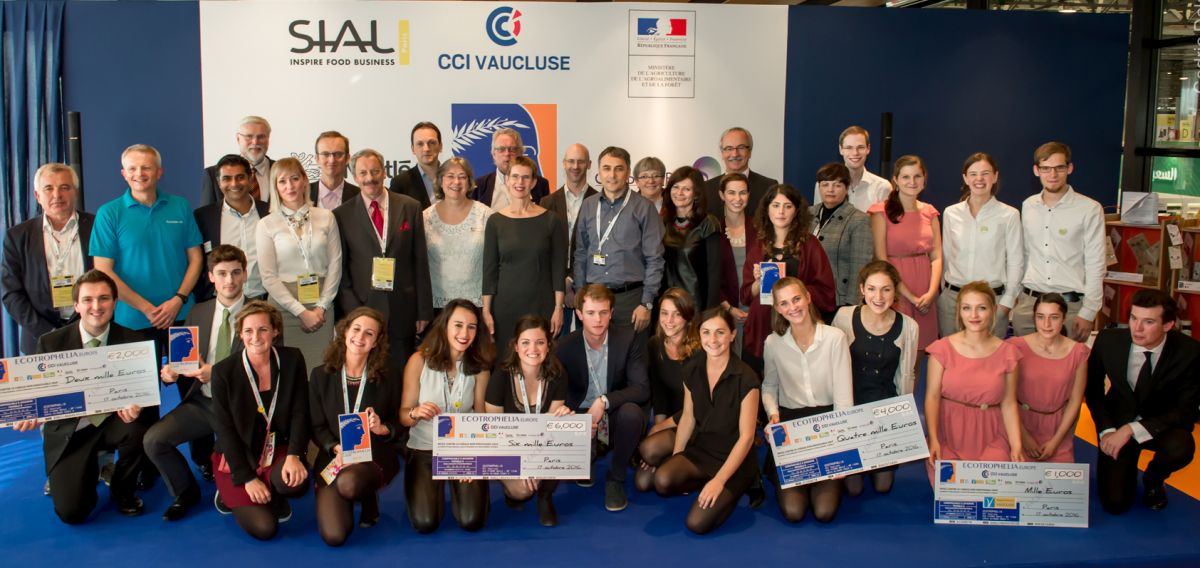 The gold prize was awarded to the French team for their CarréLéon (Culinary aid), 'the natural and simple culinary aid that enhances your everyday dishes' and silver was presented to the Belgian team for their dessert Specornoos, 'an innovative ice cream cone with surprising speculoos flavor and crispiness'.
The Nottingham Trent duo previously won gold in June at the  Ecotrophelia UK competition organised by IFST in conjunction with Campden BRI and sponsored by Marks & Spencer, Innovate UK, Coca-Cola, Sainsbury's, PepsiCo, Tesco, Mondelez, Warburtons, Food Matters Live and BBSRC.
Ecotrophelia UK 2017 will take place at Campden BRI on 6-7 June 2017.  Full details on how to enter will be published shortly.  Register your interest today!