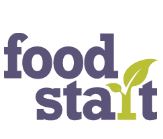 IFST's unique platform providing all types of work experience placements in the food sector – 14-18 secondary school placements, graduate placements, internships and holiday jobs. Endorsed by Jamie Oliver.
Popular now
Employers -  post new placements for free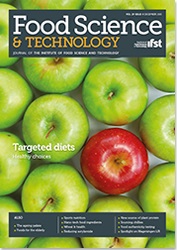 IFST's quarterly journal is now published with emerging issues in Targeted diets. From mainstream topics of the day to complex scientific debates, our leading contributors from around the world ensure that every edition is packed full of must-read articles.
Popular now
Electronic tools for healthy choices
Delivery of nano-tech food ingredients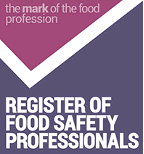 A range of resources to ensure that food safety professionals, involved in all parts of the food supply chain, are kept up-to-date with the most current food safety and fraud issues.  Register on our Register of Food Safety Professionals.
Popular now
Register of Food Safety Professionals
IJFST's purpose is to promote new knowledge and techniques in the food sciences and particularly to serve the industrial and research communities by providing high quality refereed original papers in food science and technology.
For IFST members International Journal of Food Science and Technology is available free of charge online and in print form, at discounted rates. Find out more & access for members
Current Issue - February 2016 Edition
Have you downloaded the IJFST APP?

Ecotrophelia is an Europe-wide Dragons' Den style competition that challenges student teams to develop the best eco-innovative food products, which they then pitch to industry leaders. 
Ecotrophelia UK 2016 will take place at Campden BRI on 7th & 8th June 2016. 
The deadline for entries is Tuesday 29th March 2016.
Find out more about Ecotrophelia
Hygienic Design Conference