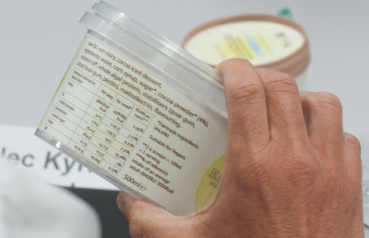 If your team is lucky enough to be selected as a finalist, here are the Dragon's top 10 tips for impressing them at the final:
1. Presentation on the day is everything. There are no specific marks for the written information. Therefore the delivery and message on the day has to be very clear and have excellent visual impact. Some teams included a short video clip showing the production etc which can look impressive if it is done well.
2. There needs to be great attention to detail eg the team should be well turned out. Some teams had smart "uniforms".
3. The food product needs to be properly displayed, eg with a garnish, specially chosen plates, a decent size portion. Just plonking one bite on a plain white plate does not stand out well compared to some of the other teams. Having good mock ups of the packaging is also important - this again creates the image of a professional product.
4. Highlight the innovative aspect – what is really new about the product.
5. The "Eco" element is very important - this needs to be stressed.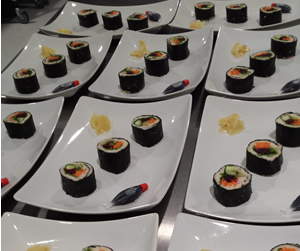 6. The product should not be too "local" but have a wider appeal eg the idea of the offal pie (2013 UK entry) was not liked by some of the European judges. Another team's product was delivered by bicycle - quite eco-friendly but not suitable for wide scale distribution.
7. The product has to be safe to eat (especially high risk foods). In these cases the processing aspects should be clearly described in the dossier to give the judges confidence in eating! Remember that your product will have to be transported to the competition.
If you are lucky enough to get to the European final:
8. Your language needs to be straightforward and team members need to speak slowly. At the EU final, most of the judges are not native English speakers.
9. The Euro-dragons have 20 dossiers to read, so limited time to spend on each. Back to the very first point - it all depends on the presentation on the day.
10. It is strongly recommended that the UK team get help with their presentation and preparation well ahead of time. If one of the dragons or sponsors offers to help them develop their product they should be willing to take that advice.
More information