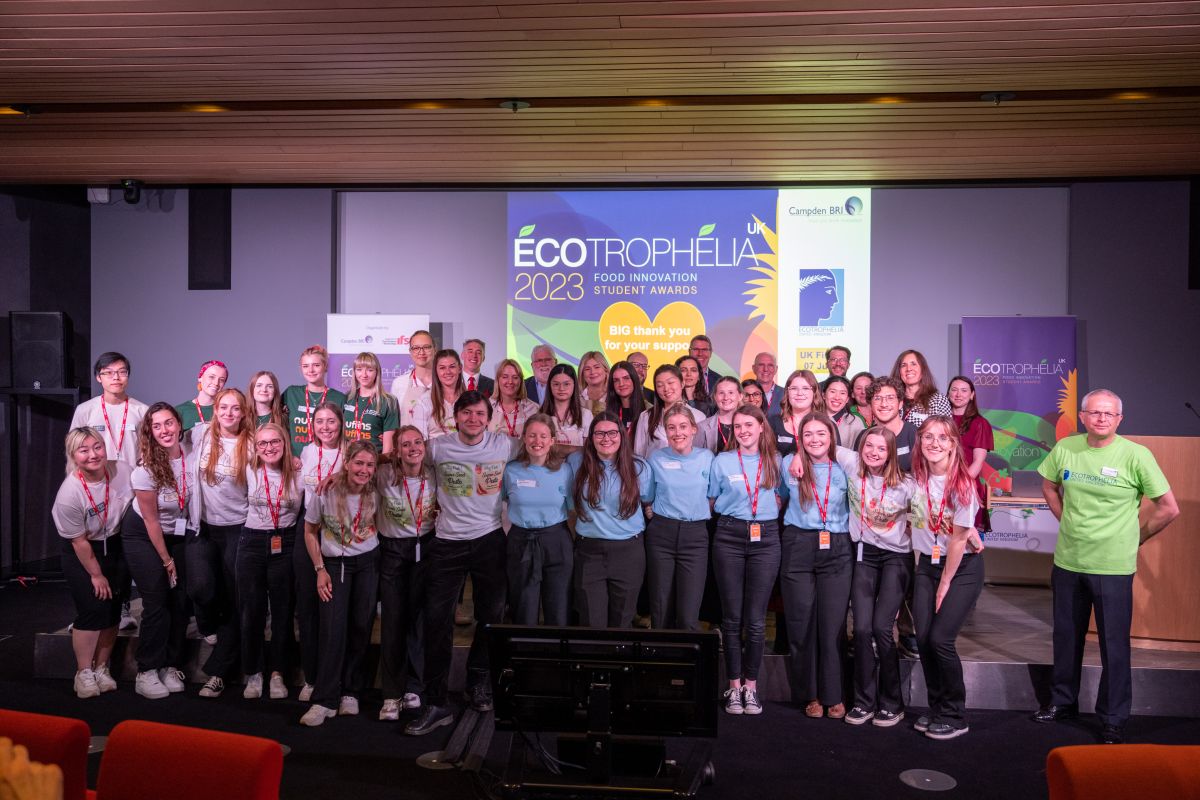 A team of students from the University of Nottingham, PlanEat has won the grand prize at Ecotrophelia UK. Their winning product, a mealworm-based protein snack, impressed the judges with its uniqueness and innovation.
2023 marks the 11th year of Ecotrophelia UK, a Dragons Den style competition which challenges teams of UK students to develop an innovative, eco-friendly food and drink product. From idea generation through to the final packaged product, the teams get a hands-on experience of what it takes to bring an eco-friendly food or drink product to market.
Ecotrophelia is more important than ever this year, as food system issues spurred by a perfect storm of factors continue to affect food markets around the world. The competition aims to shine a light on young food innovators in the UK and highlight the power and potential of UK-led food innovation by younger generations.
Each member of the gold-award-winning team will take home a share of £2,000, as well as receiving a year's free membership to the Institute of Food Science and Technology, an invitation to become an IFST ambassador, and the opportunity to spend a mentorship day with the dragons who judged the competition. The silver and bronze-award teams take home £1,000 and £500 respectively, with both teams also receiving a year's free IFST membership.
PlanEat will go on to the European final, taking place in October 2023, where they will compete against 20 other national winners for the grand prize of €6,000. They will document their journey to the final with the assistance and support of IFST and Food Manufacture, creating a "Road to Europe" piece to inspire future generations of Ecotrophelia entrants.
Jessica Kerr, a representative of the winning team, said "Creating an insect snack bite from scratch has been an incredible and surreal experience, allowing us to challenge and transform people's perspectives on food. Presenting our product at Sainsbury's to esteemed food industry leaders and winning a gold award has been an immense honour and achievement. The event was filled with inspiring creations from fellow contestants, pushing the boundaries for future participants. We are thrilled to relive this journey and introduce our product to a broader audience at the European finals in Cologne. With pride in our creation, we look forward to influencing perceptions of insects and exploring new horizons."
The Hey Pesto team, also from the University of Nottingham have won the silver prize with, while Eco-Co from Nottingham Trent University have taken home the bronze.
This year, the teams pitched their products to judges from industry leaders across the food and drink industry, including representatives from Sainsbury's, Pepsico, Unilever, Mondelez, Coca Cola, Warburtons, Quorn, M&S, Nestle, Food Matters, Food Manufacture, Campden BRI, and the Institute of Food Science and Technology.
Bertrand Emond, Membership Ambassador, Professional Development and Culture Excellence Lead at Campden BRI said "Ecotrophelia is a fantastic platform and source of innovation and inspiration for the industry, capitalising on the creativity and energy of our brightest and most enterprising food students supported by the best academic institutions."
"This year's Ecotrophelia has once again shown us the breadth of exceptionally talented young food scientists and technologists in UK universities," said IFST Chief Executive Tim McLachlan. "We have been blown away by the quality of entries this year, and the commitment of the teams to creating unique, innovative products. On behalf of IFST, it has been a real pleasure to host seven excellent finalists; the judges have been really impressed, and we offer our congratulations to Team PlanEat! We hope that the success of this year's competition will inspire students across the UK to apply to Ecotrophelia next year".
Watch the final here!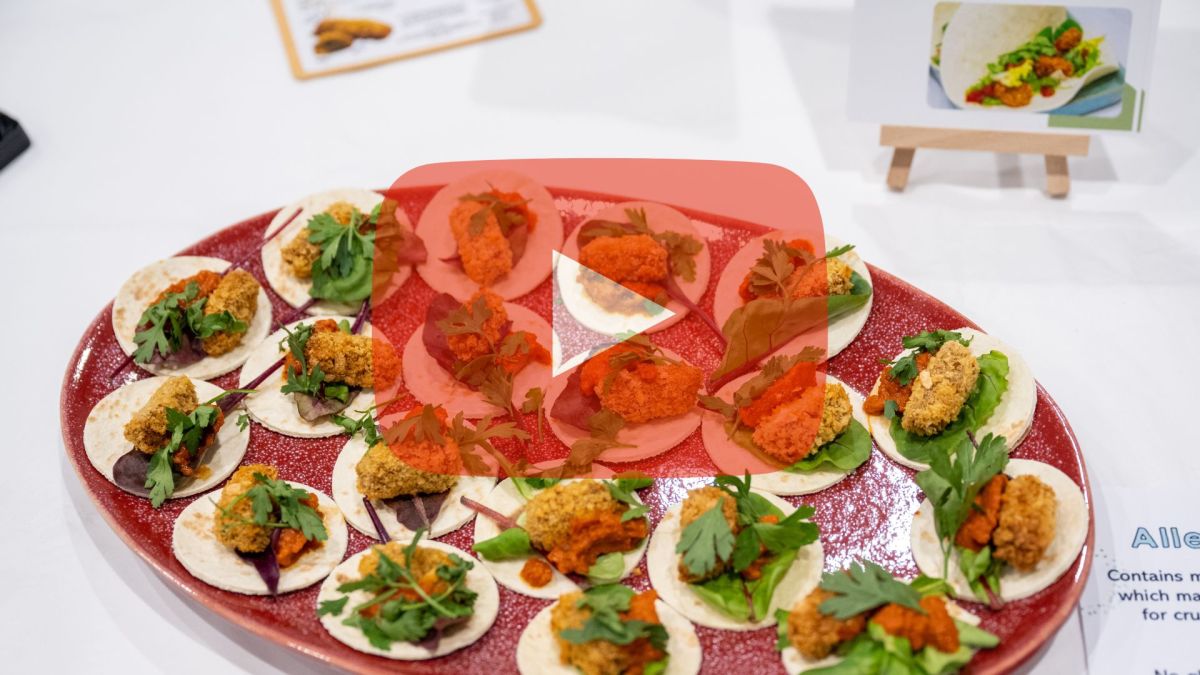 ​​​​​​​