The Student Group aims to develop and improve the student IFST experience through events, the student newsletter and the student facebook group. The Student Group committee meets regularly via teleconference/skype and in person. 
To apply and be part of the Student Group 2019/20, please visit the Student Group page for more information. 
Alice is going into her final year of Food Science at the University of Reading having just completed her placement year as a Material Scientist for Mondelez International, looking at novel sugar reduction techniques within fat based fillings. She has been the Publicity Officer of the Student Group since July 2017 (working alongside Alice Bryant), writing the bi-monthly newsletters, and then became secretary earlier this year.
Alice is really excited to be chairing the Student Group for this academic year, especially to see some of the events they have organised become reality - specifically University Challenge (a new and very exciting event for the IFST). They have an amazing group of students behind the Student Group, who cover a wide range of universities and courses so hopefully student will be able to meet her, or some of the members at IFST events! This year, Alice would like to work closely with the University representatives to ensure that more students become aware of the opportunities available to them from being an IFST member. Plus, to continue and expand our collaboration with the IFT in America as she think this brings benefits to both our students/members plus also those across the seas!
Alice is currently studying Nutrition and Food Science at the University of Reading and is on her Industrial Placement Year at Hovis, as a Development Assistant. Alice uses her love for baking and food science to develop new and exciting recipes and improve product quality. Alice also represented the UK at the IFT17 conference in Las Vegas with Alice Nield, participating in the global challenge. She was the President of the Reading University Food and Nutrition Society, organising food socials including factory tours! Alice has also interned with M&S and other bakery companies.  Alice is  excited to join the Student Group and hopes IFST student members enjoy the newsletters! 
James is currently in his final year of PhD research at the University of Nottingham having graduated from there in 2016 with a BSc (Hons) in Food Science. James undertook a placement year with Campden BRI in the area of thermal processing and process validation. Nowadays in his PhD, he is looking at green and sustainable manufacturing processes to create particulate emulsifiers from by-products of the food and beverage supply chain in a collaboration with the University of Nottingham and Campden BRI.
Having just completed 2.5 years as Chair of the IFST Student Group, James' current role is Immediate Past Chair where he will be overseeing the formation and implementation of key initiatives within the Student Group, namely: the IFST University Food Challenge and continued collaborations with the IFTSA in the USA having formed these partnerships whilst in his role as Chair. These initiatives will be achieved through collaboration with academia and industry professionals across the UK as well as in the USA.
Daisy is a first year Food Science BSc student at the University of Leeds, who has taken part in work experience in both regional and national food development companies. She hopes to get more people involved and aware of the food industry and its developments through her roles as IFST representative and member of the student group.
Antonio is currently in his third year studying Food and Nutrition BSc at Sheffield Hallam University. He is Italian and a mature student. He has been in the food industry for over ten years (in Italy first and then in the UK). Since he  started his career as a chef he has always been attracted by the science behind food. He really enjoys the microbiological and compositional aspect of food and how to render this safe and attractive for customers.
This year he participated in the IFT18 "Global Challenge" in Chicago which he considered a mind blowing experience and a big eye opener. This conference was a great opportunity to improve his food knowledge portfolio and widen his professional network.
I think IFST and IFST Student Group are the perfect link between the universities and the food industry.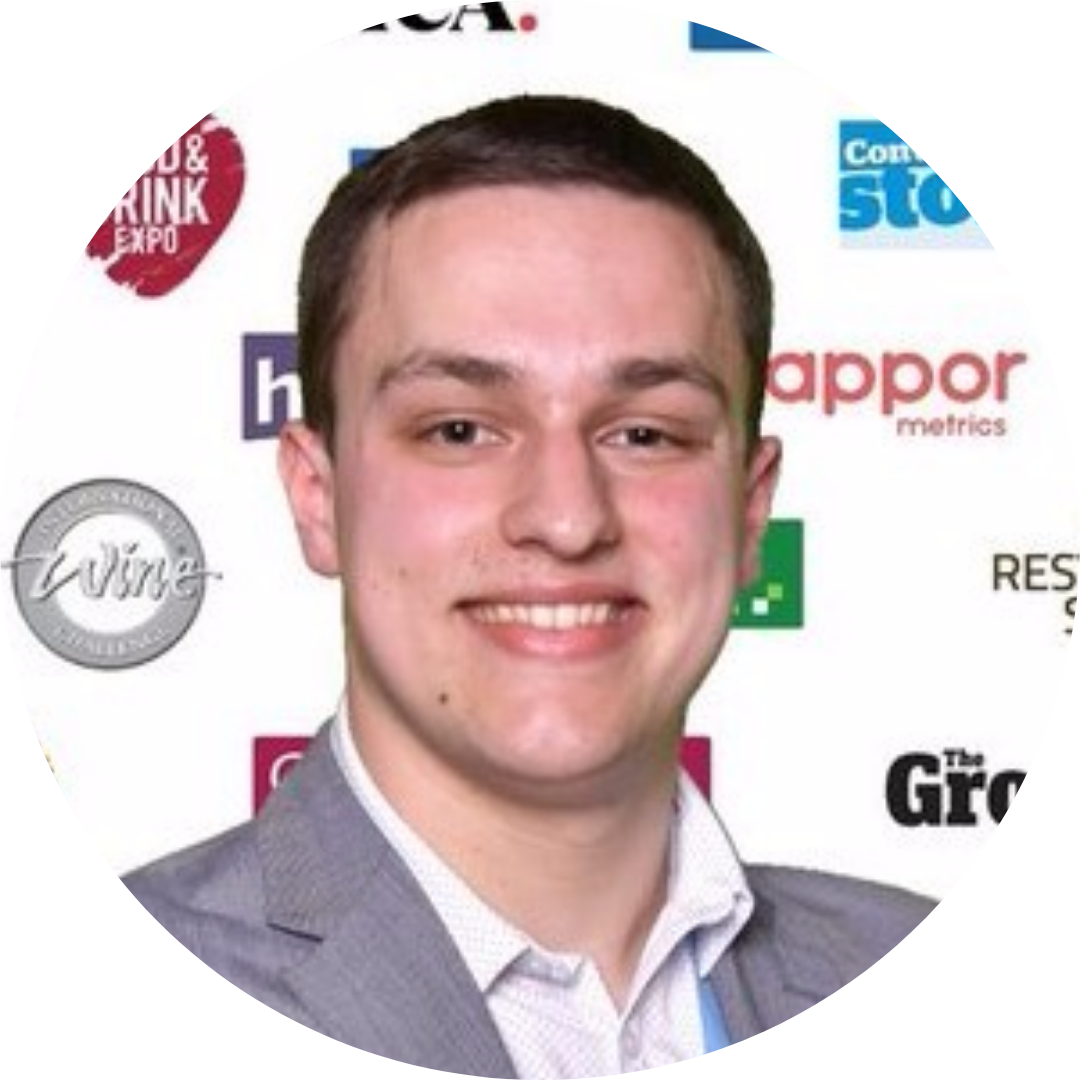 Matt will represent the IFST Student Group as a Placement Representative for 2018-19, in his current role as an R&D Product Technician for Better for You Snacks at PepsiCo in Leicester. He studies Food Development & Nutrition BSc (Hons) at Liverpool John Moores University, having been a University Representative for 2017-18. Matt has a keen passion for product development and innovation and has been involved in a number projects at his time at Uni with both Meyer Prestige, a leading cookware company, to showcase products using innovative recipes and trends and an exciting food start-up specializing in luxury chilled cakes and desserts. Matt aims to share the fantastic work the IFST does in providing a platform to enthusiastic students to make a real impact in our industry and hopes to attend as many events as possible to meet, network and share experiences with his peers and professionals. Outside of University, Matt volunteers with The Scouts, is a keen Liverpool fan and loves Asian food, even if he can't cook it!
Nicole graduated from the University of Reading with BSc (Hons) Nutrition and Food Science in 2018 and is now studying MSc Nutrition and Dietetics at the University of Chester. Having been challenged with product reformulation during a summer placement at Allied Bakeries and from researching personalised nutrition for her undergraduate dissertation (which she presented at the IFST Young Scientist Competition 2018), she is passionate about ensuring that Food Industry Professionals remain in touch with the latest Nutrition research so that products are developed that allow consumers to make informed and healthy lifestyle choices.
Northern Ireland Representative
Anna graduated from Queen's University, Belfast with BSc (Hons) Food Quality, Safety and Nutrition with Professional Studies in 2018 and is now completing her PhD at Ulster University researching the role of iodine in pregnancy and neuro-cognitive developmental outcomes in infants.
Anna is extremely passionate about food science and nutrition having founded Queen's 1st Food Science Society and currently represents Northern Ireland on the student committee as well as being secretary of the NI branch.
Kelsey is a second year PhD student at the University of Birmingham with research focussing on designing edible hydrocolloid systems in chewable confectionary gels to control their microstructure and material properties. 
Kelsey received an MS from North Carolina State University in 2017 and a BS in Food Science and BS in Chemistry from the University of Maryland in 2015. 
Kelsey has interned with Mondelez International, The Hershey Company, the US FDA and United States Department of Agriculture (USDA). Kelsey is a VP and board member of the IFT student association based in the US. Kelsey is excited to join the IFST student committee to meet local students and bring global ideas and opportunities to the community.