Jon's prime role is to provide the leadership and direction for the executive team. He works closely with the Board to develop our overall strategic direction, translating this into actual delivery.
Jon is responsible for external relations with many of our key supporters and collaborators. In addition, he oversees our publications, especially the International Journal of Food Science & Technology.  
Whilst not a food scientist himself, Jon's role involves him in most aspects of the food sector. Jon's background is in organisational and leadership development having run his own consultancy for more than ten years before joining IFST. Jon also Chairs SALSA, the supplier assurance scheme for small and micro food businesses. He has written and had published three books on leadership and coaching.
Jon is a keen road cyclist and guitarist in a funk/soul band. In the winter it's all about the skiing. 
Andrew is responsible for helping the business run smoothly, from supporting the Finance Committee to overseeing our finances, premises, office facilities, services, and IT.  He manages our education and careers and our professional development team members and related activities.
Andrew also coordinates the education and careers and professional development Forums, which run twice a year.
Andrew has worked in publishing, local government, and with charter, statutory and professional bodies.  Immediately before joining IFST he helped launch a healthcare web platform. He has a degree in social and political science from Cambridge University and he is a member of the Chartered Management Institute.
Off duty, Andrew runs to keep fit and likes to practice yoga.
Scientific Policy Director
Rachel is responsible for the development of our scientific policy priorities and positions and communication of these to stakeholders including membership and government.
She is also responsible for the coordination, submission and communication of IFST consultation responses, in conjunction with our committees and the wider membership. In addition, she represents the Institute in a range of different academic, government and industry scientific and policy fora.
Rachel has more than 25 years' experience in international strategy, standards and risk management for the food chain. With a BSc (Hons) in Applied Biochemistry and a PhD on in vitro skin toxicology models, Rachel has worked in various roles across the food industry including analytical laboratory management, supply chain quality assurance, regulatory compliance, scientific affairs and risk management. As an IFST Fellow, Rachel is actively involved in her local Midlands Branch, and several IFST special interest groups.
Rachel has a strong interest in food allergen risk management and is always interested in trying new gluten free and lactose free food products and recipes. She enjoys walking and exploring new places and loves singing in her local community gospel choir.
Scientific Affairs Manager
Natasha's principle focus is on scientific activities and affairs, contributing to the communication of our scientific voice. She is responsible for writing new scientific materials for our members and other interested parties as well as in response to specific external enquiries.
In addition, Natasha supports the Scientific Committee, coordinates the relationship with our Special Interest Groups and acts as an external scientific representative for collaborations with other relevant organisations.  
Since graduating from University of Reading with a BSc (Hons) in Food Technology, Natasha has taught Food Science in China and worked in product development, quality, project management, factory technical and regulatory roles in the food industry. As an IFST Fellow herself, she is fully aware of the importance of supporting and uniting food professionals for the advancement of the sector.   
Natasha enjoys travel, cooking and yoga.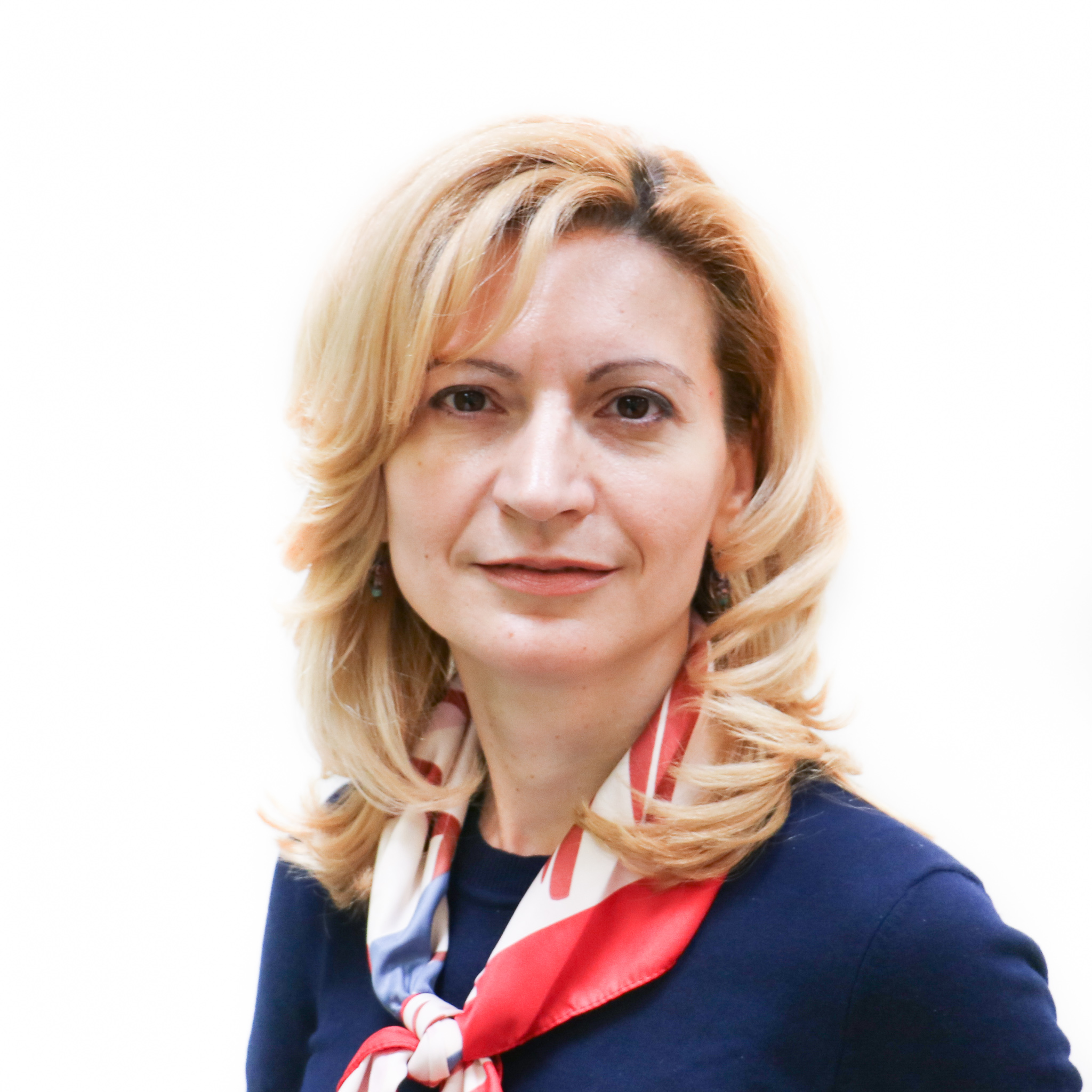 Marketing and Business Development Manager
Delia is responsible for the coordination of our marketing activities. She develops promotional support materials and tools to enhance the awareness of our events and activities and works with external promotional support contractors on IFST marketing projects.
In her role, Delia manages the end-to-end delivery of our key conferences, lectures and launchpads to ensure they are creative and engaging. She also coordinates and actively manages approaches to food-industry employers to promote and progress our group membership scheme, CPD and professional registration schemes.
Delia has worked in HR, finance and business analysis and has a master's degree in marketing. She appreciates the relationship management side of her job and enjoys building strong relationships with members, stakeholders, suppliers and corporate partners by fully understanding their professional needs, strategies and objectives.
Delia is a book lover and enjoys dancing, travelling and cultural diversity.
Registration and Assessment Officer
Ruth is responsible for coordinating and actively managing the flow of applications for the Institute's wide range of membership and other registration assessment processes via its network of trained assessors. In her role she is responsible for monitoring and overseeing to ensure consistently high standards of assessment are maintained for the integrity of registers and their associated CPD standards.
Ruth is a Member of the Institute (MIFST) and a Registered Nutritionist (Nutrition Science), with experience of working in nutrition science in academia and in the Food for Special Medical Purposes industry.
A keen cook and baker, Ruth also enjoys reading food memoirs and researching all things food.
Digital Marketing Officer
Communications Coordinator
A new member of the IFST team, Mariam is responsible for the coordination of our overall communication activities including e-comms, website content and social media. She is the first point of contact for media enquiries, promotes IFST's key events and activities.
In addition, Mariam acts as a Digital Editor of our quarterly magazine, Food Science & Technology. She commissions new articles for the magazine website and ensures that the paper-based magazine content is available in the online version.
Mariam also has a background in Medicinal Chemistry and has a master's degree in Science, Technology & Society.
In her spare time, Mariam enjoys science blogging, finding out about latest social media tactics, reading and baking.
Education and Careers Coordinator
Beccy is in charge of all things Education and Careers. She looks after all our student members, building relationships with Higher Education Institutions and working with new graduates.
Her job is to also make sure IFST are promoting and inspiring the next generation of Food Scientists and Scientists alike to develop their careers within the Food Sector and participates in the organisation of the annual Ecotrophelia competition.
Beccy runs a cookery school in her spare time and makes celebration cakes. She also has a background in Nutrition and uses her knowledge of health and well being in her job. Beccy loves the London food scene and keeping up-to-date with the latest bars and restaurants.
Hannah graduated in 2019 with a BSc in Physics and Music Performance and is now looking to learn more about the world of Food Science through an internship with the IFST.
She assists with the organisation and delivery of the many events run by IFST as well as ensuring the website remains updated with all upcoming events.
In her spare time she enjoys playing music, running and climbing.
Membership and Finance Administrator
Christel has recently joined the events team to coordinated the promotion and delivery of IFST's exciting programme of meetings and events, including Launchpads and conferences.
Since graduating from a master's degree in International Business, Christel has gained experience in organising Trade and Sports events working for government bodies and sport companies.
In her spare time Christel loves to bake and travel. 
Liat is a Molecular Plant Sciences PhD student completing an internship with us as part of her EASTBIO doctoral training programme. During her time with us at IFST she will be generating knowledge materials on food waste in the food chain.
Liat enjoys rock climbing, pole-dancing and crafts - with her latest obsession being Macramé.