Tim's prime role is to provide the leadership and direction for the executive team. He works closely with the Board to develop our overall strategic direction, translating this into actual delivery.
Tim is responsible for external relations with many of our key supporters and collaborators. In addition, he oversees our publications, especially the International Journal of Food Science & Technology.
Tim's career in the voluntary sector includes over 14 years leading and developing national charities in allergy, health and social care, Olympic Legacy and social exclusion. Tim completed an MBA at the University of Liverpool, their first student to do so focussing on the voluntary sector. His first degree was in Medicinal Chemistry at the University of Newcastle upon Tyne where he specialised in cancer chemotherapy and the treatment of infectious diseases. Prior to joining IFST Tim led the rapid growth of the Natasha Allergy Research Foundation from start-up to national high-profile charity. This included the UK-wide implementation of Natasha's Law, and defining and funding the pioneering Natasha Clinical Trial to enable food allergy oral immunotherapy to be available on the NHS, with tolerance maintained with shop bought foods. Prior to that, Tim was National Director of Services for Alzheimer's Society across the UK.
Tim enjoys Cathedral Choral Music and sings in Chester Cathedral Choir with his daughter. Away from the anthem book it's all about the outdoors - leading Explorer Scouts (including the Duke of Edinburgh Award), climbing mountains with his son, and walking his three rescue sighthounds.
Business Development Director
Deborah is responsible for leading IFST's business development plans and developing growth opportunities as well as new projects and workstreams which will contribute to the sustainability and growth of the Institute.
She is also responsible for the marketing and communications team to ensure an aligned approach to these activities with our membership and with the aim of achieving maximum impact and reaching a wide and engaged audience externally.
Deborah has enjoyed a varied career including ten years as an auditor and a quality manager in the industry as well as food law enforcement. Most recently Deborah managed business development and marketing for various university-based continuing professional development projects for industry professionals. Since graduating in Food Science and Microbiology from the University of Leeds, Deborah has achieved both a Chartered Institute of Marketing postgraduate diploma and a Masters in Marketing Management. As a Fellow of IFST Deborah has contributed to special interest groups and educational initiatives in secondary schools.
Pastimes include pilates, yoga and overseas travel. Deborah is also a keen cook and volunteers with her local ReEngage group to help older people make new friends.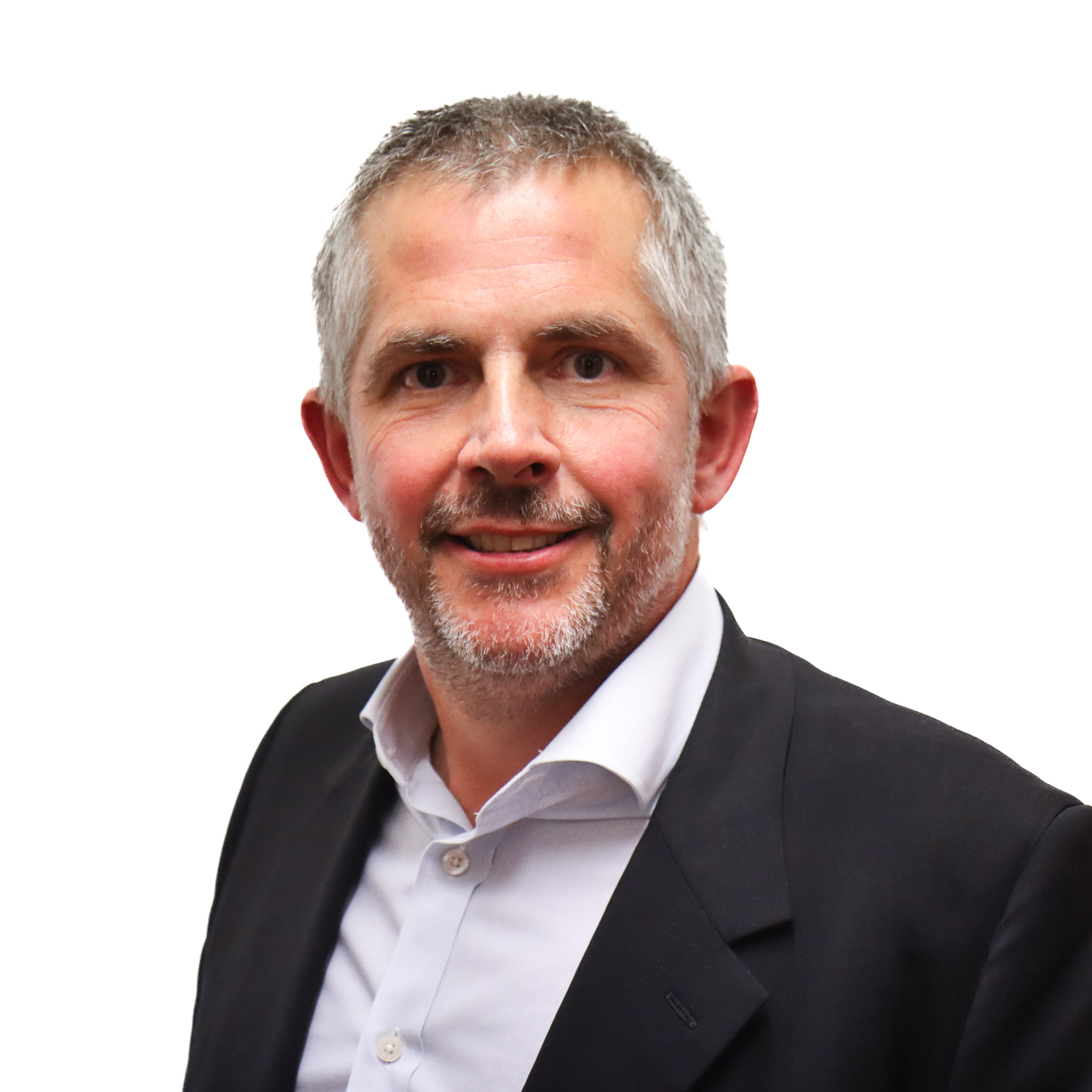 Scientific Policy Director
Stephen is responsible for leading IFST policy development and engagement on scientific and technical issues, and policy relevant to IFST mission in education, skills and professional recognition. In addition, he supports the External Affairs Advisory Committee and Consultations Group. In this role, Stephen engages with key government departments from the UK nations, key opinion leader academics, and food sector industry leaders to support the IFST mission.
Since graduating from University of Sheffield with a BSc. (Hons) in Physiology and a Ph.D. in Gastrointestinal Physiology and Nutrition, Stephen had an academic career in research and teaching prior to joining Mars Inc. During his time with Mars Inc., Stephen worked in a variety of research and Scientific and Regulatory Affairs roles for the organisation in European and Global roles, and in Confectionery, Food, and Petfood sectors of the business.
Outside of work, Stephen is a Governor at a leading independent day school and a volunteer at a local community garden. Stephen enjoys running, cycling and is a keen gardener.
Senior Scientific Affairs Manager
Natasha's principal focus is on scientific activities and affairs, contributing to the communication of our scientific voice. She is responsible for writing new scientific materials for our members and other interested parties as well as in response to specific external enquiries.
In addition, Natasha supports the Scientific Committee, coordinates the relationship with our Special Interest Groups and acts as an external scientific representative for collaborations with other relevant organisations.
Since graduating from University of Reading with a BSc (Hons) in Food Technology, Natasha has taught Food Science in China and worked in product development, quality, project management, factory technical and regulatory roles in the food industry. As an IFST Fellow herself, she is fully aware of the importance of supporting and uniting food professionals for the advancement of the sector.
Natasha enjoys travel, cooking and yoga.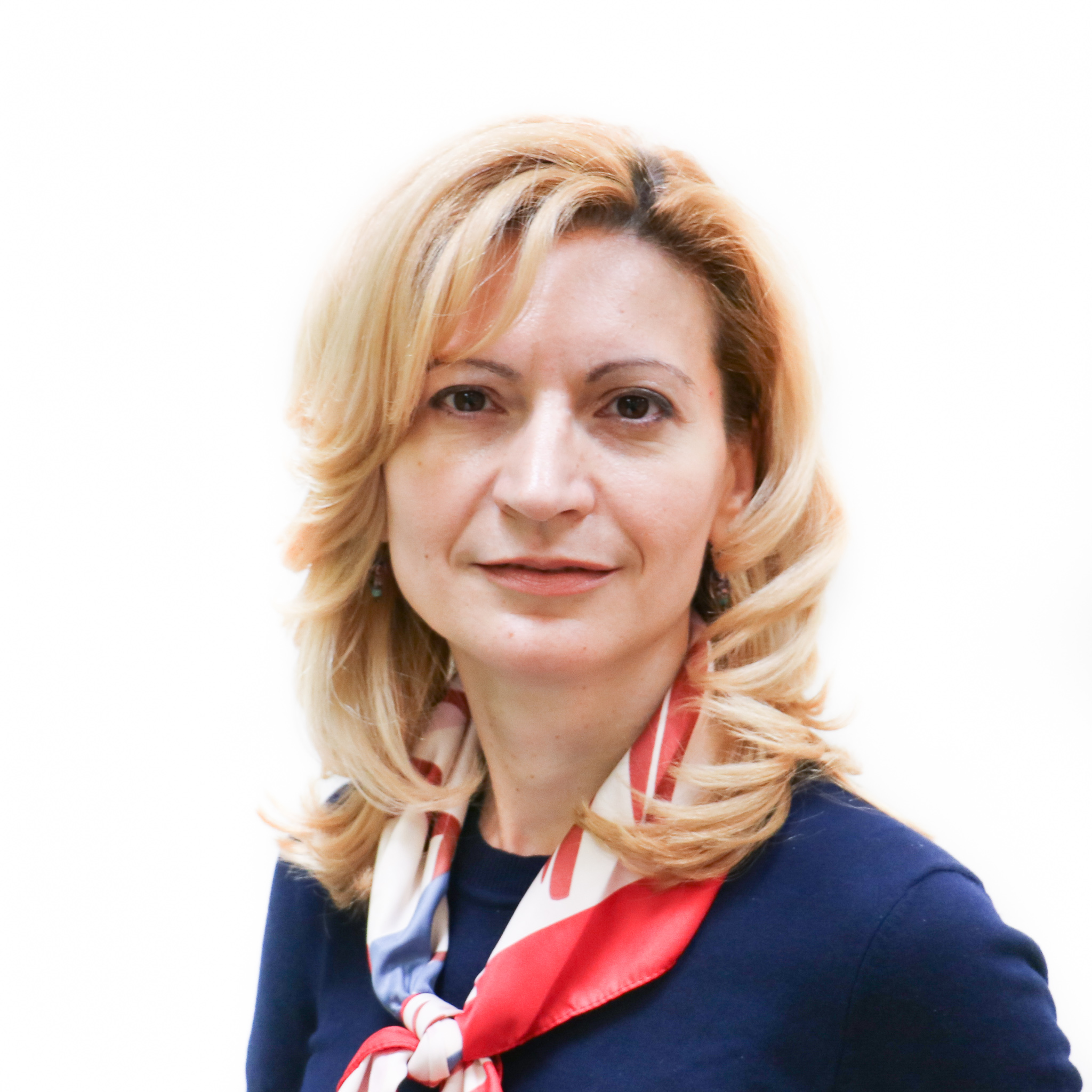 Senior Corporate Relationships Manager
Delia is responsible for managing, retaining and developing our existing corporate partners. She delivers an excellent level of customer service and longevity of partnerships. Additionally, Delia develops creative and compelling propositions to pitch and present to our existing corporate supporters and works closely with the Business Development Director to ensure integrated planning and identification of partnership collaboration opportunities.
She actively manages approaches to food-industry employers to promote and progress our group membership scheme, CPD and professional registration schemes.
Delia appreciates the relationship management side of her job and enjoys building strong relationships with members, stakeholders, suppliers and corporate partners by fully understanding their professional needs, strategies and objectives.
She has worked in HR, finance and business analysis and has a master's degree in marketing. She is a Chartered Marketer and holds a voluntary position as the Vice-Chair Events of the Food, Drink and Agriculture SIG at the Chartered Institute of Marketing.
Delia is a book lover and enjoys dancing, and travelling.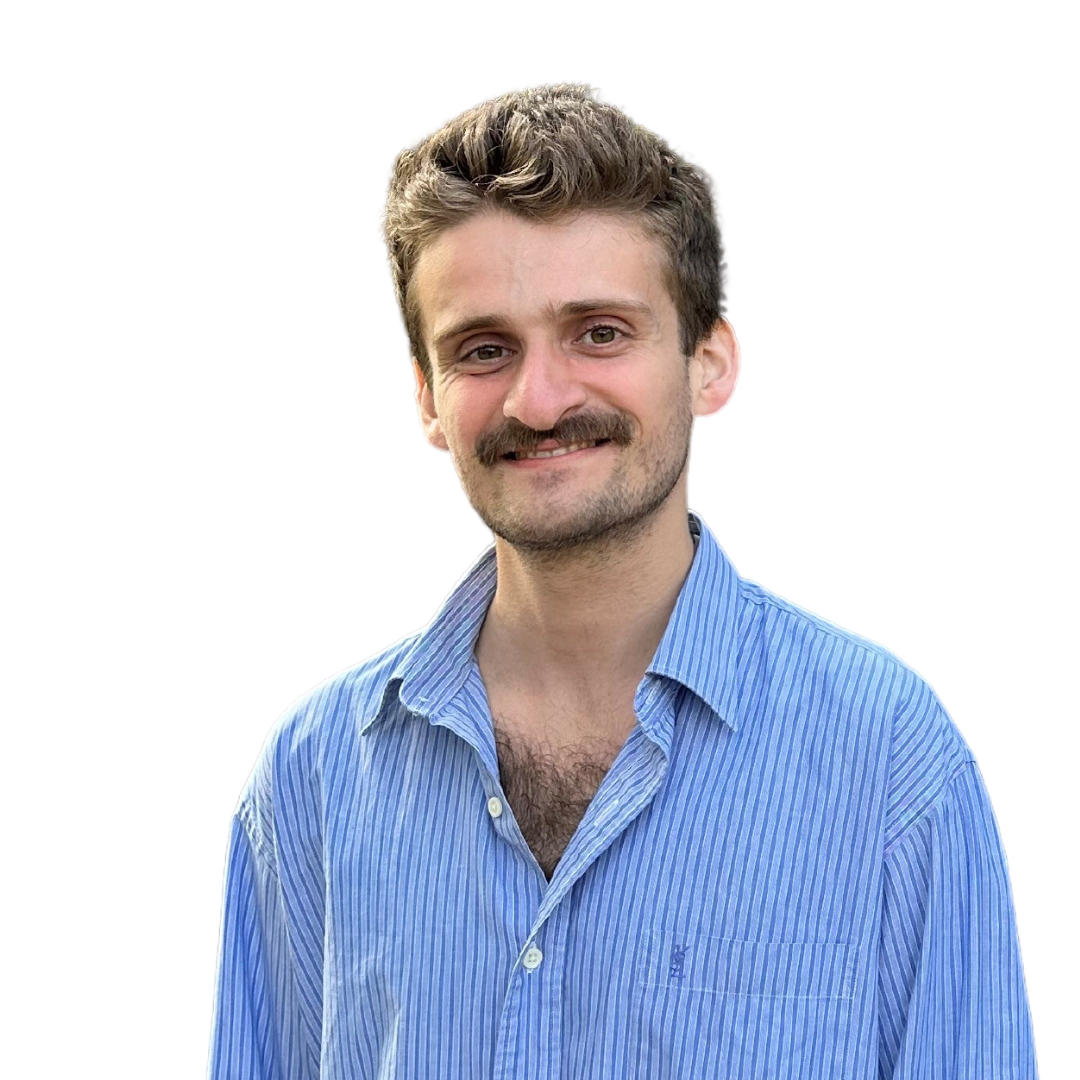 Senior Communications Manager
Robert has a background in sustainability and science communications, and has previously worked for the UN Relief Works Agency for Palestine Refugees, the University of Oxford, and as a science communications specialist, focussing on communicating climate science and sustainability. His work is often directed towards making science more accessible to the public; in 2022 he delivered a Climate Science and Communications workshop to thousands of young people across the UK, speaking at music festivals and online. Robert also regularly appears on panels and on social media platforms to speak on sustainability and science communication.
Robert previously studied for an MSc in Environmental Change and Management at the University of Oxford's Environmental Change Institute, where his research covered food system resilience in Puerto Rico, with a focus on vertical farming. Robert also holds a bachelor's degree from the Paris Institute of Political Studies (Sciences Po).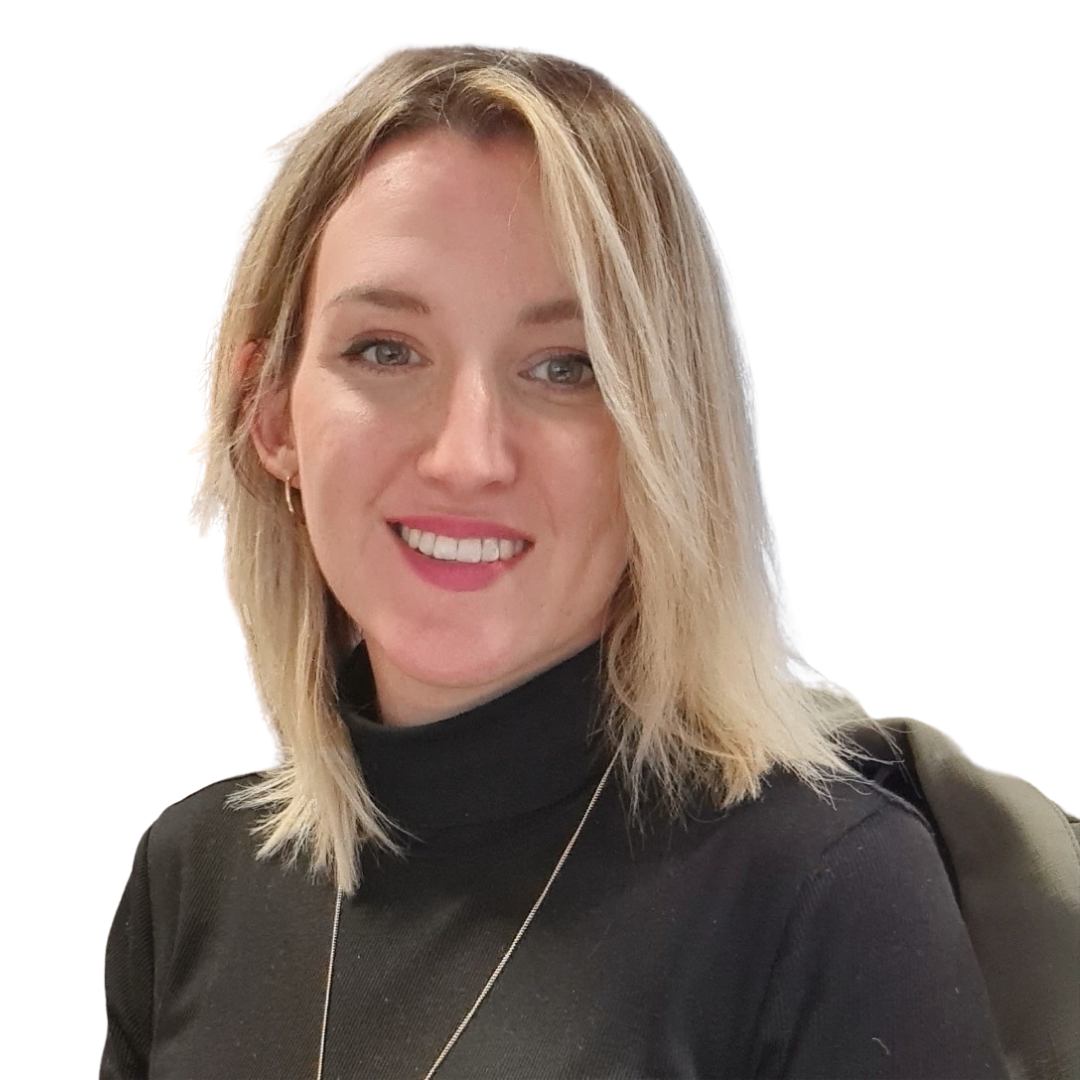 People Manager and Executive Assistant to the CEO
Hayley is IFST's People Manager and Executive Assistant to the CEO. Her role includes HR Coordination, Recruitment and Payroll, and Operations administration. She also provides executive support to the Chief Executive and supports the Board with Governance administration.
Hayley has previously worked in Local Government, Environmental Health, Trading Standards and the NHS. In her spare time, she loves going to gigs and festivals, reading and writing fiction, gaming and scouring Record Shops for old vinyl.
Registration and Accreditation Manager
As IFST's Registration and Accreditation Manager, Sophie provides support to IFST's membership, and coordinates and manages the Institute's registration, accreditation and assessment processes via the Institute's network of trained assessors.
Sophie has worked in the membership sector for over 10 years and has extensive knowledge and experience of engaging and supporting members to help them make the most of their membership. She has a track record of successfully implementing change to improve members' experience, and she believes strongly in ensuring members' thoughts, values and feedback are at the heart of all organisation activities.
In her spare time, Sophie enjoys cooking, listening to music, and going to exercise classes, particularly dance classes.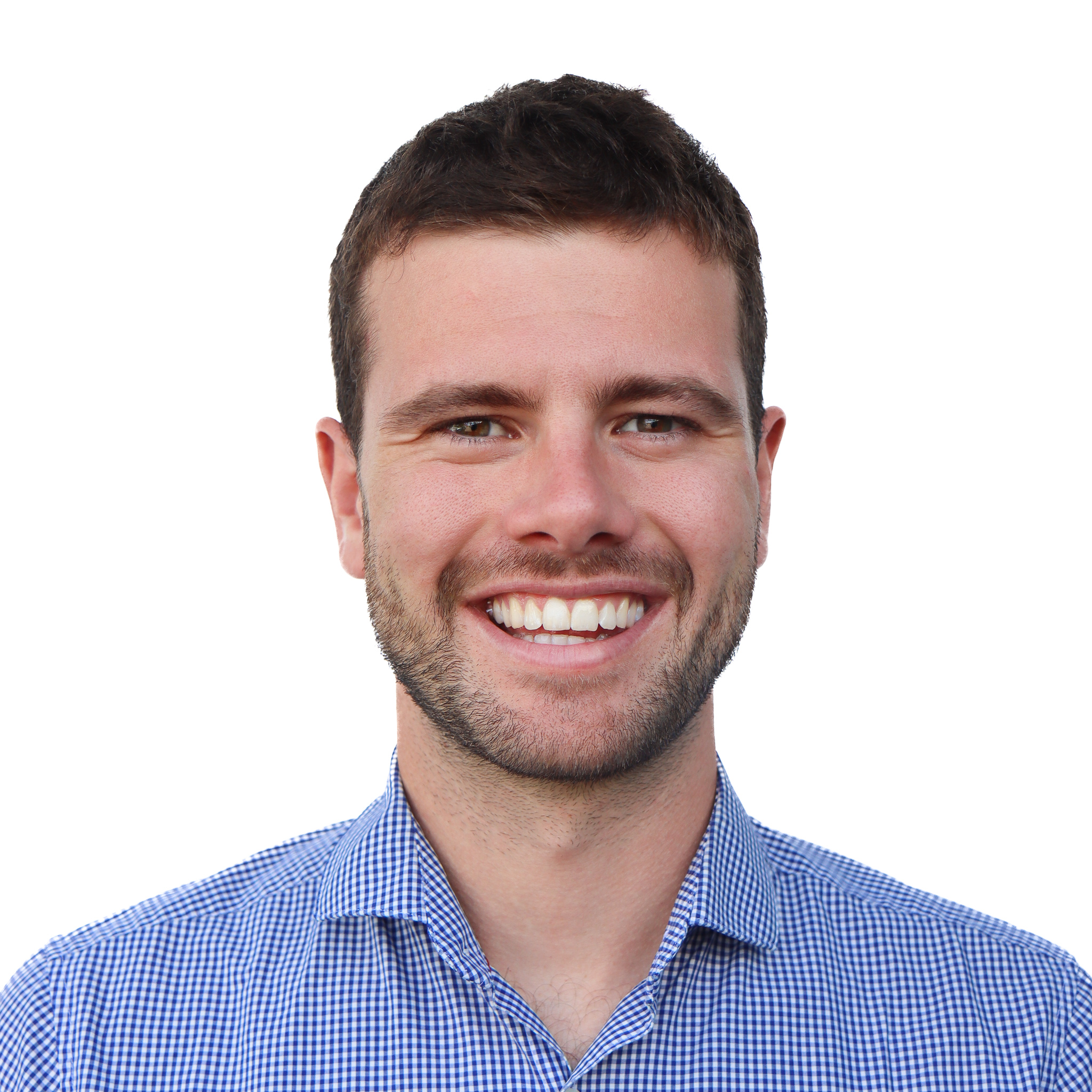 Education and Careers Coordinator
Robin manages the institute's range of education and careers related activities. He is working to develop relationships with university contacts and is responsible for the new IFST apprenticeship platform. He coordinates the promotion of the Institute's range of competitions and awards. He produces digital media to promote careers in Food Science and Technology for school-aged young people and university students including videography, photography, graphics, fact sheets and printed materials. He also manages the IFST webinar program helping to deliver IFST's scientific content.
Robin has an undergraduate degree in Food Science from the University of Nottingham and worked for PepsiCo during an industrial placement year. He achieved a Master's degree in research with a project for McCain Foods. Since graduating he worked as a researcher for Channel 4's 'Food Unwrapped' documentary responsible for creating topical ideas to communicate facts about the food industry and dispel myths. He has worked as IFST's Digital Marketing and Communications officer responsible for all of of IFST social media, website and email communications.
Robin enjoys travel, hockey, canoeing, illustration and photography.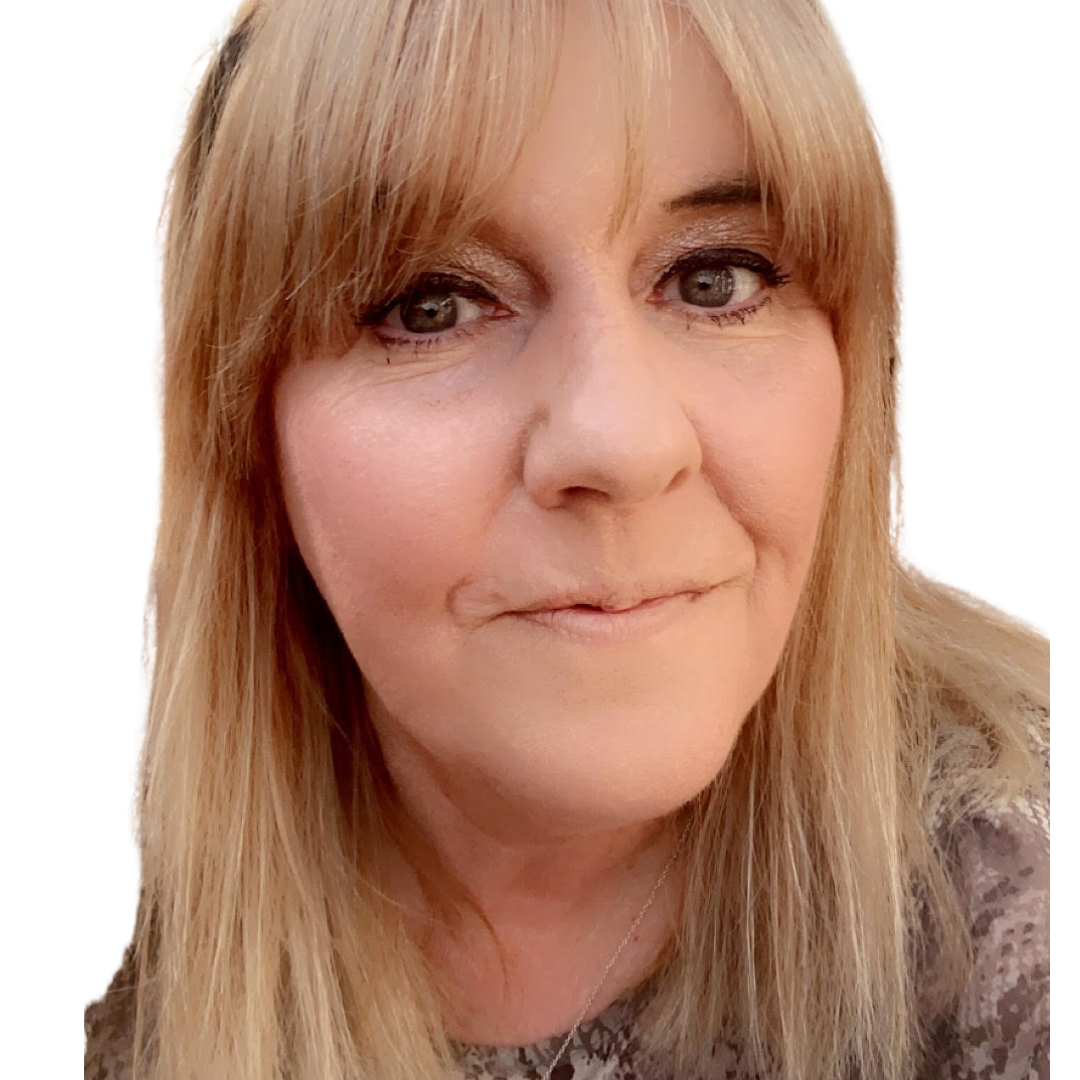 Sue has 30 years' experience working in finance, she has a Diploma Level 3 in Computerised Accounting and AAT Level 2 Certificate in Accounting.
In her spare time Sue enjoys walking her dog, gardening, listening to music and spending as much time as she can with her family, grandchildren, and socialising with friends.
Membership Engagement Officer
Crystal is IFST's Membership Engagement Officer, the first point of contact for our members.
Crystal has experience working for local authorities, the NHS and charities, and has an undergraduate degree in International Politics and Sociology from London South Bank University.
Crystal is passionate about building better connected communities, co-production and utilising data insights to better understand the needs of members and stakeholders. As a Community Connector, Crystal facilitated networks of peer support and the creation of co-authored resources for autistic adults and young people.
In her spare time Crystal enjoys digital illustration, creative writing, cooking and developing co-authored research and resources to support the autistic community.
Membership Engagement Officer
Jacqueline (Jackie) Williams joined IFST in November 2023. Jackie possesses experience working with various trade unions, the civil service, the NHS, and several private organisations. Additionally, she serves as a trustee at a local youth club. Embracing challenges and collaborating with diverse individuals, Jackie values the enrichment derived from new experiences.
A firm believer in a just society with equal opportunities for all, Jackie has worked to support the efforts of trade unions in enhancing terms and conditions for their members and contributing to the well-being of the community.
With a penchant for food, music, and live entertainment, she is an avid Arsenal supporter and tennis enthusiast (go Novak!). Travel stands out as a favourite passion, and Jackie has a strong desire to explore as much as possible in the near future.
Business Administration Assistant
Kawsar Warsame is IFST'S Business Administration Assistant. Her role includes supporting the People Manager with HR Administration and Office Administration.
Kawsar previously worked for the world's leading medical and security services company as a Coordinator and Administrator.
In her spare time, she enjoys strength training, researching natural skincare remedies and travelling.
Scientific Assistant Intern
Nwando's prime responsibilities are the identification, collation and creation of advisory knowledge sharing materials for IFST stakeholders, including professionals working in the food sector. She also provides support for the scientific committee.
Her areas of expertise are in research, programme management, monitoring and evaluation and knowledge management. She previously worked as a Research Associate for Global Alliance for Improved Nutrition (GAIN) and in other research roles at London Metropolitan University where she is currently studying for an MSc. in Food Science. She holds a Doctor of Veterinary Medicine (DVM) degree from Ahmadu Bello University, Nigeria and a Master of Veterinary Public Health (MVPH) from University of Glasgow. Nwando is passionate about collaborating with others to make a beneficial impact in the security, safety, sustainability and policy of food.
Her hobbies are cooking, dancing, gardening and listening to music.
Scientific Assistant Intern
Charlotte is currently studying for an MSc in Food science and innovation at Manchester Metropolitan University, after graduating in a BSc at the university of Chester in food manufacturing with operations management. She has industry experience with Frank Robert's bakery NPD department and currently also works as a part time baker at a local café. Her keen interests are baking and running as part of her university's athletics team.