Jon's prime role is to provide the leadership and direction for the executive team. He works closely with the Board to develop our overall strategic direction, translating this into actual delivery.
Jon is responsible for external relations with many of our key supporters and collaborators. In addition, he oversees our publications, especially the International Journal of Food Science & Technology.  
Whilst not a food scientist himself, Jon's role involves him in most aspects of the food sector. Jon's background is in organisational and leadership development having run his own consultancy for more than ten years before joining IFST. Jon also Chairs SALSA, the supplier assurance scheme for small and micro food businesses. He has written and had published three books on leadership and coaching.
Jon is a keen road cyclist and guitarist in a funk/soul band. In the winter it's all about the skiing. 
Andrew is responsible for helping the business run smoothly, from supporting the Finance Committee to overseeing our finances, premises, office facilities, services, and IT.  He manages our education and careers and our professional development team members and related activities.
Andrew also coordinates the education and careers and professional development Forums, which run twice a year.
Andrew has worked in publishing, local government, and with charter, statutory and professional bodies.  Immediately before joining IFST he helped launch a healthcare web platform. He has a degree in social and political science from Cambridge University and he is a member of the Chartered Management Institute.
Off duty, Andrew runs to keep fit and likes to practice yoga.
Business Development Director
Deborah is responsible for leading IFST's business development plans and developing growth opportunities as well as new projects and workstreams which will contribute to the sustainability and growth of the Institute.
She is also responsible for the marketing and communications team to ensure an aligned approach to these activities with our membership and with the aim of achieving maximum impact and reaching a wide and engaged audience externally. 
Deborah has enjoyed a varied career including ten years as an auditor and a quality manager in the industry as well as food law enforcement. Most recently Deborah managed business development and marketing for various university-based continuing professional development projects for industry professionals. Since graduating in Food Science and Microbiology from the University of Leeds, Deborah has achieved both a Chartered Institute of Marketing postgraduate diploma and a Masters in Marketing Management. As a Fellow of IFST Deborah has contributed to special interest groups and educational initiatives in secondary schools.
Pastimes include pilates, yoga and overseas travel. Deborah is also a keen cook and volunteers with her local ReEngage group to help older people make new friends.
Scientific Policy Director
Stephen is responsible for leading IFST policy development and engagement on scientific and technical issues, and policy relevant to IFST mission in education, skills and professional recognition. In addition, he supports the External Affairs Advisory Committee and Consultations Group. In this role, Stephen engages with key government departments from the UK nations, key opinion leader academics, and food sector industry leaders to support the IFST mission.
Since graduating from University of Sheffield with a BSc. (Hons) in Physiology and a Ph.D. in Gastrointestinal Physiology and Nutrition, Stephen had an academic career in research and teaching prior to joining Mars Inc. During his time with Mars Inc., Stephen worked in a variety of research and Scientific and Regulatory Affairs roles for the organisation in European and Global roles, and in Confectionery, Food, and Petfood sectors of the business.
Outside of work, Stephen is a Governor at a leading independent day school and a volunteer at a local community garden. Stephen enjoys running, cycling and is a keen gardener.
Senior Scientific Affairs Manager
Natasha's principle focus is on scientific activities and affairs, contributing to the communication of our scientific voice. She is responsible for writing new scientific materials for our members and other interested parties as well as in response to specific external enquiries.
In addition, Natasha supports the Scientific Committee, coordinates the relationship with our Special Interest Groups and acts as an external scientific representative for collaborations with other relevant organisations.  
Since graduating from University of Reading with a BSc (Hons) in Food Technology, Natasha has taught Food Science in China and worked in product development, quality, project management, factory technical and regulatory roles in the food industry. As an IFST Fellow herself, she is fully aware of the importance of supporting and uniting food professionals for the advancement of the sector.   
Natasha enjoys travel, cooking and yoga.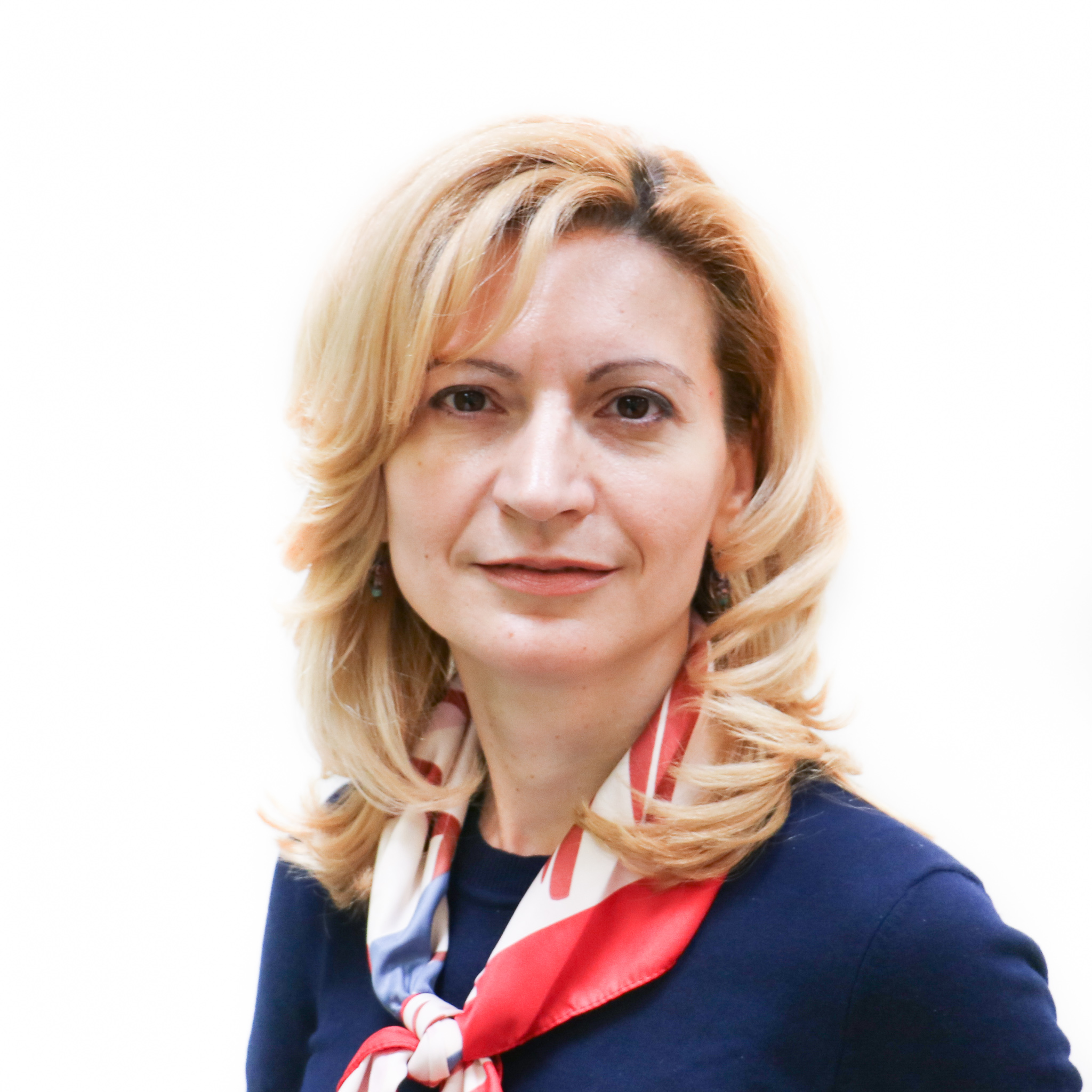 Marketing and Business Development Manager
Delia is responsible for the coordination of our marketing activities. She develops promotional support materials and tools to enhance the awareness of our events and activities and works with external promotional support contractors on IFST marketing projects.
In her role, Delia manages the end-to-end delivery of our key conferences, lectures and launchpads to ensure they are creative and engaging. She also coordinates and actively manages approaches to food-industry employers to promote and progress our group membership scheme, CPD and professional registration schemes.
Delia has worked in HR, finance and business analysis and has a master's degree in marketing. She appreciates the relationship management side of her job and enjoys building strong relationships with members, stakeholders, suppliers and corporate partners by fully understanding their professional needs, strategies and objectives.
Delia is a book lover and enjoys dancing, travelling and cultural diversity.
Registration & Accreditation Manager
Sarah is responsible for coordinating and actively managing applications for IFST membership and other registration assessment processes via its network of trained assessors. She also manages the accreditation of training programmes and courses and is the Diversity and Inclusion Officer.
Sarah has a background in architectural history having completed postgraduate studies in University College Dublin on the area and has worked in the Football Association of Ireland, Christ Church Cathedral, and the Royal College of Surgeons in Ireland. She recently completed an MSc on accreditation frameworks for pharmacy continuing education.
Sarah's interests include roller derby, fitness, food and reading.
Science communicator by day and night, Mariam is responsible for the coordination of our overall communication activities including e-comms, website content and social media. She is the first point of contact for media enquiries, promotes IFST's key events and activities.
In addition, Mariam acts as a Digital Editor of our quarterly magazine, Food Science & Technology. She commissions new articles for the magazine website and ensures that the paper-based magazine content is available in the online version.
Mariam also has a background in Medicinal Chemistry and has a master's degree in Science, Technology & Society.
In her spare time, Mariam enjoys science blogging, finding out about latest social media tactics, reading and baking.
With a Master's degree from the University of Westminster and broad events management experience across the globe, Daiane is responsible for managing and coordinating all events activities and membership communications at IFST. Outgoing, curious, and creative – she is passionate about delivering innovative and successful events.
She is very interested in food nutrition and health style. In her free time, she is enjoying meditation, cooking, travelling, visiting rooftop bars/restaurant and walk around the Victoria and Albert Museum.
Patricia is currently looking after all our student members, building relationships with Higher Education Institutions and working with new graduates.
Her job is to also make sure IFST is promoting and inspiring the next generation of Food Scientists and Scientists alike to develop their careers within the Food Sector and participates in the organisation of the annual Ecotrophelia competition. She was previously responsible for collating the education and career content as part of her internship.
With a business management undergraduate degree, her true passion is baking and cooking with a focus on health and nutrition which led to her starting her MA in Food Business Management. Among other interests she enjoys learning about international cuisine, reading and spending time with her family and friends.
Jamie is currently looking after our members, conducting financial duties and the IFST Community.
His job is to also make sure our members have a positive experience during their time with IFST and looks forward to engaging with current and potential members. Please feel free to contact Jamie with any questions you may have regarding membership.
He has previously worked in membership organisations in such sectors as bioscience, theatre, gems, the Commonwealth and insurance.
Jamie's interests include travel, fitness and cooking.
Digital Marketing Officer
Robin is responsible for creating digital content including photography, videography, graphics and printed materials. He manages the new IFST webinar program and Instagram account. In addition, he creates food science fact sheets aimed at the general public.
Robin has an undergraduate degree in Food Science from the University of Nottingham and worked for PepsiCo during an industrial placement year. He achieved a Master's degree in research with a project for McCain Foods. Since graduating he worked as a researcher for Channel 4's 'Food Unwrapped' documentary responsible for creating topical ideas to communicate facts about the food industry and dispel myths.
Robin enjoys hockey, canoeing, illustration and photography.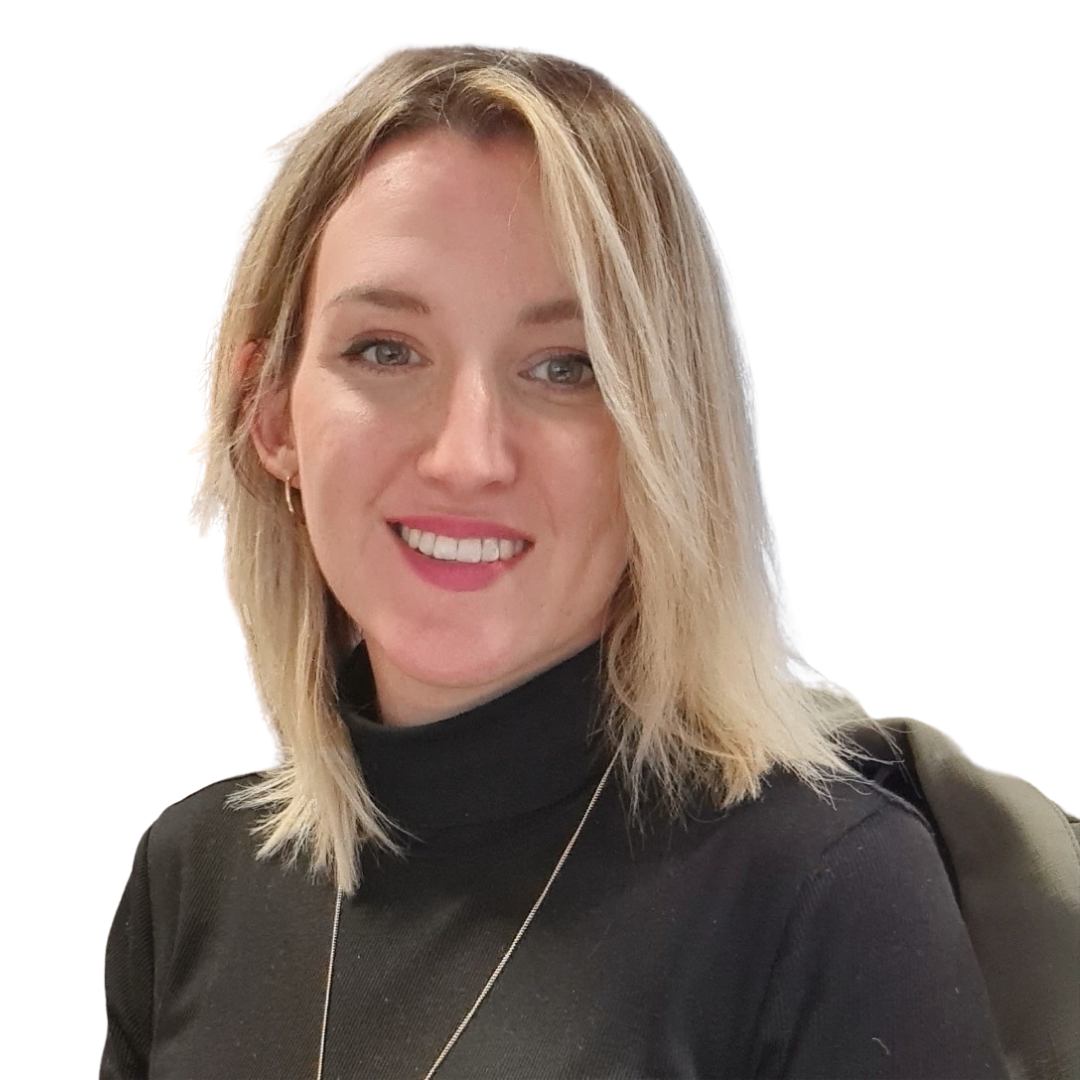 Hayley is the Business Administrator and currently supports the team with HR, Membership & Project administration. She has previously worked in Local Government, Environmental Health, Trading Standards and the NHS.
In her spare time, Hayley loves going to the cinema, reading and writing fiction, long walks along the Thames and scouring Record Shops for old vinyl.
Kavya is the scientific assistant intern for a 12-week internship. She supports the team in the identification, collation and creation of advisory knowledge-sharing materials for IFST stakeholders, including professionals working in the food sector, on the topic of food safety.
A chef by profession, she developed the product line for her family's packaged foods business back in India and is currently pursuing her Masters in Food Science and Innovation at Manchester Metropolitan University. She is expected to graduate later this year and hopes to combine her experience in culinary arts and entrepreneurship with her food science degree to develop new products that are healthier for humans, and kinder to animals.
When she's not at work, she's listening to The Beatles, playing the piano, dreaming of hotter weather by the beach, or volunteering at an animal shelter for fund-raising and adoption awareness campaigns.