Helen has a wealth of experience of the food and drink sector. Most recently Helen was the Food and Drink Federation's Chief Scientific Officer, where she was accountable for the diverse food safety and science policy briefs, but also had responsibility for sustainability and contributed to health and wellbeing policy.
She started her career with Mars Petcare where she spent 20 years in various roles including nutrition research, product development and innovation processes. A significant period of time was spent overseas, gaining invaluable international experience. Helen served as Head of Research at the Mars Petcare Global Research Centre for over five years.
Helen has also held the position of Director of Scientific and Regulatory Affairs for Coca-Cola and worked as Lead Technologist in AgriFood at InnovateUK.
Helen is a Fellow of Institute of Food Science & Technology, a Fellow of the Royal Society of Chemistry and a Registered Nutritionist. With her qualifications in Agricultural Science and Meat Science, together with her vast business experience, Helen has a broad and deep knowledge across the entire AgriFood chain.
Helen is currently running a small farming and food business which she hopes will help citizens understand the food supply chain better from fark to fork, including the vital processing step.
David has a portfolio of Non-Executive roles in food and science related businesses and organisations. These include Non-Executive Director of Boparan Holdings (2 Sisters Food Group), a multinational chilled food business, Non-Executive Chairman of Acoura Ltd and a Member of Council and Chair of Audit Committee of the Biotechnology and Biological Sciences Research Council (BBSRC).
David is also Vice Chairman of the National Land Based College (UK), a visiting professor at the University of Reading Centre for Food Security, and a member of the industrial advisory board of the Roslin Institute. David was elected as President of Institute of Food Science and Technology in March 2017 and is a Fellow of IFST and a Chartered Scientist. 
Previous non-exec roles include Chairman of Red Tractor Farm Assurance, Chairman of the British Nutrition Foundation and non–exec director of the British Retail Consortium Trading Ltd.
Before developing this portfolio, David spent 26 years working for Marks & Spencer from where he retired as Technical Director in 2009. During his time at M&S he was instrumental in a number of nutrition, innovation and sustainability initiatives and was one of the co-authors of Plan A – the widely recognised industry leading eco plan.
Alec Kyriakides is an Independent Food Safety Consultant. Prior to this, he was Head of Product Quality, Safety & Supplier Performance at Sainsbury's where he worked for 28 years. Prior to Sainsbury's he worked in the manufacturing industry including the dairy and brewing sectors. His responsibilities include the management of specialist teams collectively responsible for the safety and quality management framework for Sainsbury's.
He was a member of a number of industry and government committees and sat on the government Advisory Committee on the Microbiological Safety of Food (ACMSF) for 10 years. Alec is the author of books on the microbiological safety of foods including Campylobacter, Salmonella, E. coli and Clostridium botulinum.
Michael has over thirty-four years' experience in the food industry and has been the Executive Director of Northern Ireland Food and Drink Association (NIFDA) for over 22 years. He previously worked in Northern Ireland and Malta for twelve years working closely with major retailers and was a member of the Board of Ormeau Bakery.
Michael has an honours Degree in Food Science and is a Fellow of Institute of Food Science and Technology (FIFST) and a Chartered (Food) Scientist (CSci). He is a Fellow of the Institute of Directors (FIoD) and is a Chartered Director (C Dir) He also has a Leaders in Industry Programme Food and Drink Manufacturing sector award from Queen's University, Belfast. Michael is Chairman of the Northern Ireland Agricultural Research and Development Council (Agrisearch) and a member of Safefood Expert Advisory Committee.
In addition, Michael is a member of the Northern Ireland Food and Feed Advisory panel for the Food Standards Agency Northern Ireland and a board member of Agri-Quest - the Food Innovation Competence Centre.
Wayne is Associate Professor in Food Insights and Sustainability, at the National Centre for Food Manufacturing, University of Lincoln. Wayne has delivered sustainability research since 1998, starting out as an agronomist for Levington Agriculture he has worked at CSIRO Australia, the EC Joint Research Centre and the OECD Paris. He leads the Food Insights and Sustainability Research agenda at NCFM, working with food and beverage manufacturers so that we can align practice and business with climate neutral actions and the UN Sustainable Development Goals. He frequently publishes thought leading articles, supports Early Career Researchers and delivers transformative food system research.
Chair of Scientific Committee
Chris is a professional Food Technologist with 40 years' experience in retail and manufacturing, having managed quality, food safety and sustainability in both own label and branded supply chains. Much of this time was spent working at the interface between agriculture and the primary processors. Chris was previously a NED at Quality Meat Scotland, where he chaired the R&D committee and at the Ethical Trade Initiative (ETI). A Fellow of the Institute of Food Science and Technology and a Registered Food Safety Principal, Chris is currently working as a consultant In the food industry, using experience and expertise to help others meet their objectives.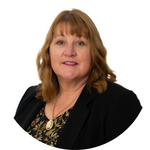 Chair of Professional Development
Helen is an experienced Technical Director working with the food, drink and packaging supply chains serving over 30 years in the sector. Helen's role at ZERO2FIVE, Cardiff Metropolitan University is to lead the technical team to actively work with companies (SME's) across all product categories in the UK and she leads a team of technologists in all aspects of knowledge transfer, regulation, food safety, Efficiency, Waste reduction, New Product Development, nutrition, product reformulation and compliance.
Helen collaborates with industry bodies and stakeholders including the Packaging Society (UK), International Association of Food Protection (USA) and is chair of the European Symposium Scientific Committee 2020, Institute of Food Science and Technology Professional Development Committee (UK), Food Standards Agency (UK), Welsh Government and the Technical Advisory Committee for SALSA.
Prior to her current role in the academic sector, Helen was an experienced Technical Manager with major global food companies such as Cargill for over 15 years. Helen holds a BSc in Applied Biological Sciences, Diploma in Packaging Technology and is a registered Food Safety Manager, Third Party Auditor for SALSA and the British Retail Consortium Global Standard for Food Safety (Issue 8).
Honorary Treasurer and Chair of Finance Committee
Ian has a degree in Microbiology from the University of Dundee, with over 25 years experience in food manufacturing, technical support and commercial roles in the public and private sectors, in large and small organisations. A keen advocate of technology transfer, he has been running Protem Projects, a consultancy focussed on providing solutions in and around the food supply chain, especially at the University / Industry interface. He is a Fellow of IFST.
Chair of Education and Careers
Alastair is currently Chief Executive Officer of SSERC, an organisation that offers a broad portfolio of services, principally in support of the STEM areas of the curriculum, specifically; Provision of Career Long Professional Learning for early years, primary and secondary teachers and school and college technicians, The Advisory Service and Lead Coordination role for STEM Ambassadors in Scotland and wider STEM engagement activities. As well as being a FIFST, Alastair is an active STEM Ambassador and a previous member of the IFST Education and Careers Committee.  In his spare time, Alastair is a gym enthusiast and a season ticket holder and avid supporter of Rangers FC.
Maureen Edmondson, OBE, BSc, PhD, FIFST, CSi, FIAFoSt, FECSS. Maureen was educated in Food Science at Queen's University of Belfast and worked in Universities in NI and Melbourne Australia before joining the Mars company where she worked for 20 years. She was Director of International Scientific Affairs at Mars Inc until 2000. She served six years as the Chair of the Northern Ireland Food Advisory Committee and as Northern Ireland Member of the Food Standards Agency Board. Maureen is Chair of the Patient and Client Council, the Ofcom Advisory Committee for Northern Ireland, the Board of Governors of Edgehill Theological College and is a visiting Professor in the University of Ulster School of Biomedical and Molecular Sciences. She is a Past President of IFST.
In her role as the Independent Assessor, she acts as an observer, acting on behalf of the members to ensure that the Board of Trustees and the Executive operate according to the Institute's charitable principles. Maureen is also a member of the Volunteers' Advisory Group.
Craig is head of strategic knowledge development at Campden BRI where, amongst other activities, he has overall responsibility for all R&D projects that are funded through Campden BRI membership subscriptions.
Throughout his time at Campden BRI his technical passion has been food preservation, with a focus on emerging technologies for the food industry. He has studied, and published books and journal articles on, a wide range of technologies including power ultrasound, UV, pulsed light processing, ohmic heating, microwave heating and cold plasma processing. He has had a career long interest in high-pressure food processing for both pasteurisation and sterilisation applications. Craig has also been active in the field of conventional batch thermal processing, having travelled extensively to schedule safe thermal processes globally.
Craig has over twenty-five years of practical experience with food manufacturing R&D and consultancy. He has significant experience with developing grant applications and in building multi-partner industry/academic collaborations.
Chair of External Affairs