Project Inspire - Step Up for Careers and Skills in the Food Sector
IFST is launching an ambitious project to transform the image of food technical careers and to attract the next generation of food professionals into the sector.
Why are we undertaking this work?
Our aim is to create a sustainable and lasting solution to ensure the food sector is seen as a career destination of choice for school pupils, their parents, and young people looking for career and higher education options.
Over the last five years IFST has undertaken various educational activities to enhance and increase the profile of food technical careers and knowledge of food science amongst the general population and in particular children and young people. In 2017 we launched Love Food Love Science which is now a well-respected resource for teachers and educators in food education. At the same time, reports produced by the KTN and IFST and the Food and Drink Sector Council point to a worrying shortage of young people entering the food sector. Project Inspire is in place to address careers and recruitment concerns and provide fresh resources for school pupils, parents, educators, career advisors and businesses in the sector looking to attract and engage new talent.
Project Inspire will help fulfil at least two of the workstreams of IFST's Education Strategy which been published by our Education Committee and has the overall ambition to "Increase awareness of career opportunities in food science and food technology".
What Will We Achieve?
The main outputs of Project Inspire will be:
1. Love Food Love Science Portal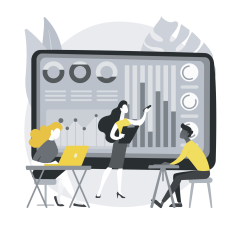 A new interactive and engaging online careers and educational resources portal. There will be updated and improved educational resources for all key stages and age groups in UK educational settings
2. Careers maps and outline model role competencies for technical food roles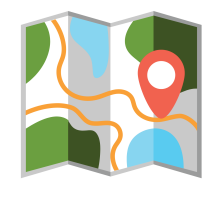 We will provide clarity over current and future food sector technical needs by the development of careers maps in highly attractive, engaging, and logically laid out formats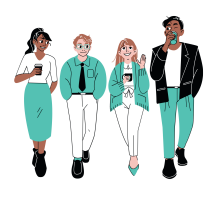 We will outline role competencies, do more in-depth research into competency requirements, analyse future skills needs and extend beyond core roles. To do this we will need in-depth and specialist research expertise.
How Will We Achieve These Aims?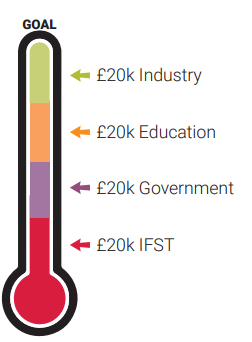 To undertake this work and maintain and update these resources IFST is fundraising with industry, education and government. The campaign is being led by IFST's President, Helen Munday and the Chair of our Education Committee, Alastair MacGregor. IFST is providing £20,000 of seed funding to this project as evidence of our commitment. We estimate we will need £80,000 over the next three to four years to develop and maintain these resources.
We will use this funding to achieve the following:
Development of a new portal
Production of new content
Promotion of the portal to the audiences we wish to attract
Updating and maintenance over the lifetime of the project (currently five years)
To express your interest in donating to the Project Inspire Fund or taking part in project governance please get in touch with us via President@ifst.org.
You can donate directly. Click this link to go to our donation page.
Now is the time to act on an increasingly concerning food sector skills shortage.
"Alone we can do so little, together we can do so much" - Helen Keller