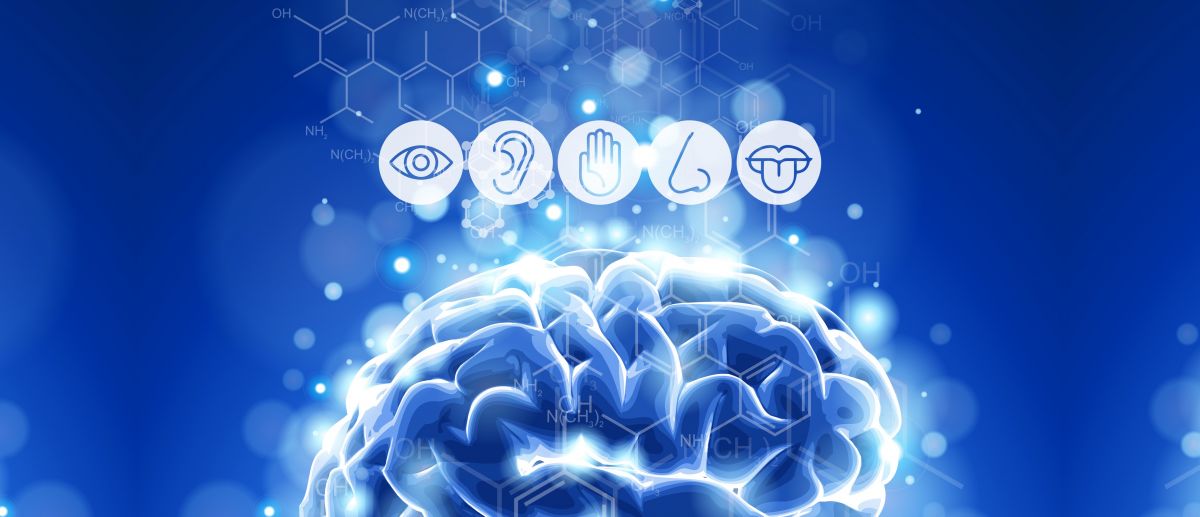 May 2022 saw a long-awaited in-person gathering at the University of Reading for the sensory science community across Europe, at a symposium that had been in the planning for an extended amount of time. Events run both by IFST, and a range of sensory groups, such as conferences, workshops and webinars had still taken place online, but finally, we had the opportunity to meet people, and take part in activities that weren't possible virtually, including cake to celebrate the E3S's 10th Anniversary, unknowingly taking part in experiments, and evaluating the different ways to assess olfactory function! There was also the possibility to take part in the E3S working group discussions on the day before the symposium. And of course, an important occasion was the pre-symposium dinner, a delicious array of foods and conversation aboard the Caversham Princess, which took us along the Thames and back.
Highlights of talks: Listening to consumers and co-creation; Sensory consumer research with older people & cancer patients
After a welcome from Paula Varela, E3S Chair and Stephanie Mitchell, IFST Sensory Science Group (SSG) Chair, the first talk of the day itself was from Paula around the importance of going beyond just listening to our consumers, and using consumer engagement to create something (a product, a message….) above and beyond simply hearing their reactions to products or ideas. Memorable examples outside of food include contributing to cat tracking research (!), and building relevant health messages by co-creating them with young people.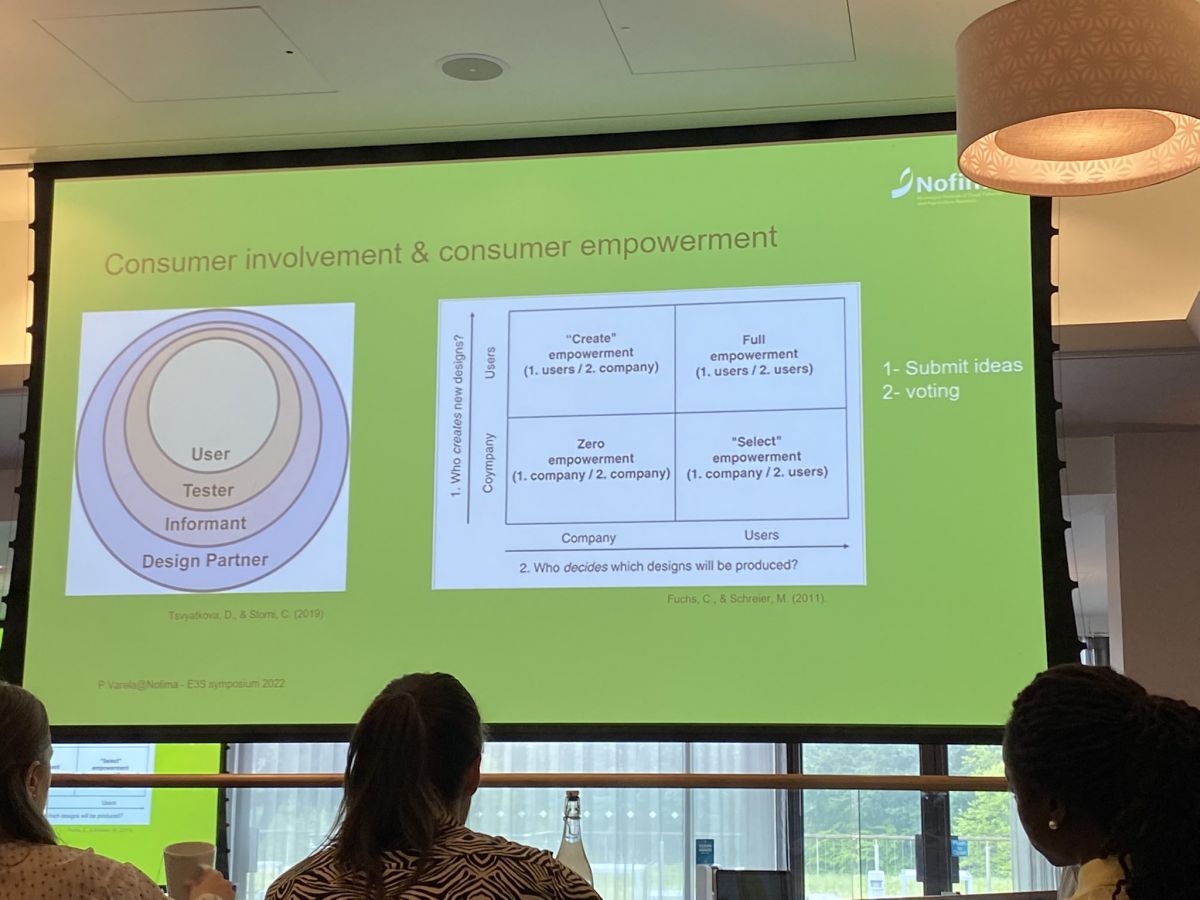 Co-creation also played a part in the research shared by Lisa Methven, University of Reading and Claire Sulmont-Rosse, INRAE, on the important topic of creating appetising solutions for older adults, through focus groups and home use tests early on in the process. As part of this they carried out a systematic review of 44 published studies to identify key trends.
The importance of an appealing diet, as well as the effect of different ingredients and components on that appeal in light of impacted sensory function for cancer patients, was the subject of a pair of later talks by Anestis Dougkas, Institut Paul Bocuse and Stella Lignou, University of Reading. They presented research on the effect of chemotherapy on the sense of taste and smell, as well as some potential future routes to overcome this. Examples included the effects of increasing intensity of components such as garlic and chilli, and researching nutritious foods that could be 3-D printed – one to watch for the future!
Highlights of talks: Speakers from Industry
While most of the talks were from academia, there was also an opportunity to hear from colleagues working in industry.
The first of these was Linda Pravinata, Lead Innovation Scientist, Quorn, who gave an overview of the history of Quorn, and how it fits so well into today's market which focuses more on healthy foods with reduced environmental impact than ever before. Linda pointed out Quorn was well-positioned to adapt to the future growth needs of the sector, and also shared a great video to help us understand the process that forms Quorn's unique, meat-like texture.
Kate Bailey, Principal Sensory and Consumer Scientist, Kerry and a member of the IFST's SSG, presented a fascinating talk entitled 'Creating Delicious Plant-Based Products – The Sensory Perspective'. Kate covered key aspects of developing products with plant-based proteins including the rationale for consumers choosing dairy and meat alternatives, the barriers to choosing these products and what should be considered both by product developers and sensory and consumer scientists.
To conclude her talk, Kate left the audience pondering future sensory and industry challenges, some of which included delivering the full sensory experience, the environmental impact of these products and the importance of great taste and clean labels.
Highlights of talks: Covid Olfactory Workshop & Menus of Change
One of the highlights of an in-person event is the chance to use all your senses, and the workshop led by Jane Parker, University of Reading certainly did that. Jane discussed some effects of Covid on the olfactory system, Focusing on parosmia, and then we got a chance to experience some of the systems that can be used to evaluate a person's sense of smell. These ranged from the complex (and expensive!) to the more practical - for example clever utilisation of scratch- or peel- and sniff technology.
Charlotte Mills, and Matt Tebbit, gave an overview of the Menus of Change University Research Collaborative (MCURC), and how the University of Reading has taken on that initiative. MCURC is an international network of colleges and universities using campus dining halls as living laboratories for behaviour change.
Vicky Gerrard, PhD student investigating food labelling sustainability and Dr Rachel Smith, lecturer in Sensory and Consumer Sciences from the University of Reading concluded the event with their talk 'Menus of change'. Vicky and Rachel brought MCURC research to life, presenting preliminary findings from the food for climate labelling pilot were labelling the foods with a climate-friendly logo increased the likelihood of being chosen compared to the same foods previously unlabelled.
A similar study, not known to everyone, was run over lunch at the symposium, where one food station's offerings were labelled with climate-friendly labels, which increased the inclination to choose them - Vicky and Rachel hope the participants enjoyed the mini-experiment and fantastic food provided by the University of Reading's catering team (the food was unusual and delicious – perfect for the very discerning audience!).
Highlights of talks: Young Researchers
A series of flash presentations were given by young researchers; Saumya Sood, Adedoyin Agunbiade and Roisin McCarron from the University of Reading and Hannah Ford from the University of Nottingham.
Saumya kicked off the presentations with an interesting insight into the 'Influence of minerals and amino acids in the perception of saltiness from a sapphire extract used in a snack base'.
Adedoyin then took us into the future with her captivating talk, 'Structural characterization and sensory profile of 3D printed sweet potato pastes'.
Roisin then demonstrated the complexity of increasing protein, beta-glucan concentration and mineral bioavailability of oat milk alternatives in her talk 'Optimising the sensory and nutritional profile of plant-based milk alternatives'.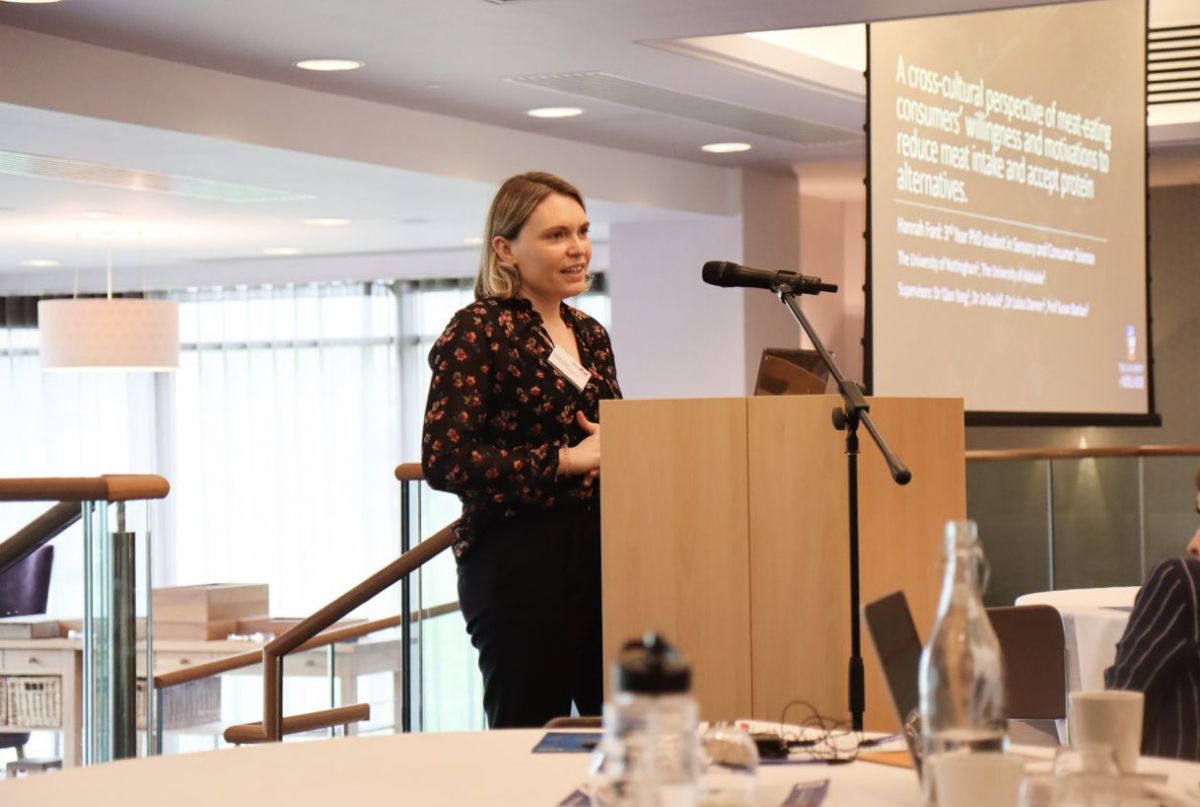 Lastly, Hannah explored the consumer behaviour side of sustainable food consumption with her talk, 'A cross-cultural perspective of meat-eating consumers' willingness and motivations to reduce meat intake and accept protein alternatives'.
Hannah was awarded the Flash PhD Presentation Award for her insightful presentation.
Global Sensory Community
We finished off the day appropriately by discussing the launch of a new collaboration among international sensory societies, with an introduction from E3S and video contributions from SSP (North America), ANSWER (Africa) and SenseLatam (Latin America).
E3S Next Generation Group (Students and Early Career Researchers)
The symposium provided a great opportunity for the newly formed NGG committee to meet in person for the first time. Karina Gonzalez Estanol (Chair) and Maddalena Libardi (Deputy Chair) stated "it was lovely to meet fellow students across Europe and to have the chance to plan upcoming E3S activities".
Kate Bailey, Kerry & Hannah Ford,
University of Nottingham on behalf of the IFST SSG Communications Team
Are you interested in sensory science, and want to talk to like-minded individuals? Log on to our communication platform for all IFST members, IFST Community. This online space is open for you to interact and communicate freely and easily with other members and engage with our many Networks. Here are some step-by-step instructions to get you started. We've also created a simple how-to video.
Join the Sensory Science Community