1 April at Imperial College London, London, SW7 2AZ
Mark Driscoll, Founder and Director, Tasting the Future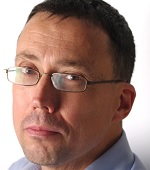 Mark is Founder and Director of Tasting the Future (www.tastingthefuture.com), a not for profit sustainable food systems consultancy. He is a global expert in and a passionate advocate for the need for food systems change. He has over years 30 experience of working with businesses, governments and civil society organisations on solutions that address some of the key social and environmental challenges confronting our global food system. He has developed and led large sustainable food programmes with organisations including WWF and Forum for the Future, focussing on policy and practice at the intersection of health, nutrition and sustainability. Mark graduated from Wye College (London University) with a degree in agriculture and environmental science. He sits on a number of advisory boards for business, government and non-profit organisations. He also writes and blogs extensively on issues and trends impacting on the food system.
Abstract: Sustainable Nutrition: The business case for sustainable diets
Feeding almost 10 billion people with healthy, nutritious, sustainably produced foods will be one of the key challenges of our time. It's going to require radically different business models and new collaborations between business, governments and the civil society, which are already starting to emerge. Sustainable nutrition is a powerful lens for all those working in the food system, which will enable businesses and other organisations to identify strategies leading to action and innovation It's a model that can help food businesses align often conflicting internal strategies and a provide a lens for cross sectoral collaboration to resolve some of the world's most urgent challenges – whether that's climate change, biodiversity loss, hunger and obesity.
In this presentation Mark will highlight why sustainable nutrition and diets are important to business success (the business case), highlight what sustainable nutrition looks like in practice and how organisations can align their own strategies to improve planetary and human health. Mark will highlight a number of key trends that provide opportunities for businesses to achieve sustainable dietary outcomes. This includes regenerative agriculture, plant-based diets, novel ingredients (including orphan crops), tackling food waste and the need to reconnect citizens with food.
Selvarani Elahi, UK Deputy Government Chemist and Business Manager for Food Research, LGC
Selvarani is the UK Deputy Government Chemist and Business Manager for Food Research at LGC. She has over 25 years' experience in the analysis of food and agriculture samples for authenticity, contaminants, additives, composition and nutrients, and has also managed teams delivering consumer product testing. She also works across a variety of policy areas, with different stakeholder groups, to improve standards in measurement science. Selvarani is an experienced project manager; she has successfully delivered numerous complex projects for the UK government, the European Commission and the private sector. She is currently leading the Food Authenticity Network (www.foodauthenticity.global), which, from its inception in July 2015, has grown into a global network with over 1,400 members from 66 countries / territories; this Network has established itself as a reliable, trusted and authoritative source of information on food authenticity testing, food fraud mitigation and supply chain integrity issues.
Selvarani has been the Chair of Defra's Authenticity Methods Working Group since 2013 and she also serves on Defra's Authenticity Steering Group, the RSC AMC Feed and Food Authenticity sub-committee and is part of the UK delegation for the Codex Committee on Methods of Analysis and Sampling. She was also part of the committee that developed the world's first set of definitions related to food authenticity and food fraud and has contributed to CEN committee for standardisation of methods for food authenticity. Selvarani is a Member of the NNEdPro Strategic Advisory Committee and one of their Senior Research Collaborators. Selvarani a Chartered Chemist and a Fellow of the Royal Society of Chemistry, and a Fellow of the Institute of Food Science and Technology.
Abstract: Future challenges and global tools to combat food fraud
Food fraud is not new and has been around since the early commercialisation of food. The requirement to produce authentic food and label it correctly, so as not to mislead the consumer, has been in UK law since 1875.
The UK is one of the only countries in the world to have had a dedicated food authenticity government research programme (involving the application of novel and rapidly developing technology) for nearly 30 years. Despite this, the 2013 horse-meat incident was not foreseen, and as we all know, had a devastating effect on the food industry and on consumer confidence in the integrity of the food supply chain.
Food fraud here is to stay; given this, the current political landscape of the UK and because food is sourced globally, it is important for us to have a good understanding of the global drivers of food fraud that impact the UK, and tools available to help best protect the UK food supply from existing and future incidents. In addition, fraudsters are becoming technologically savvier, making it increasingly difficult to detect fraud, so we need to try to be one step ahead of them.
Although there is more we can do, significant progress has been made since the horsemeat incident, with the establishment of some excellent initiatives to help us combat global food crime / fraud, which I'll cover in my talk. In particular, I will highlight the Food Authenticity Network (www.foodauthenticity.global), which is the only network of its kind in the world.
Chris Gilbert-Wood FIFST, CGW Food Tech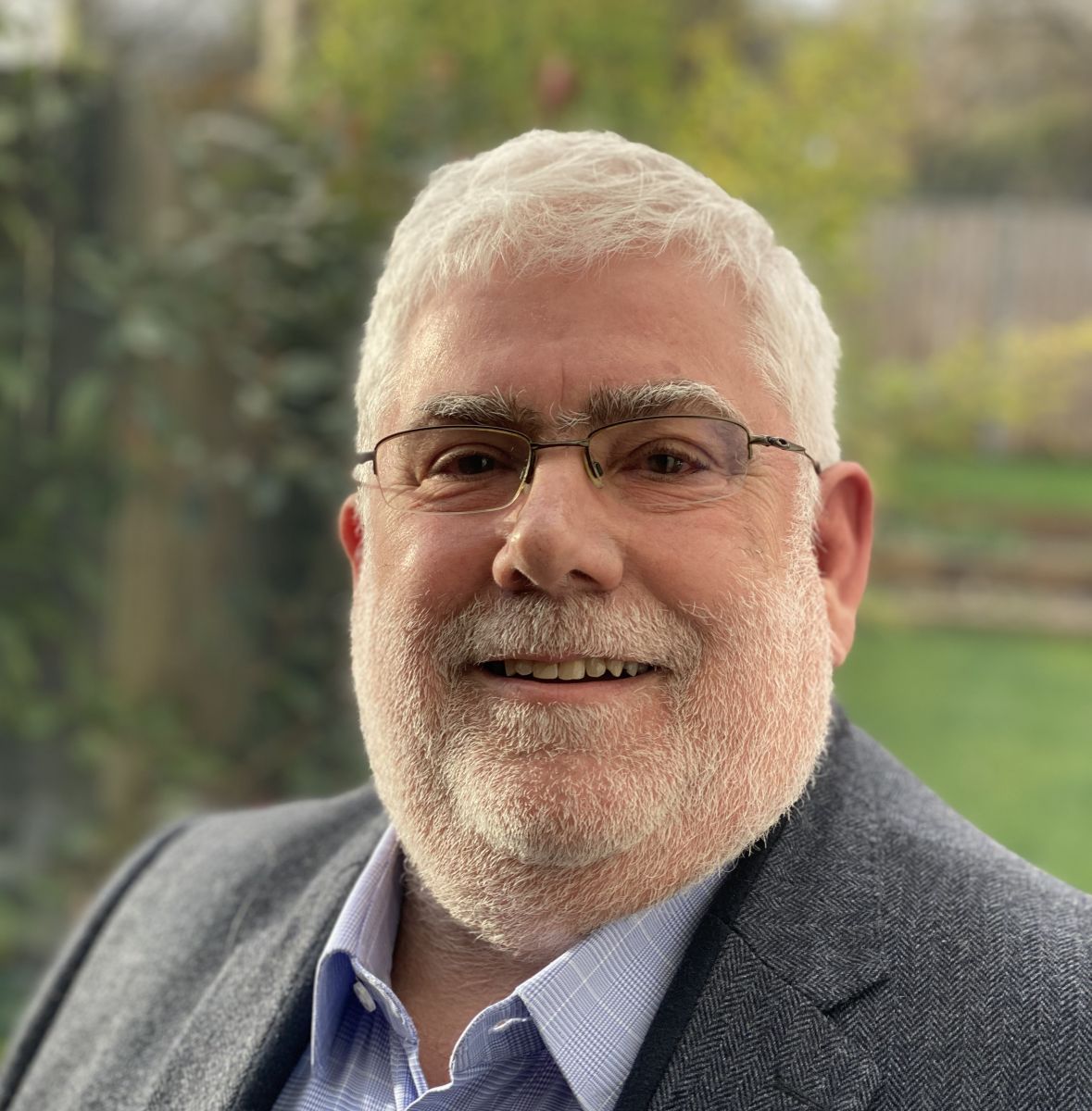 Chris is a professional Food Technologist with 40 years' experience in retail and manufacturing, having managed quality, food safety and sustainability in both own label and branded supply chains. Much of this time was spent working at the interface between agriculture and the primary processors. Chris was previously a NED at Quality Meat Scotland, where he chaired the R&D committee and at the Ethical Trade Initiative (ETI). A Fellow of the Institute of Food Science and Technology and a Registered Food Safety Principal, Chris is currently working as a consultant In the food industry, using experience and expertise to help others meet their objectives.
Helen Bird,

Strategic Engagement Manager, WRAP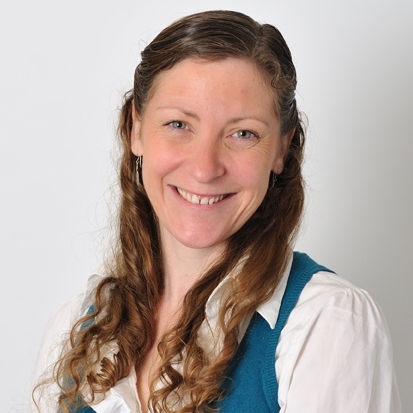 Helen has always had a passion for sustainability and has worked in resource management for 12 years, and has been at WRAP for 10 years. She oversees The UK Plastics Pact, a whole chain approach to tackling plastic waste. She is a key spokesperson and leads many of the technical work streams of the Pact including: eliminating unnecessary/problematic plastics, recyclability and composting, flexibles, recycled content and end markets. She has overseen WRAP's work on Consistency in Household Recycling – a whole chain initiative to increase recycling, improve material quality, provide opportunities for collaborative procurement and efficiency savings, all while increasing the consistency in materials collected from householders. Her experience and expertise covers local authority collections, sorting and reprocessing and citizen engagement.
Adam Ellis, Product Development Engineer UK MFHC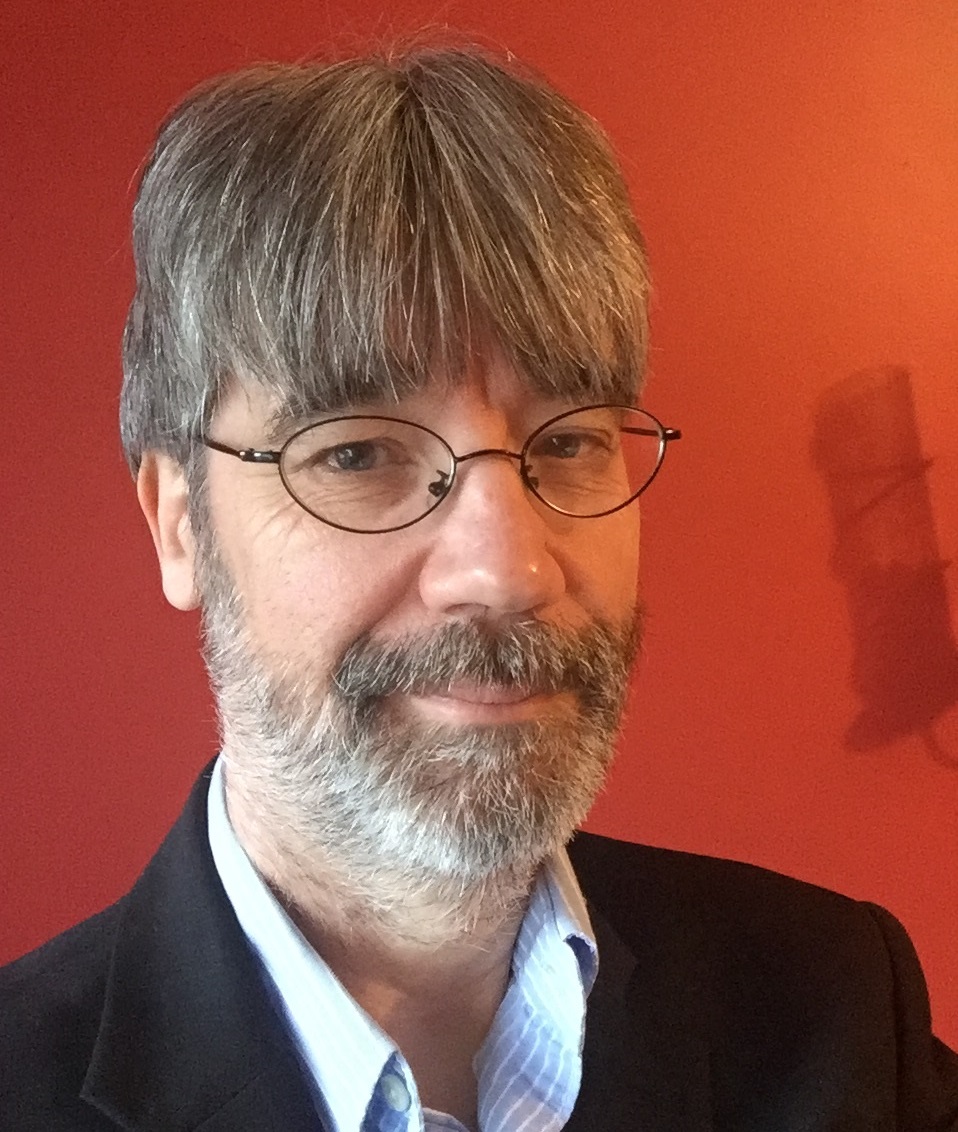 Adam Ellis has worked in the packaging industry for 32 years, the last 26 of those for Amcor Flexibles. With a degree in Earth Science he looks after the UK Fresh and Dairy market segment within the R&D organisation, although he has worked in all food markets as well as healthcare. Most of his current projects involve recyclable options for flexible packaging.
Stephanie Mitchell MSc FIFST CSci RSensSci MCIEH, Senior Sensory Manager, pplinsights
From her late teens, Steph developed a love of food, leading to the decision to study it further and gaining an MSc in Food Science, Reading University. This then instilled a fascination for sensory science and she has built her successful career in this area. Steph is Senior Sensory Manager at ppl Insights, an independent market research agency based near Gatwick in Surrey. Ppl offers both sensory and consumer, quantitative and qualitative research solutions and works with many of the UK's top FMCG companies. Current Chair of IFST's Sensory Science Group, Steph is also a volunteer on their Membership Assessment Panel. In addition, she is involved in Reading University's Industry Advisory Board, which ensures that their Food Science courses are relevant to employers. Married with 2 grown up children she enjoys travelling in her spare time and has a bucket list of places to visit and try the local cuisine.
Abstract: What does the future of sensory and consumer science look like?
The momentum in the food industry never seems to slow down:
•
Climate change and environmental pressures mean that the food and farming industry is looking for new methods which use fewer natural resources - innovations such as hydroponics and even drones are being used to improve output.
•
A meat-rich diet is becoming unsustainable, in tandem with which, we are seeing an increase in the number of flexitarians, vegetarians and vegans. As a result, novel, plant-based foods are being introduced at an ever-increasing rate along with alternative sources of protein.
•
Nowadays, the consumer wants sustainable, environmentally friendly, personalised nutrition with provenance.
One thing that will never change is that food must still look and taste good – so there will still be plenty of work for sensory scientists and consumer researchers. But even in our industry there are developments, with new techniques to explore and to apply to our day to day work. In recent years there has been a rush to adopt these techniques but how are they shaping up in reality?
Professor Ian Noble, Senior Research, Development & Quality Director, Mondelez
Ian Noble leads Mondelēz's Chocolate Technology Group, accountable for the strategic technical innovation agenda for brands including Cadbury's Dairy Milk and Milka around the world. He is also the site leader for the Bournville Global Technical Centre in Birmingham. Prior to joining Mondelez, Ian led the Global Emerging Snacks Technology group for PepsiCo R&D where he was responsible for creating and delivering new technologies for emerging products. Ian joined PepsiCo in 2007 from Unilever where he was latterly the Global FoodService Beverages R&D Director. He has enjoyed an international career working in many countries. Ian is committed to strengthening the UK Food System's technical agenda to enable greater productivity, growth and sustainability for this vital sector of the UK's economy. He chairs the Food Innovation Network Advisory Board, and is a member of several external advisory boards including the Global Food Security Strategy, N8 AgriFood and the Future Food Beacon at Nottingham University, and Chairs the UK Food Sector KTN.
Steve Love FCGC MCGB FRSPH, Principle Research Chef, McCormick UK
Steve joined McCormick in 2006. His responsibilities include culinary development for Blue Chip companies across EMEA. He travels the region researching food trends and culinary styles and with the knowledge gain he develops gold standard recipes for all areas of the business. He is part of a Global Team that produces McComick's Forecast. Steve is the Live Theatre Manager at Hotelympia and the Great Hospitality Show.
He is on the management team for the Craft guild of Chefs Graduate Awards and has won numerous culinary awards.
John Keogh, Strategist/Advisor, Shantalla
Mr. Keogh is a strategist, C-level advisor and academic researcher with 25 years of executive leadership roles as Director, VP and SVP in global Supply Chain Management, Information Technology, Technology Consulting and global Supply Chain Standards. He advises the public and private sectors worldwide and is a regular subject matter expert on TV and Radio.
Mr. Keogh is managing principal at Toronto-based, niche advisory and research firm Shantalla Inc. He is a co-founder of the Vietnam Food Integrity Center. With a passion for simplifying complexity and reducing information asymmetry in food chains, his focus is primarily on how technologies can combine with industry standards and analytical science to enhance transparency and trust and meet regulatory requirements. Mr. Keogh has been researching transparency and trust in food chains since 2015 at Henley Business School, University of Reading.
Abstract: Blockchain
Food chain transparency and trust have emerged as growing concerns due to recurring food safety crises, ethical lapses, and food fraud scandals. Technology-mediated supply chain integration is of unquestionable importance and facilitates the processes required to reduce information asymmetry between food producers and food consumers. Stakeholders have to deal with various complexities, and technology alone cannot address all of our challenges.
The globalization of the food chain has brought benefits to society and increased a consumers' choice of products previously bounded by seasonality, geographic source, and distribution network capabilities. However, globalization has also introduced risks associated with building and managing globalized food value chains. These risks include foodborne diseases, supplier opportunism, slavery, deforestation, habitat loss, sustainability, corruption, and bribery.
During this briefing, John G. Keogh will outline the complexities of today's global Food Chain and discuss the multifaceted constructs of transparency and trust. He will describe the principles behind food credence claims (e.g., halal, kosher, organic) and how firms can use technology and analytical science to build trust and reduce the risk of opportunism.
Professor Gideon Henderson, Chief Scientific Advisor, DEFRA
Professor Gideon Henderson is the Chief Scientific Advisor at Defra, and a Professor of Earth Sciences at the Department of Earth Sciences at the University of Oxford. He has also jointly held positions as Senior Research Fellow at University College, Oxford since 2012 and as Adjunct Associate Research Scientist at the Lamont Doherty Earth Observatory of Columbia University since 1999. In 2013 he was elected a Fellow of the Royal Society. His research uses geochemistry to understand surface earth processes, particularly those relating to climate, the ocean, and the carbon cycle.
Louise Nicholls, Managing Director, Suseco
Louise Nicholls is Managing Director of Suseco advising a broad range of clients from manufacturers to retailers, start-ups, investors and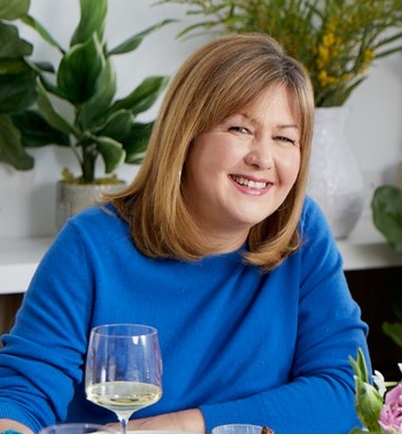 collaborative initiatives on sustainability and Human rights. She also tutors for Cambridge CISL in supply chain and sustainability management and with IHRB and Ethical trading initiative courses on Human rights. Louise is a fellow of IFST and currently Vice Chair of IEMA and a Trustee of the innovative food redistribution charity Bread and Butter Thing. Previously she had a long career with the retailer Marks and Spencer plc, initially in food technology and more latterly as Corporate Head of Human Rights, Food sustainability and Food Packaging. With a successful track record of stakeholder engagement in 40+ countries, from individual affected rights holders to win/win partnerships with NGO's, she brings broad breadth of experience in Social and environmental collaborative initiatives. Including chairing Sedex Global for 7 years and holding board positions with the Ethical Trading Initiative, LOCOG Stakeholder Oversight Board, Consumer Goods Forum and the temporary Labour Working Group (precursor to UK modern slavery regulator GLAA).
James Huscroft, Data Analyst & Researcher (Former PhD Researcher at the University of Nottingham)
James Huscroft is the Data Analyst and Researcher – Quality at Warburtons Ltd as of February 2020. James completed his PhD viva in December 2019 at the University of Nottingham having submitted his PhD in Food Science earlier in that year. James has experience in the food and drink sector from thermal processing, process design, and fundamental material characterisation and analysis. James, whilst at the University of Nottingham, also Chaired the IFST Student Group for two and a half years and was a committee member for four and a half years, leading change and directing the group into a new direction for the future. As an active on-going member of the IFST community, James is a Registered Scientist and Member of the Institute of Food Science & Technology (IFST) and the Institute of Food Technologists (IFT).
Barrington Pamplin, Technical Director, thepackhub

Barry has 32 years experience in packaging, working for some of the best known household names in Europe. During this time he has built an unrivalled expertise in FMCG food packaging. He started his career with Unilever, working for Bachelors' Foods and Brooke Bond. Having completed 6 years with Unilever he moved on to become the youngest senior manager at Cadbury's main count line factory in the UK. Whilst with Cadbury, Barry successfully studied and completed an executive MBA at Bath University. Seeking a wider role and bigger challenge Barry moved to United Biscuits as Head of Packaging and European Packaging Technology Controller. This role included responsibility for the £125 million packaging spend working on iconic brands such as McVities, Jaffa Cakes, Delarce, Verkade, McCoys, KP and Go Ahead!
For the last 12 years Barry has operated at a senior management/Director level in £1.5 billion companies. His last corporate role was Packaging and Technology Director for Findus Group. Barry's latest venture is co- founding The Pack Hub, a consultancy to help clients unlock the potential of packaging development to drive their brands. Barry is a member of the Campden BRI Packaging panel and has judged the Packaging News UK Packaging Awards in 2008, 2009 and 2011. He has extensive expert technical knowledge of all packaging materials. This is balanced with considerable commercial acumen and insight.
Barry has been described as passionate about packaging!
Mary Brennan,

Professor of Food Marketing and Society at University of Edinburgh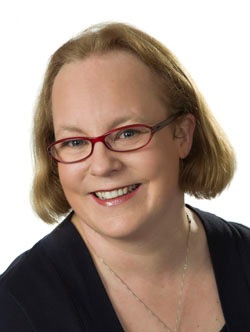 Professor Mary Brennan completed a Bachelor of (Agricultural and Food) Engineering (BE) at University College Dublin (Ireland), an MSc. in International Agricultural and Food Marketing from Newcastle University (UK) and her PhD (by published work) from Newcastle University (UK). Since September 1999, she has held a series of academic positions at Newcastle University before moving to University of Edinburgh Business School in Nov 2013 and promoted to Chair in Food Marketing and Society in Aug 2017. Mary adopts an interdisciplinary, systems-based approach to her research drawing on, and working with, many different disciplines to investigate complex food policy challenges. She also researches the concept of sustainable food with specific focus on school food procurement and waste (EU H2020 funded Strength 2 Food project). She is a founding and active member of the Food Researchers in Edinburgh Network (FRIED) and in September 2018 was appointed Chair of the Scottish Food Coalition, a coalition of Scottish based NGO's, academic and other organisations who are campaigning for a better, healthier, more sustainable and just food system in Scotland and more specifically a new Good Food Nation Bill.
Helen Munday, President Elect, IFST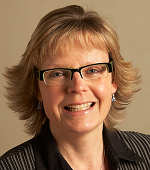 Helen Munday is the Food and Drink Federation's Chief Scientific Officer. Helen is accountable for the diverse food safety and science policy briefs, but also has responsibility for sustainability and contributes to health and wellbeing policy. Helen has a wealth of experience of the food and drink sector. She started her career with Mars Petcare where she spent 20 years in various roles including nutrition research, product development and innovation processes. Helen has also held the position of Director of Scientific and Regulatory Affairs for Coca-Cola and worked as Lead Technologist in AgriFood at InnovateUK. Helen is a Registered Nutritionist and Fellow of the Institute of Food Science & Technology (IFST) and Royal Society of Chemistry. Helen will take up Presidency of IFST in March 2020.

View full programme for the conference and book your place today