IFST Webinar: The Rise of Plant-based Foods – managing the risks of this emerging market
Organised by Food Safety SIG
Sales of plant-based products have been growing immensely in recent years, driven by consumer needs and expectations on a number of agendas including animal welfare, health and environmental reasons. As more and more businesses look to capitalise on this growing trend, we are seeing a great diversity of products entering the market giving vegan and plant-based consumers a great choice. One group of consumers who are looking to take advantage of this increased choice are the "Free-From" consumers who exclude milk and egg from their diet due to allergy issues. This presents considerable additional risk. During this webinar we will explore some of the key areas of risk and some of the controls that can be implemented to effectively and safely manage vegan products. We will also deep dive into hygiene and how effective cleaning can be used to provide appropriate segregation from non-vegan materials.
What participants will learn about:
- Types of plant-based products
- The vegan market
- Segregation management
- Cleaning to a vegan standard
- What does a good validation exercise look like?
Target audience: IFST members and non-members, Technical Managers, Quality Managers and Technologists from either retail, foodservice or manufacturing
Chair: Sarah Howarth, Food Safety Consultant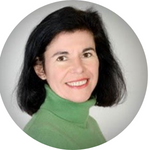 Sarah is a food industry professional with more than 30 years' experience in technical Retail and Food Manufacturing roles. Her experience spans across the UK and Europe working for a range of food businesses. Prior to establishing Howarth Food Safety Ltd, Sarah was Head of Cargill Europe Grains and Oilseeds Product Assurance Team based in Rotterdam. Her consultancy focuses on food safety certification, labelling compliance and training
Speaker: Ben Dodridge, Head of Technical – Tesco Central Europe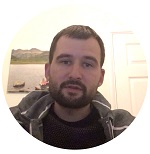 Ben has worked in both manufacturing with Bakkavor and in retail with Tesco. Ben's career has covered technical roles in product areas including Chilled Convenience, Frozen, Impulse, Bakery, Dairy and Beers, Wines & Spirits. During his most recent role looking after Prepared Foods at Tesco, Ben oversaw the launch of the Wicked Kitchen and Plant Chef vegan brands at Tesco and was heavily involved in writing the Tesco policy on managing these products. He now leads the technical function in Tesco Central Europe.
Speaker: Peter Littleton, UK Technical Director – Christeyns Hygiene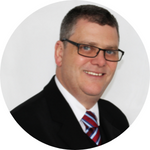 Peter is UK Technical Director for the family owned multi-national hygiene solution company Christeyns Food Hygiene which supplies many household brands in Europe, South America and the UK. During his career Peter has worked as a hygiene, technical and production manager as well as Senior Food Safety Officer for an environmental health department. He is a leading figure in the allergen community regularly advises both producers and NGO's on the application of cleaning as a control measure for this significant health risk.
Peter is also involved in many organisations supporting the industry including the IFST, SoFHT, Campden BRI and is vice-chair of the board of trustees of Anaphylaxis UK (formerly the Anaphylaxis Campaign).
Live Q&A: Sarah Howarth, Ben Dodridge and Peter Littleton.
IFST member - Free
Non-IFST member - £25.00
If you are an IFST member, please ensure that you are logged into the IFST website before completing your booking so you can access member rates for events. Published events fees will apply to non-members and members can only gain preferential rates by logging in to their IFST account.
Sponsorship opportunities are available. For more information, click here and please don't hesitate to contact us if you have any questions via info@ifst.org.
Please note: IFST is a registered charity with the mission of 'recognising and empowering food professionals by promoting excellence in science and its application throughout the food chain'. During 2021 we were proud to have run over 60 events, including webinars and workshops and engaged with thousands of food professionals worldwide from over 50 countries. IFST members attend all webinars free of charge. All non-members who would like to attend our events will be charged a small fee and all attendees will receive a certificate of attendance. You can find details of our membership packages here.