IFST is saddened to learn of Professor Ralph Blanchfield's death.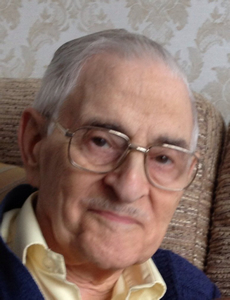 Ralph was one of the founding members of IFST and combined active service for the Institute alongside a 38-year industry career and then working as a consultant for a further 35 years. Ralph served in many capacities within the Institute, including as Honorary Secretary (1970-75), Vice-President (1976-78) and President (1979 and 1980), Chairman of Member Relations and Services (1992-96), Chairman of External Affairs (1996-2008). While Honorary Secretary he was one of the instigators of, and was principal author of, the Institute's Code of Professional Conduct and the Professional Conduct Guidelines.
We will be providing a full obituary to celebrate Ralph's many achievements in the December issue of the Food Science & Technology journal.
A message from Ralph Blanchfield's family:
"We are very sad to announce that Professor Jack Ralph Blanchfield MBE passed away on 24th August 2022 aged 99. He was loved by many and will be greatly missed by his family, colleagues, friends and carers.
We are very proud of his achievements, especially in the field of food science.
If you would like to make a donation in his memory, he was particularly passionate about World Central Kitchen. https://donate.wck.org/give/417669/#!/donation/checkout "