On 20 June 2019, a group of 14 delegates enjoyed another fantastic day on the tour of Wilkins jam factory and adjacent fruit farm. The weather was again kind to us so we could go for a walk through the modern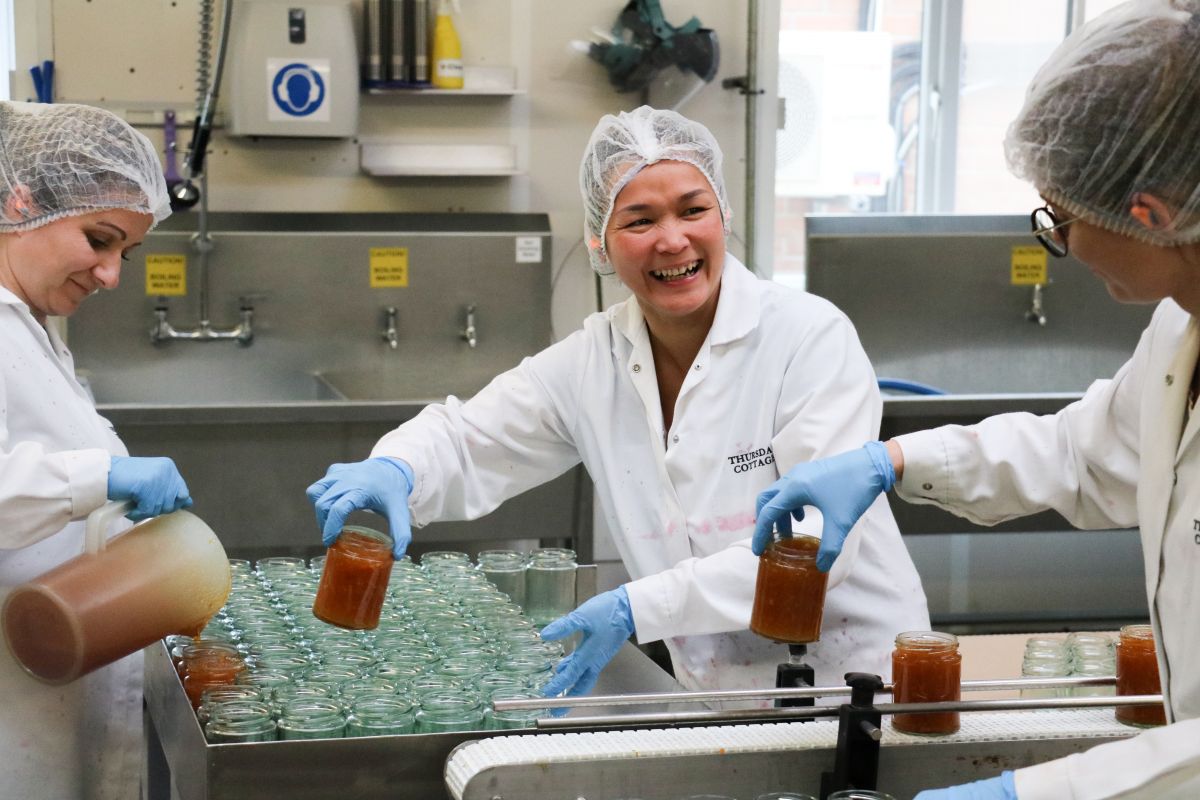 strawberry growing glasshouses and sample cherries directly from the trees.
Inside the factory the group was divided into two. Each group was assigned with a knowledgeable guide who provided insights to the manufacturing processes that take place in the historic buildings in which jam making has taken place on site for over 100 years.
It is a privilege for IFST to enjoy such an insightful tour. This year we were joined by Robin Leaper, newly appointed IFST's Digital Marketeer. Click
here
to see the photos from the event.
Technical Visit to Wilkin & Sons Jam Factory and Fruit Farm - Report