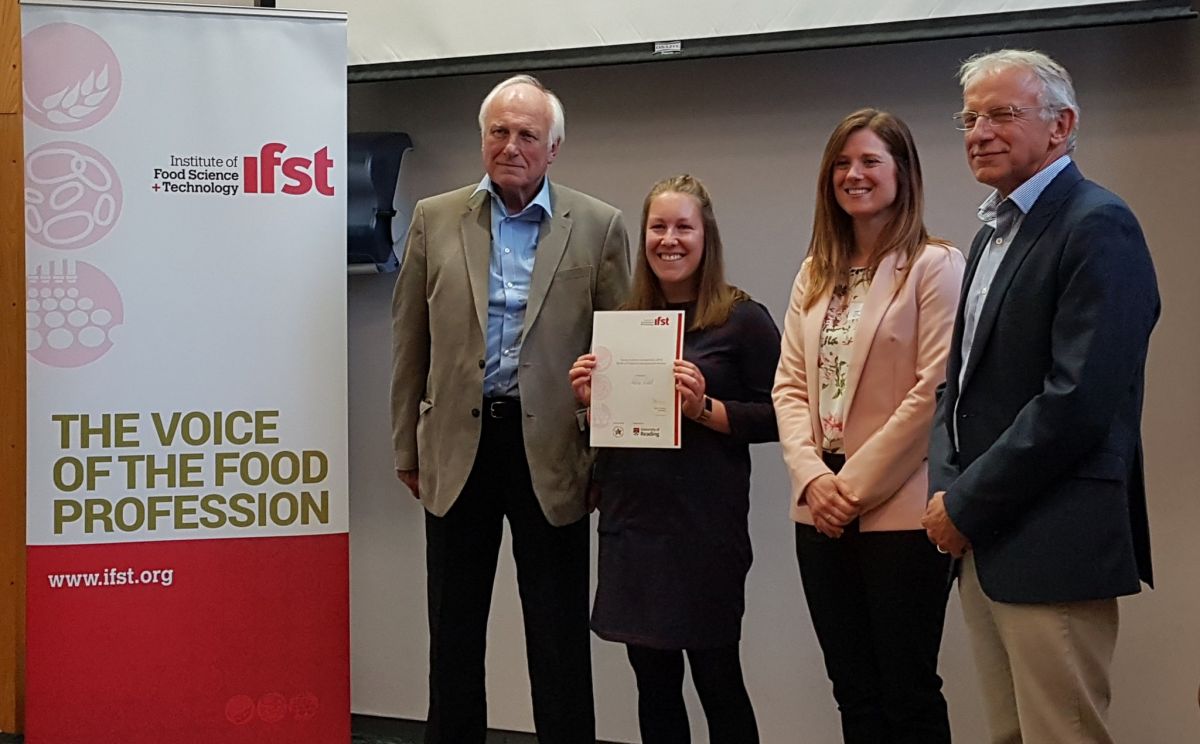 IFST Young Scientist Competition is an annual competition offering undergraduate and postgraduate students based in the UK the opportunity to present their current or recently completed food-related project (e.g. food science, food technology, human nutrition as well as other areas that help understand food) in front of their peers and to a panel of food professionals. This year, we had a large amount of student applications and as such it was very difficult for the preliminary judges to shortlist the finalists for the regional rounds. Similar to previous years, IFST held four regional rounds enabling finalists the opportunity to present their research to a judging panel of professionals in the sector.
The South of England regional was held of Thursday 13 June, hosted by University of Reading. A total of twelve undergraduates were shortlisted to present their research to an audience and a judging panel. The competition was judged by a panel of 3 judges: Lesley Fairhurst (Senior Technical Manager, Pret A Manger who sponsored the regional), Ian Jaques (Member of IFST Western Branch Committee) and David Baines (Chair of IFST Western Branch Committee). The judges were impressed by the high standards and the range of topics: from types of milk, coffee to sugar. Alice Nield (University of Reading) won the undergraduate competition with her project on galacto-oligosaccharides, whilst Jake Greenhalgh (Coventry University) was the runner up with his research on tea from camellia sinensis plant and Alice Pontin (University of Reading) came 3rd with her project on cold smoked fish.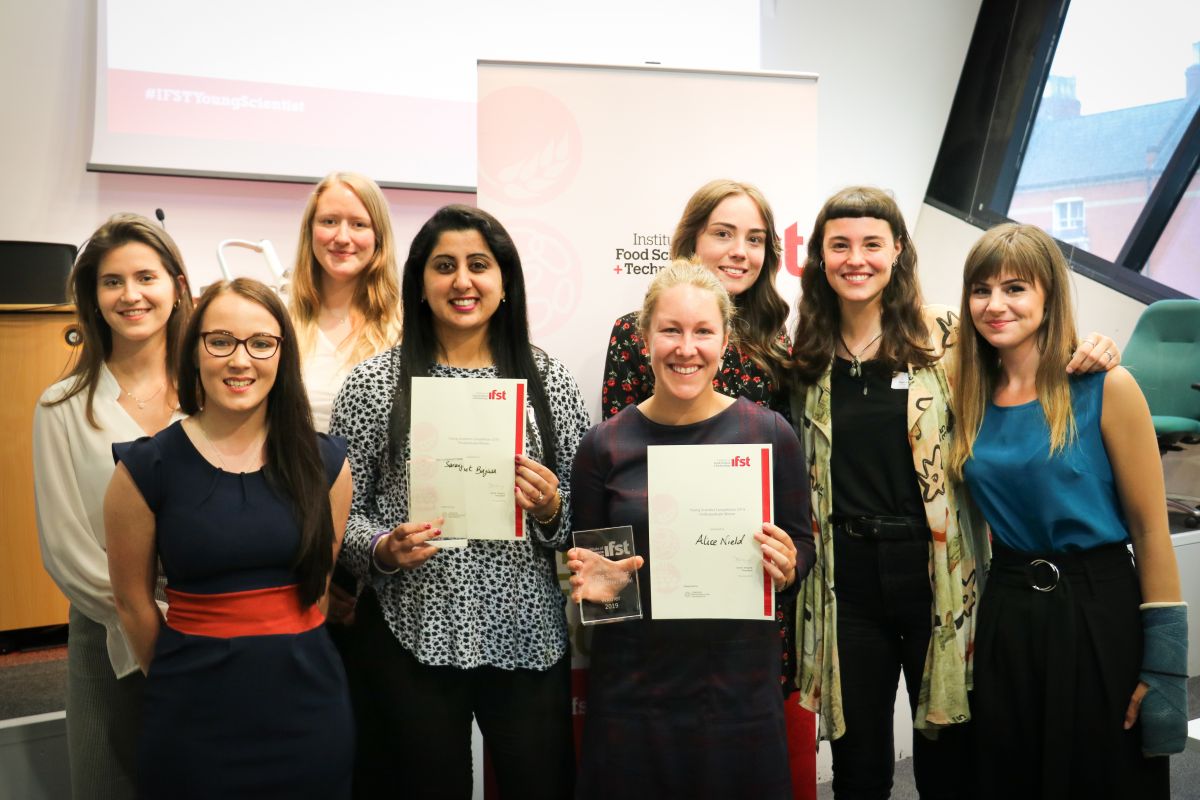 In addition to the regional rounds in Scotland, Northern Ireland, North of England and South of England, this year we hosted a national final on 18 June in London to crown the IFST Young Scientists of the Year in the undergraduate and postgraduate categories. The final was judged by a panel of three judges: Professor Julian Cooper (Chair of IFST Scientific Committee), Alastair MacGregor (Vice Chair of IFST Education and Careers) and Sheila Kupsch (New Products Development Consultant and IFST Fellow). The judges had a tough decision to make. Congratulations to Alice Nield (University of Reading) and Saravjeet Bajwa (Manchester Metropolitan University) who won the national final of the IFST Young Scientist Competition in undergraduate and postgraduate categories respectively. Alice impressed the judges with her presentation entitled 'Production of GOS from aerobic probiotics'. Saravjeet talked about antimicrobial properties of potential bioactive compounds of Indian spices and herbs.
Alongside the competition, we had the honour of having Dr Hazel Gowland, Expert in Food Allergy Risk, Visiting Fellow – University of Southampton as our keynote speaker. She delivered a talk entitled "Eat, snog or avoid? – What to do about food allergy".
A big thank you to all the students who took part in this year's Young Scientist Competition and a special thanks to all the universities who hosted and regional rounds and the judges for giving up their times.
Kiu Sum
Highlights from the Young Scientist Competition Final 2019: