It is our pleasure to invite you to attend our IFST Lecture reception hosted by Eastern Branch will take place on Tuesday 2 July 2019 at Quadram Institute Bioscience (QIB), Norwich Research Park, Norwich, NR4 7UA.
The IFST Lecture is always one of the highlights of our year. The event will be hosted in London, but the Eastern branch will be streaming the lecture live at a reception preceded by a lecture by our invited speaker: Dr Jennifer Ahn-Jarvis, Research Scientist at the Quadram Institute.
Our special guest speaker for the live streaming will be Professor Mike Gibney, University College Dublin and his talk is titled 'Ultra-processed foods: The science and the policy'.
As Professor of Food and Health at University College Dublin (UCD) and Director of the UCD Institute of Food and Health, Mike Gibney is one of Europe's leading authorities on human nutrition. With more than 350 peer reviewed papers under his belt, Mike has unsparingly shared his expertise in this field over many years during which time he has served on several high-level international advisory committees with bodies such as the World Health Organisation. His research portfolio extends across public health nutrition and molecular nutrition.
Eastern Branch Reception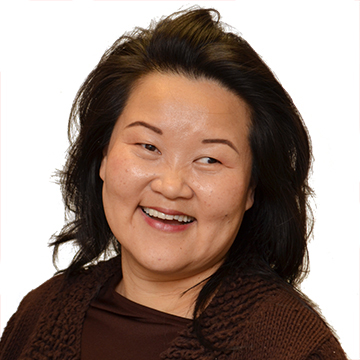 In addition we are delighted to have our local, invited speaker for the evening: Dr Jennifer Ahn-Jarvis, Research Scientist, Quadram Institute who will present on 'Food design in clinical trials: the impact of food formulation on absorption and metabolism of bioactive compounds'.
Jennifer's training as a registered nurse and food scientist has provided a broad background and a unique expertise in conducting dietary intervention trials from a perspective of a clinician and scientist. Her research is focused on optimizing food design to create food structures which enhance exposure of food bioactive components to localized and systemic targets. Moreover, she utilises various food processing strategies to improve the bioavailability of dietary food components.
Programme
17.15 Registration
17.30 Welcome
17.45 Invited speaker: Dr Jennifer Ahn-Jarvis, Research Scientist at Quadram Institute
18.15 Break
18.30 Main Lecture Live Stream: Professor Mike Gibney, University College Dublin
19.30 Networking/Refreshments
Register online
To register for the Easter Branch Reception at the Quadram Institute in Norwich please follow this link.