It is our pleasure to invite you to attend our IFST Lecture reception hosted by Scotland Branch will take place on Tuesday 2 July 2019 at SSERC, 2 Pitreavie Court, Dunfermline, KY11 8UU.
The IFST Lecture is always one of the highlights of our year. The event will be hosted in London, but the Scotland branch will be live streaming the lecture at a reception preceding a talk by our invited speaker for the evening: David Thomson, CEO of Food & Drink Federation (FDF) Scotland.
Our special guest speaker for the live streaming will be Professor Mike Gibney, University College Dublin and his talk is titled 'Ultra-processed foods: The science and the policy'.
As Professor of Food and Health at University College Dublin (UCD) and Director of the UCD Institute of Food and Health, Mike Gibney is one of Europe's leading authorities on human nutrition. With more than 350 peer reviewed papers under his belt, Mike has unsparingly shared his expertise in this field over many years during which time he has served on several high-level international advisory committees with bodies such as the World Health Organisation. His research portfolio extends across public health nutrition and molecular nutrition.
Scotland Branch Reception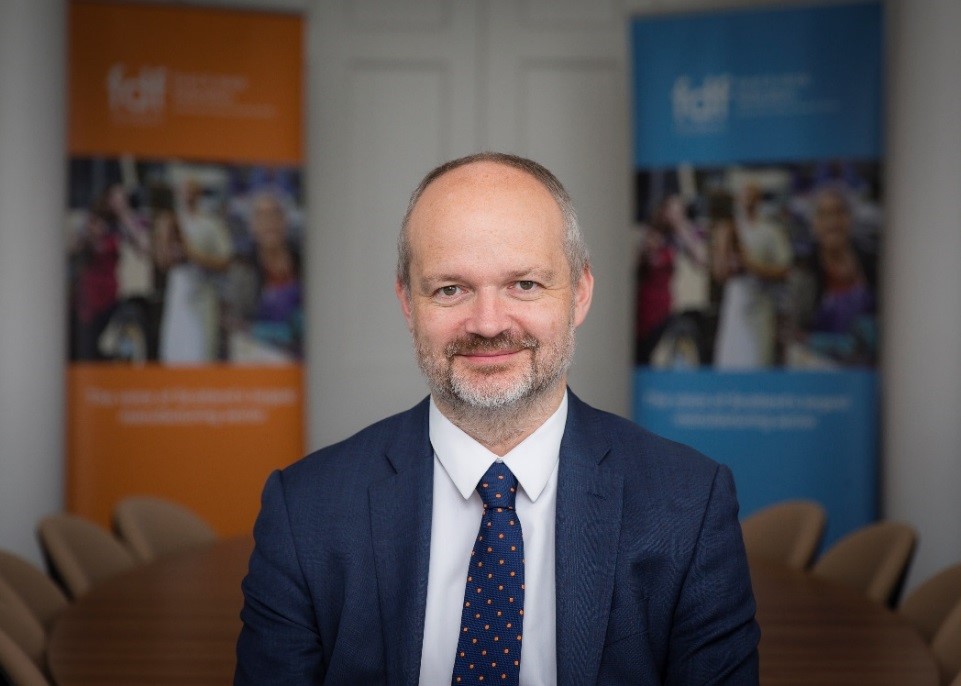 We are also delighted to have our invited speaker for the evening: David Thomson, CEO of Food & Drink Federation (FDF) Scotland who will present on 'Processing and policy – the challenges'.
David is responsible for the overall strategy and management of FDF Scotland and is part of the senior FDF management team. He liaises with government, regulators and other external organisations to identify and act on issues that impact on food and drink manufacturers. FDF Scotland works in partnership with related bodies to help contribute to the growth of the sector. David sits on Scotland Food & Drink's Partnership Board and is the innovation champion.
David previously worked at the Scottish Government, including five years as Head of Food, Drink and Rural Communities and two years as Head of Primary Care.
Programme
17:45 Registration and Teas/Coffee
18:20 Welcome
18:30 Professor Mike Gibney, University College Dublin (lecture streamed from London)
19:30 David Thomson, CEO Food & Drink Federation Scotland (invited speaker)
20:00 Networking & Drinks Reception
21:00 Finish
Register online
To register for the Scotland Branch Reception at SSERC please follow this link.