4 April at Elgar Concert Hall, University of Birmingham, Edgbaston, B15 2TT
View the full programme and book your place today
Prof. Jeff Brunstrom, School of Psychological Science, University of Bristol
Jeff Brunstrom conducted his doctoral research at the University of Birmingham (UK). In 1999 he took a lectureship at Loughborough University (UK) and in 2005 he moved to the University of Bristol (UK) where his current position is Professor of Experimental Psychology. Jeff co-leads the Nutrition and Behaviour Unit, which is based in the School of Psychological Science. Major research themes include appetite, weight control, diet, meal size, and food choice, and over the last 20 years he has published over 100 papers on these topics. In 2011 he received the Alan N. Epstein Award (Society for the Study of Ingestive Behavior) for research advancing our understanding of ingestive behaviour. For many years Jeff has acted as a consultant to the food industry and he has worked on collaborative projects focused on understanding and measuring consumer attitudes, beliefs, and behaviours.
Abstract: 'Mind over platter: what can psychology tell us about consumer behaviour?'
Scientists have long been interested in consumer behaviour. Broadly, two types of question are asked - 'what' questions tell us about actual dietary choices, about trends in consumer purchasing, and about how chronic dietary patterns can impact health and diet-related disease. By contrast, 'why' questions can tell us about mechanisms and underlying drivers of food choice. Humans and other omnivores tend to select foods that are especially rich in calories and psychologists have been well placed to understand 'why' this might be the case. This work has revealed a role for 'calorie detection' processes, but in so doing, it has also exposed opportunities to achieve successful lower-calorie product reformulations. Psychologists have also shown that dietary preferences are not governed solely by palatability – other non-affective 'dimensions' such as portion size and 'expected satiety' (anticipated post-prandial reductions in hunger) also play a critical role. Indeed, methods drawn from psychological science are now providing a richer understanding of consumer behaviour by showing how these separate drivers are integrated by consumers and how this information can be used to build predictive models of food choice. Nevertheless, basic questions remain unresolved and many are directly relevant to the collective interests of both academic and industry researchers. Greater collaboration is needed in order to develop and exploit insights from psychology to promote the sustained acceptance of new and reformulated products that can deliver meaningful changes to diet and health. 

Professor Judith Buttriss, Director General, British Nutrition Foundation
Professor Buttriss became Director General of the British Nutrition Foundation (BNF) in October 2007, having been BNF's Science Director for almost 10 years. She is an Honorary Fellow of the Nutrition Society and has longstanding links with several universities. She has over 30 years of experience in providing targeted advice on nutrition and applying science to develop nutrition policy (including several UK government initiatives focusing on nutrient profiling in relation to children's diets and healthy eating in general). She sits on a number of advisory committees considering nutrition and the food supply, and research funding. She has written numerous reviews, articles and book chapters on a wide range of diet and health topics, as diverse as health claims, plant foods and health, child nutrition, healthy ageing, and environmentally sustainable diets.
Lucinda Bruce-Gardyne, Founder, Genius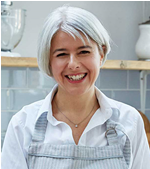 Lucinda Bruce-Gardyne is a chef and entrepreneur.  After completing her degree in Physiology she went on to train at Leith's School of Food and Wine, before honing her skills at Conran's Bibendum Restaurant. After running a catering company in London she returned to Leiths as a teacher and has written three books: The Leiths Techniques Bible, How to Cook for Food Allergies and most recently The Genius Gluten-Free Cookbook.
Lucinda's entrepreneurial breakthrough moment came when one of her sons was diagnosed as gluten intolerant and she discovered there was no tasty gluten free bread available. She resolved to develop this badly needed product herself. On the back of this ground breaking innovation, she founded Genius Foods in 2008 and launched her bread nationwide a year later. Since the first listing of Genius bread, Lucinda has overseen the creation of Britain's leading "free-from" bakery brand, revolutionising the industry and normalising the lives of millions of people who have to or choose to live on a gluten free diet. Genius now exports to Europe, Australia, and North America from its bakery in West Lothian.
Lucinda is a Non-Executive Director of The National Skills Academy for Food and Drink and the newly formed Scotland Food and Drink Innovation Board.  She has also recently become Non Exec Director of The Scale Up Institute and a dynamic social enterprise, The Larder Cook School.
 Lucinda was elected as a Fellow of the Royal Society of Edinburgh in 2017, where she sits on the Enterprise Fellowship Panel.  She is committed to supporting and encouraging the next generation of entrepreneurs and innovators, regularly speaking at schools, universities and industry events. This year, Lucinda was appointed Royal Society Entrepreneur in Residence at Edinburgh University, spending her time encouraging entrepreneurial thinking in The School of Physics and Astronomy. She was also recently nominated as one of the Maserati Top 100 Innovators and named in the top 100 Women to Watch in the annual Cranfield University Female FTSE Board Report 2018.
Abstract: Session 8: 'A gluten free - nutritionally rich creative journey' 
Since Genius launched the first fresh gluten free bread across the UK in 2009, the company has worked tirelessly to continuously improve the taste, overall quality and nutritional profile of its products. Genius has maintained its market leading position by listening to what consumers want, maintaining a pioneering approach to new ingredients and manufacturing processes and by embracing challenges presented by gluten free bakery innovation. Founder, Lucinda Bruce-Gardyne will be sharing Genius's creative journey, to optimise product quality and incorporate the ever- evolving nutritional attributes consumers expect from their staple – bread. 
  
Prof John Dupré - Philosophy of Science and Director, Centre for the Study of Life Sciences (Egenis), University of Exeter
John Dupré is Professor of the philosophy of science, University of Exeter and Director of Egenis, The Centre for the Study of Life Sciences.  He is the chair of the Nuffield Council on Bioethics working group on Genome Editing of Farm Animals. He has published extensively on many topics in the philosophy of biology. His recent work has advocated a radically processual understanding of living systems, and he is currently exploring the implications of this perspective for epistemology and methodology of science.  In a current AHRC-funded project he is working with an artist and several scientists to develop more dynamic forms of biological representation. He is a Fellow of the American Association for the Advancement of Science, President-Elect of the Philosophy of Science Association, and a Past-President of the British Society for the Philosophy of Science.
Prof. Helen Griffiths, Executive Dean, Faculty of Health & Medical Sciences, University of Surrey
Professor Helen Griffiths graduated with first class BSc (Hons) degree in Biochemistry from Bath University in 1985. She gained her PhD on "Reactive oxygen species damage in rheumatoid arthritis" from the Faculty of Medicine at Birmingham University (1989).  
She was appointed as Professor of Biomedical Sciences and Executive Dean of the Faculty of Health and Medical Sciences at the University of Surrey from December 2016. She is a member of the University Executive Board.
Prior to joining Surrey, Helen was an academic at Birmingham, Leicester and Aston Universities and was awarded a personal Chair in Biomedical Sciences in 2005. She founded the Aston Research Centre for Healthy Ageing in 2009 and was elected as a Fellow of the Royal Society of Biology in 2011. She is an Editor for Redox Biology and Free Radical Research and serves on the Editorial Board of Biogerontology. She has previously served as Secretary on the Executive Board of the Society for Free Radical Research (2008-2012), British Society for Research on Ageing and was a member of the SFRR-E Council between 2012 and 2016. She chaired a European Task force for Biomarkers of oxidative damage, in the EUROfeda programme funded under framework 6.
Helen's research is collaborative - with clinical and industrial partners. She has published over 160 peer reviewed papers and supervised 30 PhD students, pursuing an increase in understanding of the roles of nutrients in health, and age-associated inflammatory and degenerative diseases.
Abstract: Session 7b: 'Personalised nutrition for the silver economy'
Our food choices change as we age. For older adults, choices are influenced by many factors including changing taste, budget as well as whether an individual is eating alone, in company or in a supported environment.
Superimposed on food choice factors and their impact on health, are an individual's nutritional requirements that also change with age. We already understand from research, that the rate of biological ageing and age-associated health decline is influenced by the environment; health span can be manipulated experimentally by diet. An older individual's specific nutrient requirements to maintain health during ageing are different from a younger person's needs. The InCluSilver project seeks to address this challenge through helping to create innovation, products, services and systems that improve the quality of life for ageing people through exploitation of personalised nutrition approaches.
A wider food perspective is necessary for successful implementation of personalised nutrition to support healthy ageing, framed by evidence from clinical trials.  This may include technologies that enable users to monitor their nutritional and health status for the purpose of motivating dietary adherence.
Any dietary recommendations may also be fine-tuned to an individual's age, health status, genes, activity and preferences, however, a better understanding is needed of the older person's motivation.
This talk will focus on the scientific rationale for specific nutrient interventions and highlight the approach to supporting innovations through the InClusilver project.
Dr. Petra Klassen-Wigger, Head of Nutrition, Health & Wellness, Nestlé Research
Dr. Petra Klassen Wigger is heading the global Nutrition, Health and Wellness Unit at Nestlé Research in Lausanne, Switzerland. She holds a PhD in Nutrition from the University of Hohenheim, Stuttgart. After five years of research activities in Guatemala she joined Nestlé working in different functions, first at Nestlé Research and consequently in the Nestlé Nutrition Institute. During her time as  Medical & Scientific Affairs Manager at the Nestlé Nutrition Institute she strengthened the institute's contribution to the nutrition communication for healthcare professionals through peer reviewed publications, accredited e-learning and trainings.  Later on, as Scientific Advisor in the Corporate Nutrition, Health and Wellness Unit she drove the strategy to tackle undernutrition with micronutrient fortification. In her current role she is amongst others, also responsible for the strategic evolution of the company's Nutrient Profiling system and impact analyses.
Abstract: Emerging science and innovation: Impact on food consumption and dietary pattern
Socio demographic trends such as population growth, shift towards ageing populations, growing economic inequalities have a significant impact on nutrition and the food demand. Nutrition sciences are exploding in areas such as obesity or dietary interactions with the microbiome, genes or metabolism ('Omics'). We also observe a trend of increased confidence to self-define what healthy eating means, fostered by an endless number of on-line and off-line influencers. This influences the food culture in a way that food is viewed differently and sometimes even as medicine.
Increased consumer interest in healthier options represent opportunities for the food industry to reformulate products addressing the above topics. Acceleration of the development of nutrient dense products with good sensory profiles is needed to stimulate the demand. Leveraging nutritional sciences and food technology will be a key to success.
Additionally, collective efforts to educate consumers about safe and nutritious food choices are necessary, to foster healthy eating behaviors. To achieve the goal of improved diets and health, single or isolated interventions are unlikely to have a long-lasting impact. A holistic and multi-stakeholder approach is needed and can help to ensure the various aspects of a consumer's diet are considered as part of the larger health and wellness ecosystem that supports healthier diets for society.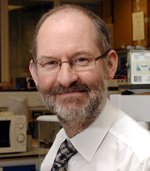 Prof. John Mathers, Director of Human Nutrition Research Centre, Newcastle University 
John Mathers is Professor of Human Nutrition and Director of the Human Nutrition Research Centre in Newcastle University. He is a past President of the Nutrition Society and former Scientific Director of the Institute for Ageing and Health, Newcastle University. John Mathers undertook undergraduate studies in Newcastle University and PhD training in Nutrition at Cambridge University. He was a post doc in Cambridge University and a Research Fellow in Edinburgh University before being appointed to Newcastle University.
John Mathers' major research interests are in understanding how eating patterns influence risks of common age-related diseases such as heart disease, diabetes, dementia and bowel cancer. He led the Food4Me intervention study which tested the usefulness of personalised interventions in improving dietary choices and health.
Key reference:
Livingstone KM et al. (2016) BMJ. 354:i4707. "FTO genotype and weight loss: systematic review and meta-analysis of 9563 individual participant data from eight randomised controlled trials."
Abstract: Genetic influences on weight loss - opportunities for personalisation?
Weight gain, and the risk of becoming obese, are influenced by genetic make-up. In the general population, >100 genetic variants are associated with measures of adiposity and, on average, variants in the FTO gene have the biggest individual effect. This raises the question "If the risk variant in FTO helps to make people fatter, does it also make it more difficult to lose weight?". Using data from 8 large weight loss studies involving about 9,500 participants, we found that carriage of the risk allele for FTO had no effect of weight loss (Livingstone et al. 2016). This lack of effect was evident for both genders, at younger and older ages and regardless of the type of intervention (diet, physical activity or drugs). Similarly, in a recent intervention study in the USA, there was no effect of variants in 3 other genes on weight loss (Gardner et al. 2018). This is good news for those wishing to lose weight since it shows that one's genes are not always one's destiny and that weight loss can be just as successful in those who carry risk alleles for increased adiposity.
Gardner CD et al. (2018) JAMA. 319(7):667-679.
Livingstone KM et al. (2016) BMJ. 354:i4707.
 
Sandrine Pigat, Head of Food & Nutrition, Creme Global
Since 2010 Sandrine Pigat has been working in Creme Global. Sandrine manages scientific projects for leaders from industry, government and academia using predictive intake models, food data science and software solutions to inform nutrition strategies, product marketing, food safety, regulatory compliance, product development and innovation. She also delivers training and expert advice in the same areas. Sandrine holds a Bachelor's degree in Ecotrophology and Master's degree in Nutritional Sciences. She has previously worked in the area of nutrition training and counselling in private as well as in clinical settings.
Abstract: How to navigate through the big data era to make informed decisions in product development, consumer health and safety
This presentation will focus on the interdisciplinarity between data science, technology and nutritional and food science. Big data and data modelling for making informed decisions for new product development, business strategy and consumer health and safety are gaining more and more importance among stakeholders from industry, governments and researchers. The sheer volume of data generated, new technologies and the expertise to gain valuable insights remain a challenge. This talk will also address some topical case studies, including on a recently published study on the impact of industry reformulation and product innovation in Irish consumers.
Prof. Lisa Methven, Sensory Science Centre, University of Reading
Lisa Methven is Professor in Food and Sensory Science at the University of Reading. She is Director of the Food Research Group and Manager of the Sensory Science Centre. Her research focuses on individual differences in sensory perception of foods and their association with liking, food choice and dietary intake. Her research group pursue three main research themes. The first is concerned with improving the palatability of foods designed to meet the nutritional needs of older people. In the second theme, the group explores genotypical and phenotypical differences in taste perception and their impact on dietary choice. The growing theme for the research group is in the arena of product reformulation, understanding and modifying perception and acceptability of foods designed to improve health.
Abstract: Developing Foods of an Ageing Population
Almost 20% of the UK population is over 65 years of age and it predictions are that our older age group will increase at a rate 5 times faster than the working age population. Unfortunately, increasing lifespan is not matched with increased years spent in good health; on average, men spend the last 16 years of life in poor health and for women this is 19 years. Many factors impact health across our lifespan, and certainly our nutritional status and physical fitness are key elements. The dynamic changes in our sensory perception and preferences over age influence to foods we eat, and physiological changes influence our conversion of foods to nutrients and our nutritional needs. Food has many roles to play in reducing the risk of malnutrition, in helping to combat frailty and cognitive decline and, of course, in enhancing our quality of life.
This paper will first explore the influence of age on sensory acuity and discuss how we can use this knowledge in developing foods for our future. Flavour perception can deteriorate with age and illness and one solution is to compensate by taste and aroma enhancement. We will deliberate in this presentation whether this is an effective strategy. Physiological changes in dentition and saliva impact texture perception and mouthfeel sensation and are further factors we will consider for product design. Finally, we will consider the development of nutritionally enhanced foods, considering in particular our protein requirements in older age, barriers to protein intake and discuss the potential for protein-fortified foods.
Professor Johnathan A. Napier DSc,  Flagship Leader, Rothamsted Research
Johnathan obtained his BSc (hons) in Agricultural Sciences from the University of Nottingham, followed by a PhD in plant biochemistry from King's College, London. He carried out post-doctoral research at the University of Cambridge, then taking up a position at Long Ashton Research Station in Bristol. His research group relocated to Rothamsted Research in 2003 where he is currently Flagship Leader. Johnathan is also an Affiliated Lecturer at the University of Cambridge and Visiting Professor at the University of Nottingham, who also awarded him a DSc in 2006. He has published over 170 peer-reviewed papers, and is the inventor on multiple patents relating to the biotechnology of lipid metabolism. He is currently running the only GM field trials in the UK, evaluating the performance of metabolically engineered oilseeds to accumulate omega-3 fish oils, as well as carrying out the first field trials of gene-edits crops.
Abstract: Session 6a: GM and gene-editing - how to distinguish the hype from reality
Gene-editing (GE) via the CRISPR-Cas-9 has the potential to transform all aspects of the life sciences, allowing for the precise alteration of DNA sequences with a degree of specificity only previously dreamed of. However, the so-called CRISPR revolution is only just dawning, and in food and agriculture, there are currently only a very limited number of examples of what can be done using this technique. In addition, the EU recently ruled that GE was a form of genetic modification (GM), placing GE under the same regulatory burden as GM and effectively blocking the use of this new technology in Europe.
In the case of GM, although this is now often presented as obsolete in the face of GE, there is still much than can be achieved by GM that is not possible by GE. This is especially the case for the introduction of foreign DNA into a host organism. I will illustrate this by describing the work we have done over the last few years on using GM to produce plants that are capable of synthesising omega-3 fish oils. Such a trait could not be generated by GE, only by GM.
I will consider the future of European plant research using gene-editing techniques, which now fall under the burden of GM regulation, and how this will likely impede translation and innovation of publicly-funded basic research. I will also highlight the continued importance of active communication and dialogue on all aspects of plant genetic modification, and the role researchers should play in obtaining societal consent. 
Judith Robinson, Head of Health, Product Division, Tesco
Judith Robinson has been Head of Health for the Product Division at Tesco since 2016. Judith has worked with Category teams to deliver food and drink reformulation programmes as well as developing initiatives to help customers and colleagues to lead healthier lives, including the launch of online dietary and lifestyle filters with Spoon Guru. She serves on the Health and Wellness Steering Committee of the Consumer Goods Forum and is the co-chair of an industry wide UK initiative, Collaboration for Healthier Lives, that launches in several retailers in Lambeth and Southwark in March 2019. As a trained pharmacist, Judith's career started in Boots the Chemists before joining Tesco in 1996 where she held various management positions in the Healthcare category. In 1998, Judith opened the first Tesco Opticians and was responsible for sales and marketing of the 240 stores across 10 countries until 2015.  
Dr. Maria Traka, Deputy Head of Food Databanks National Capability, Quadram Institute
FDNC is responsible for curating and managing current data on the composition of foods eaten in the UK. As well as providing the nutritional information for food labelling, these data underpin research into the links between diet and health at the Quadram Institute and across the UK and Europe, whilst helping to inform policy to promote a healthy lifestyle. FDNC supports science in multidisciplinary research projects related to the use of food composition data, dietary assessment tools, and, together with QIB scientists, the links with the microbiome. Maria has a long track record in using nutritional systems biology to understand the molecular mechanisms of disease prevention by complex diets. Her work brings together established nutritional health biomarkers and whole-genome techniques to maximise our comprehension of the effect of diet and translate it to population benefit.
Abstract: 

Session 5: 'Personalised nutrition and gut microbiome: opportunities and challenges'

Healthy eating advice has been around for some time with moderate success. In particular, campaigns to bring the message out to the public have had some success in making people aware of basic and generalised recommendations to sustain a healthy eating (Eat Well, Change4Life) and more needs to be done. However, this is clearly not directly translating to change in behaviours and adopting a healthier lifestyle for a big part of the population. One of the reasons for this could be attributed to the dissociation people have with generic healthy eating advice.

Personalised nutrition aims to address this barrier by tailoring the nutritional recommendations to each individual, in order to empower them to make meaningful changes that will benefit them directly. In order to achieve that, however, there needs to be a significant effort in developing evidence-based recommendations and understanding the different factors that contribute to an individual's response to different foods. Latest research shows that this is dependent not just on the types of meals a person is ingesting but also on their genetic makeup, their lifestyle, and crucially their gut microbiome composition. Microbiota resident in our gut are not only responsible for metabolising part of our food but they are also themselves affected by the composition of our diet, with differences evident in the microbiome between populations with 'westernised' vs 'hunter-gatherer' diets. Collectively, the microbiome can shape an individual's response to different meals and harnessing that information has the potential to refine and deliver truly personalised nutrition approaches. 

 
Dr Rob Winwood, Vice Chair of CRN UK & Manager Nutrition Science and Advocacy (EMEA), DSM Nutritional Products
Rob Winwood PhD, CSci FIFST is a member of DSM's global Nutritional Science and Advocacy group based in Kaiseraugst, Switzerland.
Rob has held a series of senior technical and business development positions in various global food ingredient companies including Martek Biosciences, Archer Daniels Midland (ADM), Kelco International and Tunnel Avebe Starches.
Rob has been the scientific vice-chair of CRN UK since 2017. He is a specialist in lipid nutrition, micronutrient nutrition and fermentation. He is a long-standing member of the scientific committee of GOEDomega3 &  Arbeitskreiss Omega 3. He also serves on the nutrition committee of EUFIC and the Vitafoods Conference Executive Advisory Board.
He has authored numerous scientific publications and has been an invited speaker at many conferences around the globe. He has also made appearances on UK and Chinese national radio and television.
Abstract: Session 9: 'New technologies to improve the micronutrient status of targeted populations' 
Whilst government-led nutrition policies throughout Europe have meant that diseases directly related to extreme micronutrient deficiency are largely a thing of the past, it is increasingly being recognised that the optimum intake of many micronutrients is not being achieved, increasing the risk and early onset of many non-communicable diseases.
The "one size fits all approach" of nutrient intake survey has major limitations. An individual's micronutrient needs will depend on their genotype. Hence, it is important to be able to have "easy to perform" analysis of specific nutrients in blood and other tissues to determine the "invivo" status.
Further, as micronutrients make an important contribution an individual's health and well-being, the use of sophisticated, wearable, activity measurement devices can provide detailed, individual-specific information about specific nutrient interventions.
As an example, the lecture will examine the "Macuwell" project. A new initiative in Germany between optometrists and industry where equipment is supplied to measure the macular pigment optical density (MPOD) of patients. Low MPOD levels reduce visual acuity and in the long term, leads to the increased risk of sight loss due to age-related macular degeneration. However, a simple, targeted intervention of a supplement containing the relevant carotenoid pigments: lutein and zeaxanthin, can be supplied to the patient by the optometrist and the resulting increase in MPOD measured until it is at an acceptable level.