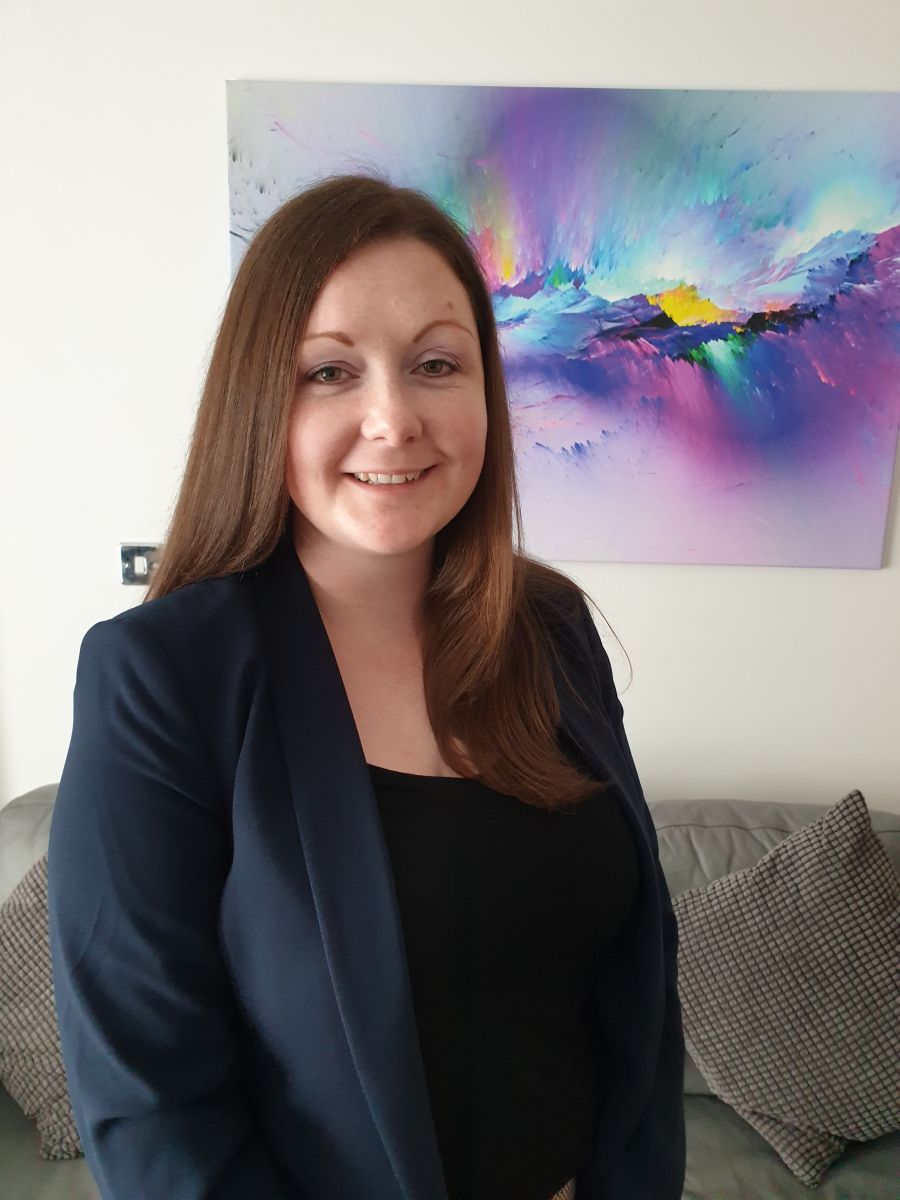 Sterling Crew Chair of the IFST Food Safety SIG speaks with Haley Ward-Ivan of the Food Standards Agency's National Food Crime Unit.
Can you tell us about your career Hayley?
My career in the food industry all started when I was doing my A-levels, with my first part-time job as a Shift Runner at Domino's. From this position, I learnt a lot about the foodservice sector. That's where my love for the food industry started.
I continued to work in the foodservice sector full time in various management roles for the next 10 years, growing in confidence and experience. At 28, I decided to return to full-time education and began a degree in Environmental Health at Cardiff Metropolitan University. I joined the Food Standards Agency's National Food Crime Unit (NFCU) as a Prevention Officer in 2019.
What prompted your interest in joining the NFCU?
I share a strong belief with the FSA and the NFCU that consumers have the right to buy and eat food that they can trust. I have spent most of my career working in the food industry and the chance to be in a role where I would be in a position to help protect that industry was very appealing.
I saw joining the NFCU as a great opportunity to contribute towards protecting consumers and to protect those working in the food industry from being exploited by criminals. I was also keen to work with knowledgeable and experienced colleagues and to grow in both a personal and professional capacity.
Can you talk about the origins of the NFCU?
The NFCU was established in 2015 following a review of the 2013 horse meat incident. We are tasked with protecting consumers and the food industry from food crime within food supply chains.
The unit was originally an intelligence function, building a picture of the risks and nature of food crime, disseminating this intelligence to partners. Since 2018, the unit has been building its capability and capacity to deliver a full investigation and enforcement response to food crime.
Our Control Strategy for 2020-21 outlines our current priorities and the actions we are taking to prevent food crime. This involves deterring and disrupting criminals operating in the food sector and working with partners to bring offenders to justice.
A priority for the NFCU is to better understand the vulnerabilities within the foodservice sector, the scale of food criminality and how we can work together with industry and partners to reduce risks and to disrupt offending.
What is your role?
I work within the NFCU's Prevention team. We aim to reduce the likelihood and impact of food crime. As a Prevention Officer, my role involves working on tailored initiatives to disrupt both suspected and potential offenders from committing food crime. This is to reduce the risk of businesses becoming victims of fraud and food crime.
I work closely with food businesses of all sizes to raise awareness of their own vulnerabilities to food crime and set out what they can do to protect themselves. It is an extremely interesting and rewarding role and I learn something new every day.
What are some of the contributions you have made to fighting food crime?
Since joining the NFCU I have had the chance to contribute to a number of initiatives to fight food crime. I have connected with businesses across the food industry to talk about food crime, the impact it can have and what to do to minimise the risks. I also raise awareness of current trends through our industry newsletter.
I've recently supported the development of a food fraud resilience self-assessment tool which will soon be available on the FSA website. This is to help businesses determine their risk to food fraud and get actions in place to develop their counter-fraud strategy. It will help them to assess what mitigation measures they have currently and give advice on further steps they can take to protect themselves.
Is there a link between food safety and food fraud in your view?
At times food fraud can have devastating consequences. For instance, replacing almond powder with cheaper peanut powder and not declaring it on the label could result in a serious allergic reaction and even death for those with a serious peanut allergy.
Waste diversion, where food which has been deemed unfit for human consumption ends up back in the food chain can pose a serious risk to consumer health. Misrepresentation of use-by dates, illegal slaughter and illegal processing can also pose a food safety risk.
Although not all cases of food fraud have an associated food safety risk, it does not mean that it is a victimless crime. Even in cases where there is no threat to consumer safety, fraud can have a negative impact on brand reputation, consumer confidence and the UK food industry as a whole.
What has been the impact of the COVID-19 pandemic on food fraud?
We recognise that there could be a potential increase in criminal opportunities arising from COVID-19 due to disruptions to food chains and changes to supply and demand.
We are continuing to work with local authorities, law enforcement partners and across industry to identify the opportunities being exploited by criminals and take action to address them.
Why did you become a member of the IFST?
The IFST is a great organisation that is committed to supporting those working in the food industry. There is so much offered to members to help them in their current roles and to grow and develop professionally.
For me, a big draw was the chance to meet other members from a range of backgrounds and disciplines. The wealth of knowledge and experience that members have is incredible.
You recently joined the IFST food safety SIG why was that?
In addition to the group covering all areas directly related to food safety, it also covers food fraud prevention. The group provides an incredible opportunity to engage with some of the UK's leading food safety experts and to gain a better understanding of the issues that the food industry is facing. It also provides the opportunity to raise any relevant issues we are seeing within the NFCU.
How do you see your career developing as a new professional?
I am very much enjoying my current role. With the development of the food fraud resilience self-assessment tool, it is an exciting time for my team. We have a number of long-term projects which I am looking forward to seeing through. I feel that I can make a real contribution to the fight against food crime. However my career develops, I know that I want to remain working in the food industry.
How can incidents of food crime be reported to the National Food Crime Unit?
There are a number of ways that people can report concerns to us. This can be through the Food Crime Confidential Hotline, via email or through the online Confidential Reporter.