Sterling Crew, Chair of the IFST's Food Safety Group talks to Andy Kerridge ahead of the first ever World Food Safety Day on 7 June 2019. Andy provides food safety & technology expertise to the food industry through his company, Wyvern Food Solutions Ltd,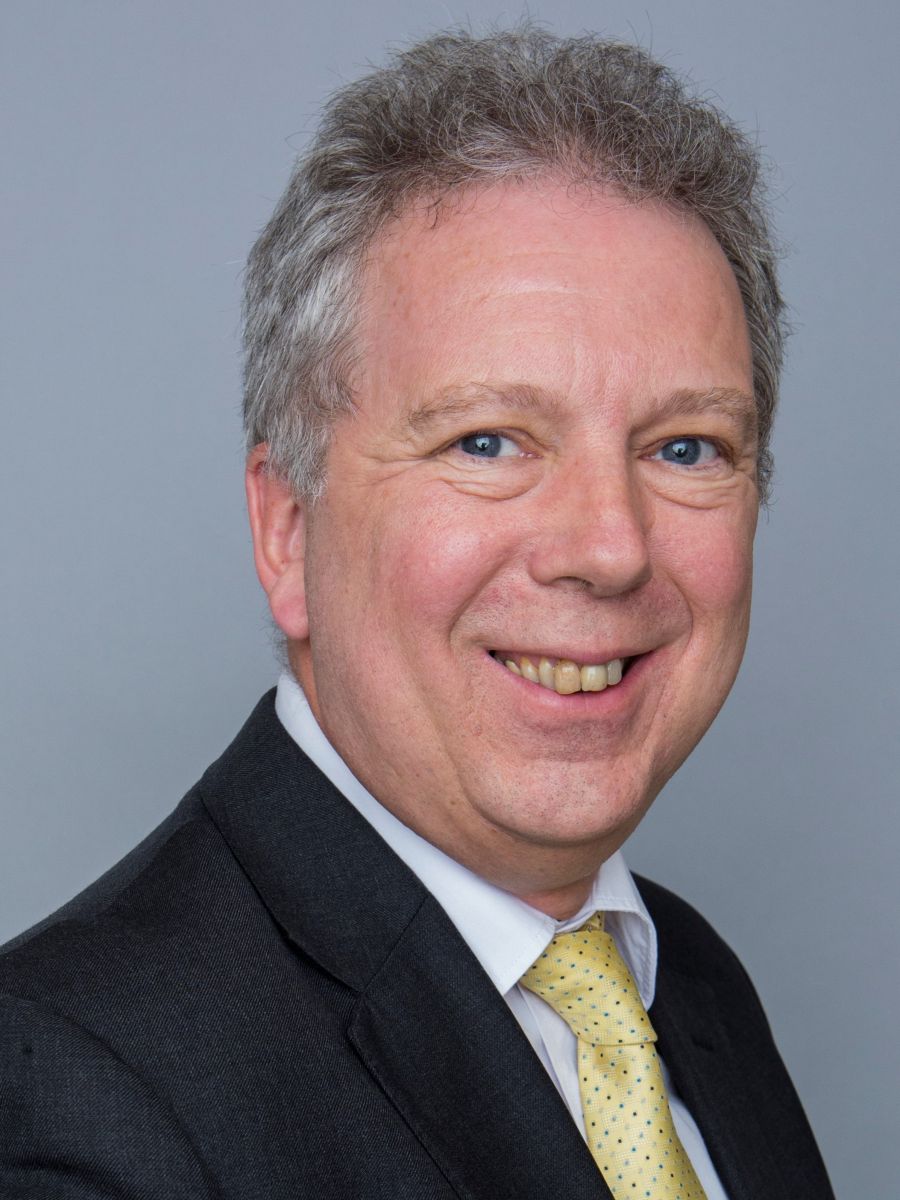 based in East Midlands. He has over 30 years of experience in manufacture and foodservice, together with work in developing markets.
Andy has worked with a wide range of clients from small to the very large and the work he does ranges from troubleshooting to auditing and the interim work as well as keeping an eye on technological changes such as Digital Ledgers and Artificial Intelligence, which are coming along quickly.
Q. Hi Andy so we are approaching the World Food Safety Day. What do you think is the biggest challenge ahead of us in the UK?
Brexit undoubtedly - because it is disruption and where there is disruption, there is opportunity, not always of a positive nature. Reduced funding for key central activities such as enforcement and analysis is concerning when our needs for such are actually increasing, not just in terms of numbers, but the complexity of the nefarious activities and the analyses needed to detect them.
Q. How do you think we are going to meet this challenge?
Food companies need to take even greater care over what they are buying and from whom. It demands a more connected and co-ordinated approach. To do this we need to move swiftly away from paper systems. The complexity of the supply chain even for small companies is too great for paper-based systems to be able to spot trends and anomalies and to enable rapid identification and escalation of problems. Too much time is spent doing non-value added tasks associated with paper-based systems.
Q. There has been a lot of talk about food safety culture. IFST Food Safety Group has an upcoming session on the topic on 6 June. What is your take on it?
Firstly, I am going to it. 30+ years' experience does not mean I should not learn more, I learn every day.
Secondly, we have a long way to go. Doing the right thing is hard and may involve overturning a lifetime of unknowingly doing things the wrong way. We forget sometimes that for this to work, we are asking people to change their way of doing things all the time, not just when at work. Humans cannot run two programs simultaneously, no matter how good at multi-tasking they think they are. The way they behave at work is the way they behave at home and vice versa.
Q. Can you give an example from your working life where you have driven a positive food safety culture?
Getting the owner of the factory to follow the same practices as is required for everyone else. The few times that the owner actually came into the production area meant he was not posing a significant risk, but the perception from the staff and the impact on staff training and behaviour was very negative and that had to be stopped.
Q. You have a lot of experience of the meat industry. What are the food safety issues ahead of us?
That's a tricky question. There are concerns across the board from carcinogens from process contaminants to the effect of meat per se on bowel cancer. On the microbiological front, I am interested in the possibilities offered by Whole Genome Sequencing and what impact that will have on outbreak (present AND past) investigations and what that means for the food industry. I am concerned about the reduced level of awareness of farming practices and that raw meat is increasingly being treated as almost sterile – with the potential for a move to or at least an expectation of zero tolerance for pathogens. A reduction of pathogen levels is a good thing, but what concerns me is what is driving it and the consequences of that reduced knowledge on the food industry as a whole.
Q. Food allergens continue to dominate the news. We have seen a number of public recalls and some tragic cases of illness and even death. Some have blamed "inadequate" labelling. What is your view?
People are often blinded by the complexity of cross-contact when they should be focussing on the actual ingredients. The deaths so far have all involved ingredients, let's get that bit sorted first. Having the correct information available on what goes into a product is a fundamental and if that information cannot be provided because it is "too complex" or whatever excuse then no-one should be eating that food, never mind allergy sufferers.
Q. You are well known as an expert in Blockchain. It has been said that it is a solution looking for a problem. Others describe it as a panacea for all our supply chain ills. How would you describe the potential benefits?
Let's take the word "Blockchain" out of the conversation – it is the enabling technology, not the user interface. Many reading this are happy to drive an automatic car or take a flight without understanding the technology being used. What we need to get to is digitisation of the information (as already mentioned), then the means to make sure the information is accurate and correct to start with, and then make sure it stays that way, and is appropriately visible. Blockchain has the ability to do the last two bits – but we need digitised and verified information to put into the Blockchain.
Q. Do you have a food safety tip for members who are just starting their career?
IFST has a lot to offer to young professionals, especially when you consider that the role of the food safety professional can be a lonely one. Knowing that if you have concerns, you are not alone, is great. There is a community/network out there who you can speak with to cross-check what is going on.
Thank you for your insight Andy.