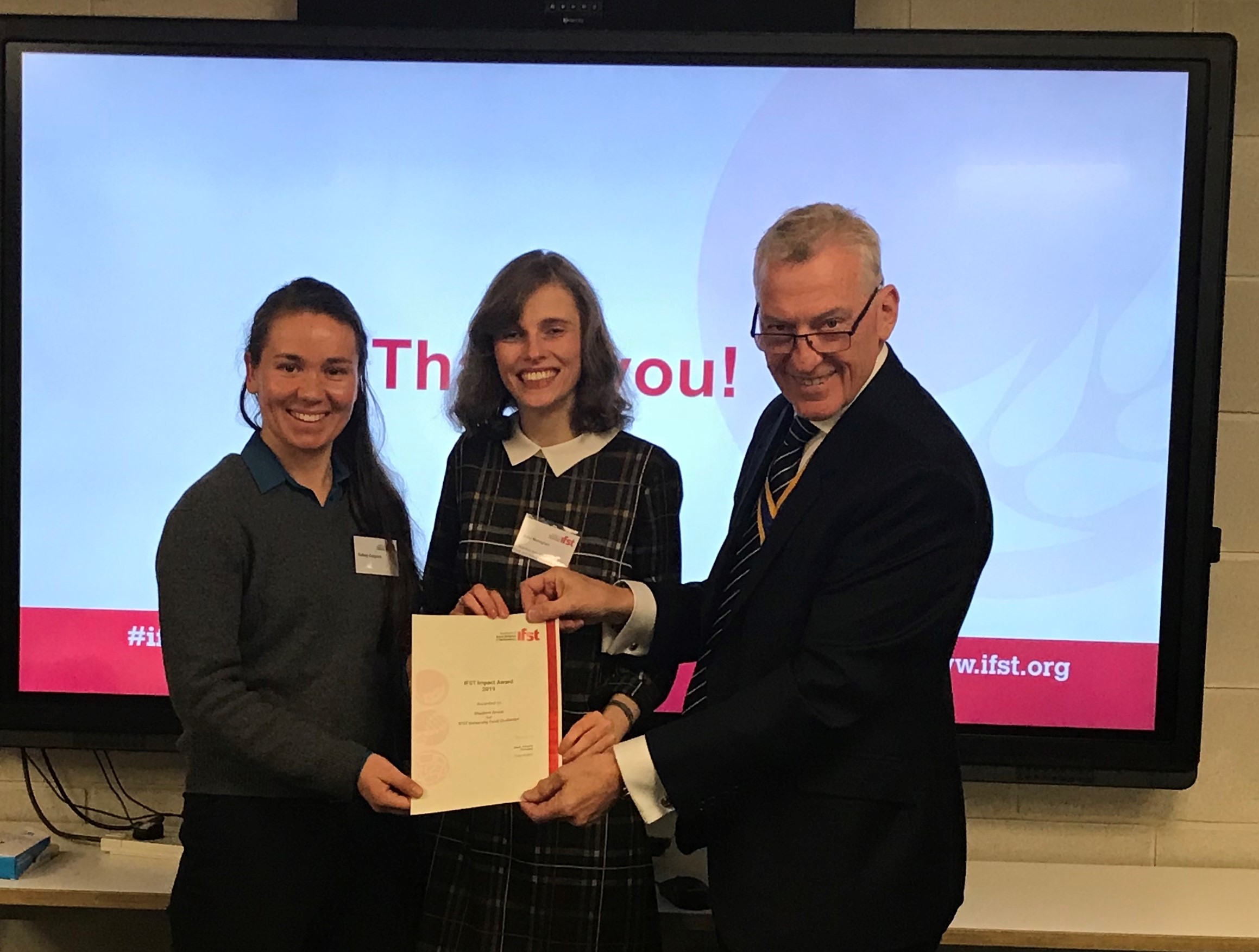 Congratulations to the IFST Student Group on winning the Impact Award 2019 for their first ever IFST University Food Challenge which took place on 27 February 2019.
The Impact Award was introduced in 2017 to showcase an activity or innovation that was undertaken by IFST volunteers that was sustainable and scalable as well as linked to IFST strategic goals.
The Student Group's submission impressed the judges for the innovation. Inspired by the popular quiz series, they hosted the event which saw teams of undergraduate students compete in a food science trivia contest to be crowned 2019 Challenge champions. It covered a wide variety of food-related topics including food safety, food regulation, food manufacture, nutrition and sensory science.