No matter what you will be celebrating this winter, IFST wishes you season's greetings for the holidays and a very happy new year!
2021 has been another year of challenges for us all, and as ever, the public has relied on our members to provide safe, nutritious and innovative food products. As a membership body, we wanted to provide something different and entertaining for the holiday season for our members and anyone involved in the food science and technology community. So, we've put together an advent calendar full of surprises.
To continue the festivities, please share our advent calendar on your social platforms along with the hashtag #IFSTholidayseason Best wishes, Jon Poole and the IFST Executive Team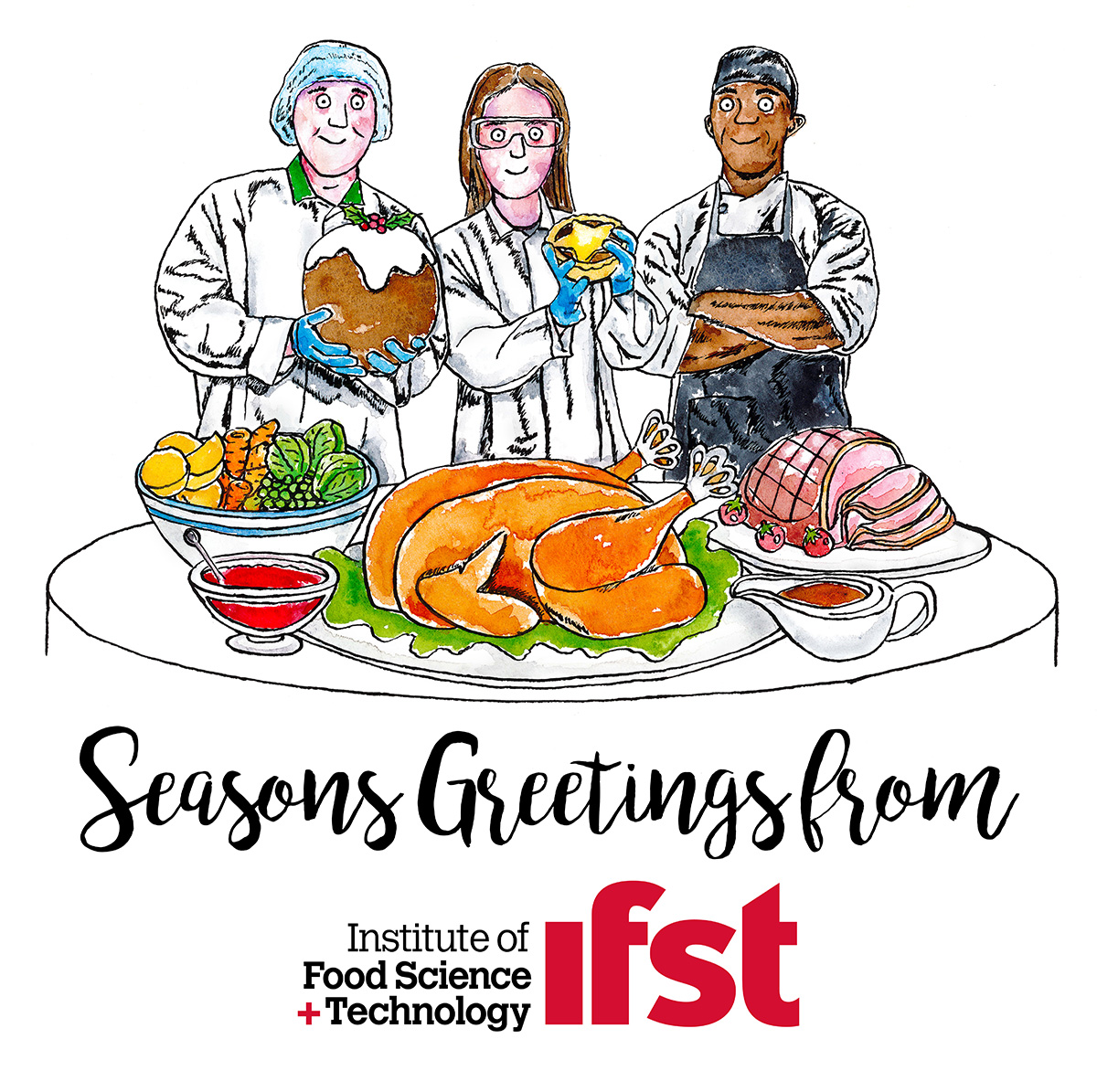 We will be closing the office over the Christmas period. Therefore, the IFST Office will be closed from 25 December 2021 till 3 January 2022. We will be back in the office on 4 January 2022 and will respond to all of your enquiries.