The Northern Ireland Branch organises a number of technical visits and holds meetings/joint meetings that allow topical discussion throughout the year.
Meet the Northern Ireland Branch Committee
MISSION
The Northern Ireland Branch aims to support the professional development of our members throughout their education and careers.
MESSAGE FROM THE CHAIR
Agri-food in Northern Ireland is a dynamic and exciting sector that is of considerable strategic and economic importance to the region. IFST locally plays an important role in supporting the professional development of our members. We run a number of initiatives each year that enable members to keep updated on topical issues and to network with other professionals. These initiatives include holding scientific meetings, organising joint events with other societies and supporting students through focused events and competitions.
DOMINIC DARBY (CHAIR)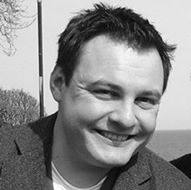 Dominic was elected as Chairman in November 2016 and is currently Owner and Director of Titanic Consulting, specialising in Innovation and Food Science project-based consulting with a particular focus in the retail arena.  He has a BSc Food Science (Queen's University Belfast) and an MSc Agri-Food Business Development (University of Ulster).  Dominic has held previous positions in The Queally Group (Group Business Development Manager), The Culinary Food Group (Head of Sales and Business Development), Finnebrogue (Business Development Manager) and as Food Technologist with Marks and Spencer.  He is a Member of the Institute of Food Technologists and a Fellow of IFST.  Dominic champions food science and technology at a local level through organising a programme of events for members and the wider industry.

DR DAVID MCCLEERY (PAST CHAIR) 
Dr David McCleery has a professional background in science, communication and public administration and has held a number of leadership roles in the Agri-food sector across the island of Ireland.  David is currently Head of Bacteriology for the Agri-Food and Biosciences Institute and is responsible for the delivery of an integrated programme of statutory, diagnostic and R&D work on the major bacterial pathogens of animal and public health significance.  David previously held the positions of Northern Ireland Contact Point (Agri-food) for Horizon 2020 where he supported local businesses, research and innovation organisations in developing applications for EU funding and also Chief Specialist Microbiologist with safefood where he was responsible for developing interventions to promote food safety and to protect public health throughout the island of Ireland. David has also served on the Northern Ireland Food Advisory Committee.  David is particularly interested in seeing sound, credible science being fully exploited to improve the lives of citizens.
DR MAUREEN EDMONDSON (IMMEDIATE PAST PRESIDENT OF IFST)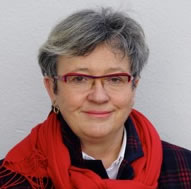 Maureen is a food scientist by training and experience.  She studied at Queen's University of Belfast gaining her doctorate in food bacteriology.  She is a Fellow of IFST, a Chartered Scientist and Visiting Professor at Ulster University. Maureen worked 20 years for Mars Incorporated where she was responsible for International Scientific Affairs.  Maureen served six years as a Board Member for the Food Standards Agency and Chair of the Northern Ireland Food Advisory Committee. She is a Trustee of FareShare, Chair of the Patient and Client Council and of the Northern Ireland Advisory Committee of Ofcom - the UK communications regulator.  Passionate about character in leadership, she led Trinity Forum in Europe and now chairs The Renaissance Forum.  She is married to Doug, a barrister, and lives in Northern Ireland.
PROFESSOR MARGARET PATTERSON (PAST PRESIDENT OF IFST)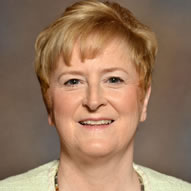 Margaret has a BSc in Food Science, a Masters degree in Organisation and Management and a PhD in Food Microbiology.  She is a Principal Scientific Officer and Project Leader at the Agri-Food and Biosciences Institute (AFBI), based in Belfast and is also an Honorary Reader in the School of Biological Sciences at Queen's University, Belfast, UK.  Margaret leads a research team responsible for microbiological aspects of novel food processing technologies.  In particular, she has been involved in research on high pressure processing of foods and food irradiation.  She also manages the 35 litre commercial high pressure processing facility based at AFBI.  She has acted as an External Consultant on Food Safety for the International Atomic Energy Agency, the World Health Organisation and the Food and Agricultural Organisation.  She was president of the Society for Applied Microbiology in 2005-2008.
DR MARIA MULHERN (COMMUNICATIONS OFFICER)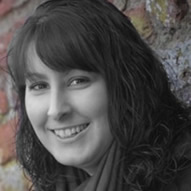 Maria is a Lecturer in Food Science at Ulster University's School of Biomedical Sciences and Northern Ireland Centre for Food and Health (NICHE).  Maria has a BSc in Biomedical Sciences, a Diploma in Professional Practice in Pathology, Associate Fellowship of the Higher Education Authority and a PhD in Nutrition.  Maria is involved in teaching undergraduate and postgraduate food, nutrition and dietetics programmes on-campus and through distance learning.  Her research interests include: Vitamin D in health & disease; Risk-benefits of fish consumption during pregnancy on neurodevelopment; Nutritional toxicology; Sensory Science.  Maria co-ordinates the communications and publicity for the IFSI NI Branch to promote the excellent activities and events organised throughout the year.  She is also the Ulster University contact for IFST involved in promoting the organisation to current students to support their future careers in food.
DR RUTH PRICE (NI REPRESENTATIVE FOR UK MEMBERS ASSEMBLY)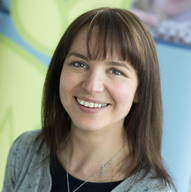 Ruth is a Nutritionist / Food Scientist currently working as the Human Intervention Studies Manager in the Northern Ireland Centre of Food and Health (NICHE).  Ruth has a BSc in Food Science and Technology, a Diploma in Industrial Studies, Associate Fellowship of the Higher Education Authority and a PhD in Nutrition.  Her main research interests include wholegrains and health, and food choice and obesity, and she has extensive experience in designing and conducting human intervention trials, dietary nutritional assessment and in working with food companies in food product development.  Ruth's role on the IFST committee is as the N.Ireland representative for the UK Members Assembly.
MICHAEL BELL (IFST VICE PRESIDENT)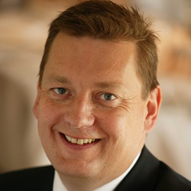 Michael has over thirty two years' experience in the food industry and has been the Executive Director of NI Food and Drink Association Ltd (NIFDA) for over 20 years.  He previously worked in Northern Ireland and Malta for twelve 
years working closely with major retailers and was a member of the Board of Ormeau Bakery.  He has a primary honours Degree in Food Science and is a Fellow of the Institute of Food Science and Technology (FIFST) and a Chartered (Food) Scientist (CSci).  Michael holds a diploma in Company Direction from the Institute of Directors and a Leaders in Industry programme Food and Drink Manufacturing sector award from Queens University Belfast.  He is Chairman (Designate) of the Northern Ireland Agricultural Research and Development Council and a member of Safefood Advisory Committee.  Michael is a member of the Northern Ireland Food and Feed Advisory panel for the Food Standards Agency Northern Ireland; a board member of Agri-Quest - the Food Innovation Competence Centre and an elected Trustee of the Northern Ireland Assembly and Business Trust.  In his spare time he enjoys sailing, hill walking, good food and drink.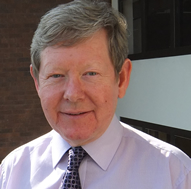 MICHAEL WALKER
Michael is an interpretative scientist and expert witness who is also comfortable in strategy and policy.  Michael is also a member of the IFST Science Committee and is a former Chair of the NI branch.
DR ANNE RICHMOND
Anne has a BSc (Hons) Biology (University of Dundee) and a PhD in Sustainable Livestock Production Systems (QUB).  Anne joined Moy Park as an Agriculture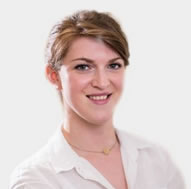 Analyst in September 2014.  She had previously been working as a researcher in sustainable beef production systems at the Agri-Food and Biosciences Institute (AFBI) after completing her PhD in 2013.  During her PhD, Anne completed an Institute of Food Science and Technology fellowship at the Parliamentary Office of Science and Technology (POST).  During this fellowship she was responsible for producing a POSTnote (briefing paper) on 'Livestock Super Farms' and advising Peers and MP's.  Prior to starting her PhD, Anne worked as an Assistant Scientific Officer at AFBI, conducting research in pigs and poultry.
ANNA MONAGHAN (STUDENT REPRESENTATIVE)

Anna is a 2nd year student of BSc Hons Food Quality, Safety & Nutrition at Queen's University Belfast (QUB).  She has founded and is currently president of QUB's 1st Food Science/Nutrition Society, 'QUBFoodies'.  At present she is enjoying learning all the various aspects of Food Science and taking every opportunity to gain as much experience as possible such as work with The Centre for Public Health and Institute of Global Food Security; experience she hopes to build upon next year as a Nutrition Intern with GlaxoSmithKline. 
Upcoming events 
COMING SOON
Past events
Northern Ireland – Young Professionals networking event

Student Launchpad

Science at Stormont - October 2017
Morning briefing & panel discussion at European Federation of Animal Science (EAAP) Conference - 1st September 2016,  An interactive session on animal nutrition including talks on: Integrity in meat supply chains (Peter Kennedy, M&S Agriculture Manager), Nutritional benefits of animal products (Dr Ruth Price, Ulster University), Poultry food safety and campylobacter (Nicolae Corcioniski, AFBI) and Sustainable animal supply chains (Michael McWhinney, Head of NPD, Dunbia).  EAAP 2016
IFST Northern Ireland branch respond to Consultation on draft Northern Ireland Innovation Strategy 2013-2025
NI First Student LaunchPad - 11 November 2015
CPD, Competitions & Awards
CONGRATULATIONS MICHAEL
We are delighted to announce that our very own Michael Walker was awarded an Honorary Fellowship Award recently.  Congratulations Michael, a well deserved honour.  Read more here.
IFST NORTHERN IRELAND BRANCH STUDENT COMPETITION
IFST's Northern Ireland Branch hosted another successful Young Scientist Competition on 1 June 2017.
Nor Haji Mohd Manan from Queens University Belfast, studying Food Quality, Safety & Nutrition won the competition with her presentation on "Assessing anti-diabetic potential of medicinal plants".
Susanne Taggart, from CAFRE and studying Food Technology came a close second for her presentation "An invesitgaiton in to the substitution of sucrose with allulose in sponge cakes".
IFST CPD APPROVED SHORT COURSES IN FOOD REGULATORY AFFAIRS ARE NOW AVAILABLE FROM ULSTER UNIVERSITY
The courses are designed to deliver professionally focussed and contemporary training for those who are working in the food sector and wish to develop their career further or to update their knowledge in the food regulatory affairs.  The courses cover a broad range of topics from the food law and food regulation within the EU, EU-member states and the US, the principles and practice of the EU trade policy, food labelling, the EU approach to food quality, nutrition and health claims for foods, as well as the EU food law for various classes of foods (foods of plant origin; processed foods; milk and dairy products; eggs and egg products), animal feeds and contact materials. The courses are provided entirely online.  For more information
Get involved
If you would like more information about how to get involved please contact info@ifst.org - we meet up to 6 times a year and are looking for new members in Northern Ireland within academia and industry - so please do come and take part!
Northern Ireland Branch Forum 
If you live in Northern Ireland, you are able to join our Branch Forum which we launched mid-January. It's proved to be a success in disseminating informaiton so far!!
Please note: This is a Members ONLY forum and you need to be logged in to acces it.