The Scotland Branch organises a number of technical visits and holds meetings that allow topical discussion throughout the year.
Meet the Scotland Branch Committee
Chair: Ruth Birt
Vice Chair:
Secretary: Jonathan Wilkin
Minutes Secretary:  Phylis Brown
Treasurer: Kelvin Thompson
Other members:  Rachel Mirfattahi, Joyce Hamilton, Carol Donnelly, Brian Wood, Christine Fraser, Janice Taylor, Costas Stathopoulos
ABOUT THE COMMITTEE
The Scotland Branch has a rather small but active committee.They collaborate on a number of events with other stakeholders, like SFDF to ensure outreach where possible. Their main aim is to promote IFST through outreach. They tend to focus on events where students/careers are topical.
RUTH BIRT (CHAIR)

Ruth graduated from the University of Strathclyde in 1982 with a BSc in Food Science; it was during this time that she became a student member of IFST. Following a career with a strong focus on dealing with the many regulatory aspects affecting dietetic foods in different markets across the world, Ruth completed a Masters in Food Law from Demontfort University in 2000. This coincided with her setting up her consultancy company offering regulatory advice to blue chip companies on all aspects of regulatory affairs affecting the specialist food and nutrition industry. Ruth has been active on the IFST Scottish Branch Committee for many years, and currently holds the position of Chair. As well as being active in the food industry in a professional capacity, in her spare time, Ruth enjoys eating and cooking good food, travelling in Italy and walking her little dog.
KELVIN THOMSON (TREASURER)

Kelvin studied Chemistry/Analytical Chemistry before joining Distillers Co Ltd. as a Scientist involved in analysis of Whisky, Gin and Spirit brands at their Group Central Laboratory in Clackmannanshire. Later he moved into Sensory and Stability Testing of New Products including Cream Liqueurs, Wine Coolers and early variants of Flavoured Alcoholic Beverages (FAB's).  He was then appointed to Section Manager – Audits for United Distillers conducting assessments of main UK production facilities against Quality, Food Safety and Environmental legislation and standards.
Kelvin then moved on and took up a role as Project Manager at Diageo, for rollout of Smirnoff Ice manufacturing to a range of UK, European & International locations as demand outstripped supply. He spent 9 months working in the USA and Canada supporting Diageo North America to introduce the brand in the US as a 'Malt Beverage'.  Then as Technical Manager, Diageo International Supply he had responsibility for Smirmoff Ice and other FAB's at 15 wholly owned, joint venture and contract operations. Kelvin then became the Operational Manager for Improve Ltd. in Scotland working on Workforce Development, Training and Qualifications for the Food & Drink industry. As part of this role he helped bring about step change in the number of Modern Apprenticeships being undertaken in the Food & Drink sector through discussions with Scottish Government and Skills Development Scotland.  In addition he latterly was the Technical Manager for Ambient Food packaging company supplying a range of Retail Customers with bespoke gift products for Seasonal Ranges, as part of this role it was his responsibility for managing compliance with Customer Codes of Practice and Specifications.
Now self-employed consultant and trainer working for Food & Drink businesses, trade organisations and training providers covering a range of Technical Subjects including H&S, Food Safety, HACCP, Continuous Improvement and Quality. Kelvin is an Assessor for Scottish Vocational Qualifications (SVQ's) at Level 2 and 3 in Food & Drink Operations at a number of Food & Drink businesses in Perthshire, Fife, South Lanarkshire and Ayrshire.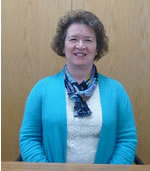 PHYLLIS BROWN (MINUTES SECRETARY)
Phyllis has a M.Sc. in Food Bioscience from Caledonian University, Glasgow. Phyllis is now an R&D Scientist at R-Biopharm Rhone in Glasgow and this company develops and manufactures diagnostic kits for testing food and feed for mycotoxins and vitamins. Outside of work Phyllis is interested in photography and is a member of her local camera club and, as expected, enjoys eating out and trying new restaurants!
PROF COSTAS STATHOLPOULOS
Costas has more than 15 year's postdoctoral research experience in the field of Food Science and Technology. His PhD in Food Science was on the effect of heat on the functionality of proteins, while he has extensive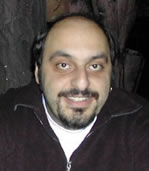 expertise in rheology and texture of foodstuff. His post-doc with BBSRC was on proteomics, while he has a strong history of research student supervision. Costas has long experience in teaching in Food degrees, having received a number of teaching awards;  at various times he has been in charge of design and delivery of several courses, including Plant Food Products, Cereal Science and Technology,  Animal Food Products, Food Processing and Quality Assurance and more. Costas is a Fellow of IFST and has worked in a variety of research projects in areas including: cereal science, dairy science, postharvest, and food waste utilisation. His research is often funded and supported by industry, and he has more than 50 peer reviewed publications in the last five years. He is currently co-supervising five PhD students.
Costas has worked in research organisations and Universities in six countries, and is currently Professor of Food Science and Technology, and the Head of Food and Drink Division in Abertay University. He is regularly in organising committees for scientific conferences in the field, and has presented findings of his research in more than 30 international conferences.
BILL CROSSON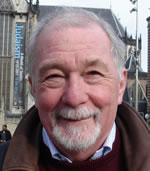 Bill is a former Vice President of IFST and former Scottish Branch Chairman.  He is a Food Scientist with a background in the meat industry, mainly in applications and product development but also in Sales and Marketing in the UK and Europe.  Based in Central Scotland he has spent the last 12 years as an independent consultant, mentor and auditor for both BRC and SALSA in a varied selection of food operations.  He is a Fellow of IFST and Member of REHIS.  Training in Food Hygiene, Food Safety and HACCP principles has been a continued activity but he now claims to be retired.  His wife might disagree with this as he retains a few clients "Just for the fun of it!".  Judging entries for occasional meat products competitions run by SFMTA is one of the bits of fun he gets these days. 
He maintains an interest in Food related matters and is particularly interested in encouraging new entrants to careers in the Food Industry.  Bill serves on the IFST Accreditation Panel for Food related courses in the UK.
CHRISTINE FRASER

Christine qualified in Food Science and Technology at the Scottish Agricultural College, and then completed a Teaching Qualification at Jordanhill. She also holds a REHIS Diploma in Meat Inspection. Initially, she worked as a food technologist with Christian Salvesen and subsequently developed customised training courses for meat production, food manufacturing and major retail companies. She was employed at Dundee College for many years as a lecturer and training and development executive, promoting and delivering Royal Environmental Health Institute Scotland (REHIS) courses to candidates from food manufacturing, catering, retail, care sector, NHS and school meals. A secondment to the then Food Standard Agency Scotland in Aberdeen to support the development of a CookSafe training programme suitable for food businesses, resulted in contributing to an edition of the CookSafe manual for ethnic minorities.
She supported REHIS in developing innovative courses, including the Elementary Food and Health and Control of infection courses.  Christine specialises in flexible and e-learning development and developed the pilot course of the REHIS Intermediate Food Hygiene Certificate by e-Learning and the Diploma in Advanced Food Hygiene by Flexi-Learning. 
Christine became a member of REHIS in 1986 by examination and was honoured with a Fellowship of REHIS in November 2009 in recognition of her outstanding and distinctive service to the Institute. She has since served on the Council for REHIS and. Is currently a member of the membership, education and training committee and the SQA working group.
Other memberships include: Scottish Parliamentary Cross Party Working Group on Food, Fellowship of the Royal Society of Public Health and Institute of Food Science and Technology member.
DR BRIAN J B WOOD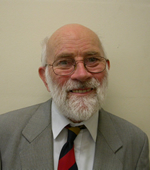 Brian originally graduated in Malting, Brewing and Applied Biochemistry, University of Birmingham in 1956.  Although not very aware of it at the time he came to realize that the degree included a significant amount of food science and technology.  A Ph.D. in the same Department, investigated maltose metabolism in brewery infections caused by certain lactic acid bacteria (LAB).  Although this had no effect on the brewing industry it is still cited in explaining how the sourdough bread fermentation works.  Studies on mushroom tyrosinase kinetics at the University of California at Davis were followed by Antarctic research on life in shallow ponds on Ross Island.  Six years at Unilever's Colworth House Research Laboratories concentrated on lipids in algae, but offered insights into such matters as food tasting and resident bacterial flora on the human skin.  Joining the Applied Microbiology Department at Strathclyde University in Glasgow consolidated his interests in lactic acid bacteria in foods and resulted in first developing an interest in soy sauce and other Oriental food fermentations and eventually setting up a soy sauce brewery in Cumbernauld, later taken over by Nestle.  An invitation to be a member of the editorial team for the IFST's International Journal of Food Science and Technology also resulted in his becoming a Fellow of the Institute.  In a busy "retirement" he continues to edit books on food microbiology and bacteria with connections to food, and every couple of years goes to Thailand to teach in universities there and assist with links to food companies.  He also serves on the Committee of IFST Scotland and takes a special interest in their participation in the annual Science and the Parliament event in Edinburgh and represents them at other events as the opportunity offers itself.
RACHEL MIRFATTAHI
Rachel is currently working for Scotland Food & Drinks Skills Academy as a Business & Skills Development Consultant. Her main role is working alongside food & drink manufacturers to understand their training and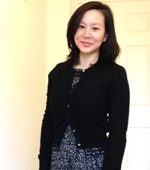 skills needs and to find suitable workforce training, vocational study, and skills upgrades designed to increase productivity, innovation, profitability and growth.
Rachel is a graduate from Reading University in Food Science and worked for several years as a Food Technologist working in Development before directing her knowledge of the industry to specification/recipe management/ compliance software testing and training delivery.
Outside of work she is enjoys country walks, cooking and visiting art galleries and exhibitions.
DR JONATHAN WILKIN (NON MINUTES SECRETARY)
Jonathan is the secretary for IFST Scottish Committee and has a PhD in food chemistry from Cardiff Metropolitan University; he now is the Senior Food Technologist and Lecturer at Abertay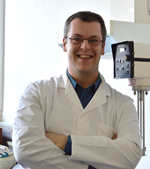 University in Dundee. Jonathan's main role is New Product Development and Consumer Studies where he teaches it within the courses and co runs Food Innovation @ Abertay, the industrial facing part of the Food and Drink Division. Jonathan has worked with over 50 companies on industrially relevant projects (from Technical problems to new product creation).  Outside of work he's a keen explorer in the world of new foods, he bakes for his local Roller Derby team (Dundee Roller Girls), an avid science fiction (star wars) and fantasy novel fan and enjoys a good few lengths in the swimming pool.
DR JANICE TAYLOR
Janice is a lecturer in microbiology and food science at Glasgow Caledonian University (GCU), she is also the deputy technical manager of the UKAS accredited Food Testing laboratory at GCU. After completing her PhD in molecular microbiology in 2005, investigating properties of emetic toxin producing Bacillus cereus, a common foodborne pathogen; she continued her career in research.  Successive post-doctoral research fellowships with the British Heart Foundation, Heart Research UK, and Alzheimer's UK  developing an expert knowledge of the role of cholesterol trafficking proteins in cholesterol efflux pathways both in cardiovascular disease and in the pathology of Alzheimer's. In 2013 Janice accepted a role within the food team at GCU, she is now programme lead for both MSc and BSc Food Bioscience courses. She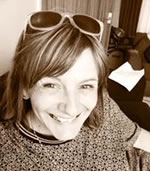 is a fellow of the Higher Education Academy (HEA) and of the Institute of Food Science & Technology (IFST), currently serving as a committee member in the Scottish branch of the IFST. Janice is accredited by the Royal Environmental Health Institute for Scotland (REHIS) to deliver courses in Food Safety and Hazard Analysis Critical Control Points (HACCP). As placement officer for Food Bioscience, she maintains close links with industrial partners and has been involved in the university gaining membership of Scottish Food and Drink. While her main areas of expertise are food microbiology and food safety, she has a keen interest in nutritional analysis and has recently under gone training at Leatherhead UK, in the new European Union regulations for food labelling. Janice is a busy mum of four sons however in her spare time enjoys practising yoga, cycling and live music.
Upcoming events 
We have a meet the committee meeting coming up soon, so please watch this space!
Past events
SCIENCE AND THE PARLIAMENT - 15 DECEMBER 2017
Charlotte Kay - 4th Year Student, Food and Consumer Science BSc, Abertay University
Innovation, science and the economy are three inextricably intertwined concepts that are of huge importance to Scotland and the UK. Scotland alone plays host to many a science discovery and invention, some of which in turn have led to fundamental changes to society. And so, when IFST discovered that the theme for the 17thScience and the Parliament event was to discuss these three important concepts within Scotland's capital city, the opportunity to attend was too good to miss.
The event, which is held in Edinburgh's Dynamic Earth, next to the Scottish Government at Holyrood, has been an annual event running since 2000 and is organised by the Royal Society of Chemistry. It is designed to bring the Scottish Parliament and Government, and the Scottish science and engineering community closer together to meet, discuss and share issues of concern within the scientific fields. Previous themes include "Science and the general election" and "STEM education". With the economic challenges that face the UK and Scotland post Brexit, it is essential that the science and engineering infrastructure is maintained and enhanced, and so there is no better time than the present to work towards this goal. The science base within Scotland is wonderful; 77% of its work has been ranked as outstanding and this needs to be recognised for its economic benefit. The panel discussions between leaders in science and MSPs all placed huge emphasis on the need for researchers and businesses to collaborate for the continued development of innovation within Scotland. It was mentioned that implementing an industry strategy that allows for free flow of movement for information and people could well lead to a strong correlation between both parties. And that by thinking locally and working well as a nation, we can then start to focus on the wider, global environment. However, many a question regarding why innovation and business has been unsuccessful in the past remain unanswered. Some speakers suggested that better education, training, funding for research councils, transparency and access to intellectual property alongside research and business collaboration could well be the multi-pronged approach needed for economic success.
Although there was a lot of talk regarding innovation within industrial and technological sciences, the food and drink industry was not forgotten – it is the UK's largest manufacturing and export category after-all. The presence of IFST at this event further emphasised our aim to promote the advancement and application of food science and technology. We were able to advertise this industry as one which has already adopted a collaborative approach between academia, business, education, research or Government Departments and Agencies; and that the development and sharing of knowledge that underlies food science and its technologies is not a novel idea, but something that is well facilitated.
As a student representative for IFST, being offered the opportunity to attend this event has opened my eyes to the true challenge that we, as a nation, face in the not so distant future. But it has not left me feeling uncertain about the industry that I wish to go in to, rather it has given me encouragement that action for change is happening. I strongly believe that Scotland and the food and drink industry can be leaders in sustainable economic growth both UK and abroad, and events such as this one need to be a common occurrence that are accessible to all and attended by many.
SCOTTISH YOUNG SCIENTIST OF THEY YEAR - 11 APRIL 2017
Dr Jonathan Wilkin – IFST Scotland Branch Secretary and Lecturer at Abertay University
The 2nd Scottish Young Food Scientist of the Year 2017 kicked off at Glasgow Caledonian University on Tuesday 11 April.  Three university student groups were present, Glasgow Caledonian University Strathclyde University and Abertay University, and with both Undergraduates and Postgraduates competing to win their category (and bragging rights for the forthcoming year!). 
The competition was opened by Bill Crosson, IFST Committee and was followed by presentations from each of the six undergraduate students on topics from reducing salt concentration baked products, the effects of thermosonication on mushroom polyphenyloxidase (PPO) inactivation, the use of anthocyanins of C.ternatea flower on starch digestion, nutritional comparisons between protein bars (milk and insect proteins), determining Viraemic incidence of hepatitis E virus in pigs, and finally nutritional evaluations of microwave ready meals.  These excellent presentations from the students from Year 3 and 4 of their respected programmes, gave the audience an insight into what work was being carried out by the students. However there can be only one winner and IFST Scottish Branch were pleased to announce that Aimee Dale (Abertay University) (mushrooms) was the winner for the Undergraduate Prize.  Judges commented on how she made the topic engaging and easy to understand, with clear and concise information which was presented well, they added the use of a mini quiz at the end really helped the transfer of knowledge.
Then it was the turn of the postgraduate presentations; four students presented their work on; Near Infrared Hyperspectral Imaging for detection of nut traces in foods, the application of sensory and consumer science to help inform decision making in potato breeding programmes, the influence of lipids on the resistant starch content of rice and finally the drying of Scottish seaweeds for the new product development process.  Again these were an excellent insight into what the students investigating as part of their studies.  A postgraduate prize was then awarded to Marilin Reisner, Glasgow Caledonian University.  Judges noted that Marilin presented her work in a concise and audience friendly manner explaining well the complex science behind her work.
The event closed with a food and drink reception at which students and key industrial contacts networked and discussed the various projects that they were working on.
Special thanks are extended to all of the judges, Moira Stalker (Food and Drink Federation Scotland), Bill Crosson (IFST Committee) and Phyllis Brown (R-Biopharm Rhone Ltd) for giving up of their time and for supporting our next generation of Food Scientists.  Also a thank you to Janice Taylor at Glasgow Caledonian for hosting the event, Erin Taylor and the IFST Head Office for organising the event and finally a special thank you to R-Biopharm Rhone Ltd. for providing the student prizes. 
All in all it was an enjoyable and worthwhile event showcasing the cream of the crop of food scientists of the future.
FOOD AND DRINK REFORMULATION FOR HEALTH - 9 FEBRUARY 2017
On 9 February two members of the Scotland Branch, Brian Wood and Bill Crosson attended an evnet co-hosted by Food and Drink Federation Scotland and Interface
David Thomson of FDF Scotland opened the proceedings and introduced the day's events.
Professor David Hughes of Imperial College London led the day's discussion and introduced the speakers with his own individual comments making an excellent contribution to what was a thoroughly enjoyable and interesting event covering a wide range of topics and viewpoints on a subject of increasing importance to us all.  Howell Davies of Interface gave an overview of the subject and Professor Hughes gave us a look into the future by stressing the need for understanding of where we need to go.  Dr Emilie Combet from the University of Glasgow discussed the different aspects of Nutritional Quality of Foodstuffs then Andrew Matheson of the University of Edinburgh introduced current thinking on textural modification of foodstuffs and the role of Organogels, their structures, composition and stability.  Martin Ruck from Macphie of Glenbervie outlined their approach to Sugar reduction in Bakery goods and gave an insight into market trends and decision drivers then Dr Matthew Wilcox of Newcastle University outlined current increasing interest in Alginates and their potential for improving dietary health.  As an introduction to lunch, Paul Smith, the executive chef at BT Murrayfield, described the buffet lunch he had prepared and the thinking behind his construction of the menu and the driving factors in catering. 
A networking session followed lunch and was followed by the afternoon session of presentations.
Dr Athina Tziboula-Clarke from the University of Abertay gave a fine description of the way bread making can be modified by the introduction of Faba bean flour and the contribution it can make then Karen Knowles of Bon Accord Soft Drinks described their approach to reducing the sugar content in their range of products aimed at the sector of the market typified by adults who may prefer a less sweet option.  Dr Karen Scott of the University of Aberdeen described the role of fibre in the diet and the way it is treated and dealt with in the gut, giving a different perspective on the way we relate to our food.  Finally Jane Shandley, the founder of iQ Chocolates gave her interesting perspective on the way speciality products can be introduced to the market and the barriers she had to face.
Professor David Hughes summarised the meeting and brought it to a close.  All in all it was one of these meetings that was a pleasure to be part of.  All of the presentations were excellent and the speakers can be complemented for their fine efforts.  Opportunities for networking in the breaks were well used and the lively discussion evident throughout the day was clear evidence that all of the contributions were well received.  A thoroughly well run event with first class speakers, a well planned programme and excellent venue and organisation.
Written by Bill Crosson
SCIENCE AND THE PARLIAMENT 2016 
On 9 November 2016, a group of IFST members from the Scotland Branch - Brian Wood, Christine Fraser (Food Training Scotland) and Jon Wilkin (Abertay University), along with Andrew Gardner (IFST's Operation Director) - attended the 16th annual Science and the Parliament event organised by the Royal Society of Chemistry, on behalf of, and in cooperation with, the Scottish science and engineering community to foster close relations with the Scottish Parliament and Government.
The main focus of the event was on school education; however the effects on progression to Further and Higher Education were also considered.
The day began with an introduction from Professor Sally Brown (Chair of the Royal Society of Edinburgh), a welcome from Ken Macintosh MSP (Presiding Officer, Scottish Parliament) and an opening speech from Professor Sir John Holman (President of the Royal Society of Chemistry).
Professor Shelia Rowan (Chief Scientific Officer) addressed the attendees and spoke about the changes in policy within the STEM subjects and curriculums within primary and secondary education. We were given an update on the STEMEC report and then a heated debate about Teacher Recruitment and Retention took place.
The afternoon sessions focused on topics such as Interdisciplinary Learning; Colleges, Universities and Work; Gender and STEM; and Building Professional Capital. The lack of resources and courses in Scotland related to Food Technology was also discussed and the panel noted that the issue was not well known within Scottish and Westminster Governments.
We were then addressed by John Swinney MSP (Cabinet Secretary for Education and Skills) who shared his views of increasing innovation within industry and commented that this could only be considered by increasing STEM activities. After his speech, we were treated to a debate of Industrial Skills Requirements, and the prize giving of various societies, which was presented by Shirley-Anne Somerville MSP (Minister for Further Education, Higher Education and Science).
Overall, Science in Parliament 2016 was well organised event full of interesting debate and networking. It was a real pleasure to represent IFST at the local and national level and to be amongst other well-represented Societies and Institutes is something we as a group are very happy to participate in. We would like to showcase our institution at the next event and would look towards our members within Scotland to champion this in the future.  Please contact your Scottish Branch for further information.
Dr Jonathan Wilkin, Food Innovation @ Abertay
Scotland Branch Forum 
If you live in Scotland, you are able to join our Branch Forum which we launched mid-January. It has proved to be a success in disseminating informaiton so far!!
Please note: This is a Members ONLY forum and you need to be logged in to access it.