Printer-friendly version
The Midlands Branch organises a number of technical visits and hold meetings/joint meetings that allow topical discussion throughout the year. 
Here's your opportunity to find out more about the members involved in the Eastern Branch Committee
VICKY COLLETT (CHAIR)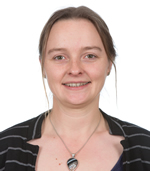 I've worked for PepsiCo for 4.5 years and am currently consulted into a joint venture between Unilever and Pepsi. I am Global Quality Manager for Lipton Ice Tea products, this is an exciting role where I get to cover everything "supply chain" through from product concept, quality improvement projects with our bottlers to working directly with our customers. The JV manufactures and distributes Lipton Ice Tea in 69 different countries, so I'm lucky enough to travel with my work.
I've worked in the food and beverage industry for 17 years, starting in microbiology and working my way into Quality. I'm a fellow of the IFST and a chartered scientist.
I joined the IFST initially to promote CPD in my team and for myself, encouraging two of the first RSiTechs to go for and obtain their accreditation. Joining the Midlands branch was a great introduction to the wide diversity of roles, companies and people we have working in Food Science in the region. I've met some fantastic people, enjoyed the breadth of events we've put on and am incredibly proud of the way the branch has grown. I love attending the yearly Student Launch Pad at Campden Bri, getting to meet the future talent of the Food science and technology industry.
I am a "Midlander" through and through, raised in Herefordshire and currently living in Warwickshire, when not working I can normally be found on a horse, dog walking or starting some overly ambitious DIY project.  
ANDY KERRIDGE (SECRETARY)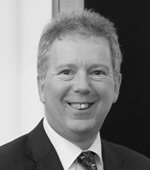 I am a consultant and owner/director of Wyvern Food Solutions Ltd.  I have over 30 years' experience in food technology/quality & safety management in a wide range of food & non-food products.  The focus of my work is helping food companies (predominantly manufacturing or food-service) develop themselves & their products to meet customer demands of quality, safety & consistency.  My clients range from global blue chip, down to the small in SME.  My work is mostly in the UK, but I also have clients in mainland Europe and the Middle East.
Although originally from York, and perpetually a Yorkshireman, I have lived close to  Leicester for about 20  years.  Whilst the transport links in the Midlands are great and I can reach events anywhere in the UK, it is fantastic to have a local branch and be able to have meetings and events which are convenient for the local food professionals.
OTHER COMMITTEE MEMBERS
Ash Stretton, Carol Phillips, Andrew Kendrick, Daniel Amund, James Huscroft, Kaushik Venkatakrishnan, Lauren Rogers, Alice Jones, Kasia Niedzwiedzka, Mandy Lloyd, Saskia Hofman, Ruth Dolby, Robin Leaper, Anne Taylor, Susan Arkley, Tracey Hollowood, John Knox, Suzanne Davies, Andy Seager, John Searle, Rachel Ward, Molly Carpenter, Judith Wayte
Upcoming Events in the Region
Upcoming Events for your Diary
14 Sep 2017:             Midlands Branch Committee Meet, Harper Adams
25 or 26 Oct 2017:     Mixology at UCB, Birmingham 
Nov 2017:                  Lab Visit; Eurofins, Wolverhampton
Jan 2018:                  Midlands Branch Committee Meet,
Feb 2018:                  "What will the food industry look like in 2050?"  The Quad, Derby
MAY 2017 IFST MIDLANDS YOUNG SCIENTIST COMPETITION 
Puff pastry, insects, tofu, no alcohol beer, mulled wine, Chapattis, Salt, freeze drying, digestion and the potential of colours to solve obesity issues.  This diverse selection covers the fantastic presentations delivered by the Midlands Branch IFST Young Scientist Competition Finalists.  Hosted by Coventry University, with Undergraduate and Post Graduate finalists from Harper Adams, Coventry University, University College Birmingham, University of East Anglia and University of Nottingham, this was a hotly contested final.  The judging panel represented a cross-section of the food and drink industry with experience in a variety of roles in manufacture, retail and food service.  They had a difficult time whittling the entries down to just one winner in each category.   
Undergraduate Winner – Jessica Giovanni, inspired not only the judging panel, but also took the audience award with her presentation on the potential for colour in foods to be used as a solution for the obesity.
Postgraduate Winner – Imogen Ramsey tackled the challenge of how to improve the sensory qualities of no and low alcohol beer.
Both winners receive £200, IFST & SCI membership and a tour of the Eurofins Wolverhampton facility., All other finalists receive £25 and IFST membership.
Additionally a thank you to our sponsors who without them these types of events cannot occur: Coventry University, SCI and Eurofins.  
JULY 2017 ORNUA CHEESE FACTORY VISIT
14 members were hosted by the Ornua factory in Leek.  After an introductory talk giving background on the company and what the Leek site does, we were taken to view the portioning, slicing, grating and packing lines.  This was followed by a cheese grading talk and tasting, where we were able to learn what a grader is looking for and understand the texture and lfavour profiles sought for in cheeses as diverse as Wensleydale, Red Leicester and Extra Mature Cheddar.   The tour and grading generated many questions and discussion.  Thanks to Ornua, and John Knox for setting this up.
What we are doing for students
YOUNG SCIENTIST COMPETITION - 9 May 2017
The Young Scientist Competition offers undergraduate/postgraduate students and those one-year after graduation based in the UK the opportunity to present their current/recently completed food-related projects in front of their peers and to a panel of food professionals. Entrants are required to submit an abstract of no more than 150 words on their subject area.
See the write up from the 2017 competition here
ECOTROPHELIA
What is Ecotrophelia ?   
ECOTROPHELIA UK is the national competition for the creation of eco-innovative food products.  The winning UK team goes on to represent the UK at the European final and in 2016 went on to secure the bronze award.  The competition is organised jointly by the Institute of Food Science & Technology and Campden BRI. 
The competition is open to teams of students registered at a university or other establishment of scientific/technical higher education.  Ideally teams should be made up of between 4 and 6 students, but may have a minimum of 2 and a maximum of 10.  Only students who are 35 years or under on the day of the UK competition are eligible. 
Please see IFST website here for details on how to register and a list of the 2017 UK finalists, and the the winning entry "Yasai Caulirice Sushi" from University of Reading will be going forward to the European Finals to be held at Food Matters Live in London in November
If you would like more information about how to get involved with your local Branch, please contact Andy Kerridge