Printer-friendly version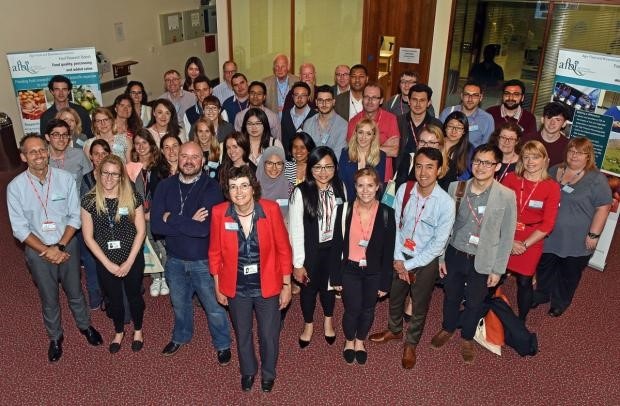 The annual Nursten Postgraduate Flavour Symposium was held on 29-30th June 2017 at the Agri-Food and Biosciences Institute (AFBI) in Belfast, in memory of the late Prof Harry Nursten. Around 50 delegates attended, including those from AFBI, the Universities of Reading and Nottingham, University College Dublin, and University College Cork and Teagasc. 
During the two day event, 21 student presentations and four early stage career presentations were delivered. As always the standard of presentations were high, and a diverse range of topics were divided across four sessions; Flavour Formation, Applications and Methods, Aroma and Flavour Perception, Flavour /Aroma Release, and Factors affecting Flavour.
Delegates had the opportunity to participate in a fantastic workshop focusing on orange flavour, delivered by Magdelena Baczewska & Brian Surgenor from TREATT. Dr Dave Baines (Baines Food Consultancy Ltd) delivered a fascinating and informative presentation on The Health Benefits of Indian Curry, and Dr Avinash Kant (Pepsico) gave a great insight into A Flavour Scientists Journey in Industry. 
However, it certainly wasn't all work and no play as delegates got to let their hair down during the brewery tour and beer tasting session at Hilden Brewery, before settling down to a delicious three course meal at the end of day one.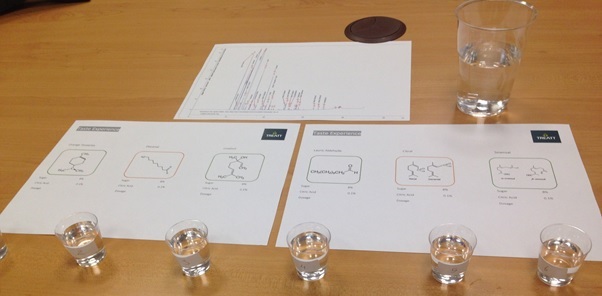 After a packed second day the conference closed with an award ceremony, during which I was delighted to be awarded the best overall presentation (Nursten Trophy and prize, sponsored by Society of        Chemistry in Industry, SCI) for my talk titled 'Measuring phantom taste and temperature related responses across thermal tasters and thermal non-tasters'. Thermal taster status describes an unusual taste phenotype where some individuals, termed  thermal tasters, perceive 'phantom tastes' when no chemical tastant is present, and the tongue is simply warmed or cooled. For the first time, this novel research demonstrates cortical activation occurs in the primary gustatory cortex at the time point  when thermal tasters report perceiving phantom tastes, suggesting phantom taste is a 'real' phenomenon.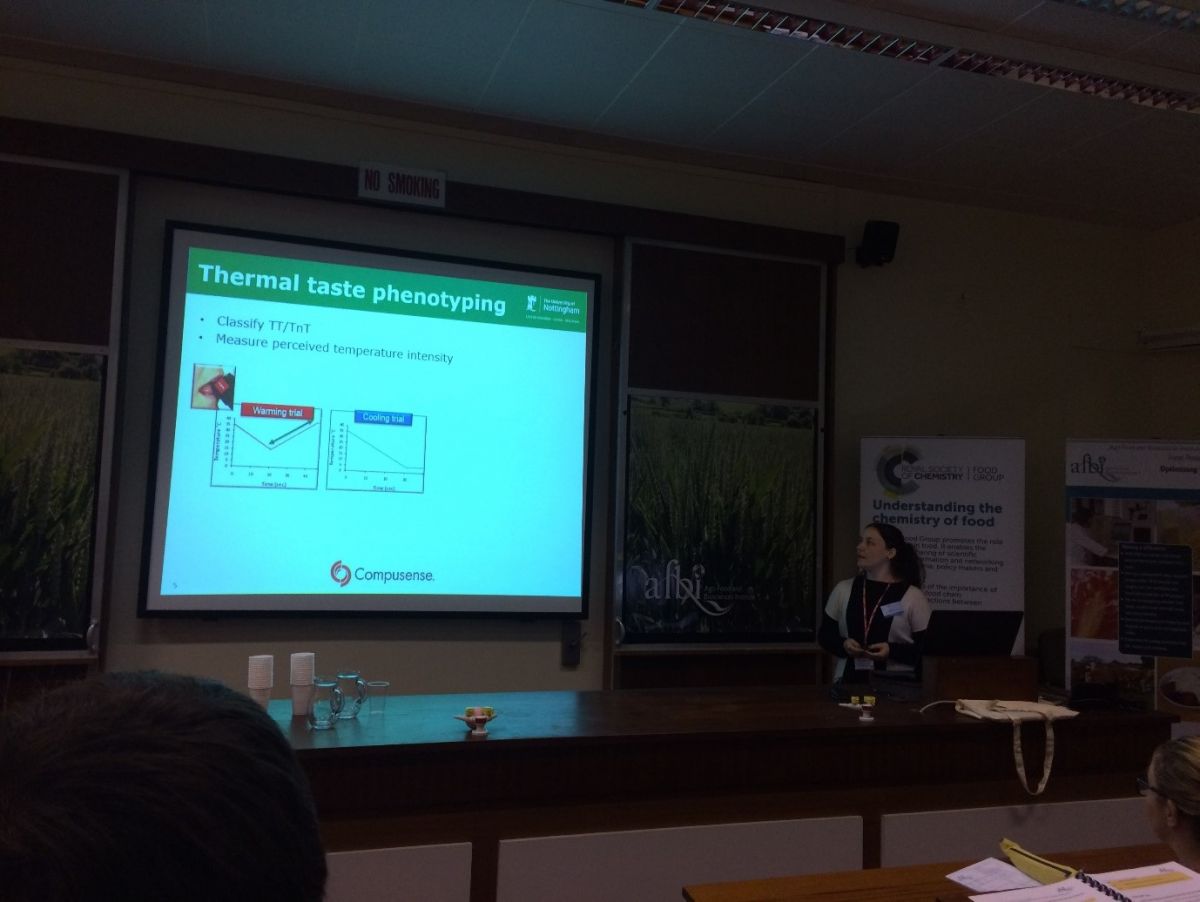 A number of other awards were also presented to; Stephanie Bull (University of Reading) best presentation on flavour chemistry (Royal Society of Chemistry, RSC), Imogen Ramsey (University of Nottingham) best presentation for industry application (SCI), Irene Chong (AFBI and University College Cork) most popular presentation (Institute of Food Science and Technology Sensory Science Group), Marit Nijman (University of Nottingham) best first year presentation (AFBI), and special commendation prizes (RSC) were awarded to Tiffany Lau, (University of Reading), Vasiliki Gkarane (University College Dublin), Paula Conroy (University College Cork), and Nurfarhana MohdNor (University of Reading). 
It was a great experience, so thank you to AFBI for hosting it, Janeen McKinnie-Hill for her hard work with the organisation. We look forward to hosting the 6th Nursten Postgraduate Flavour Symposium at the University of Nottingham in 2018.
 Martha Skinner, PhD student (University of Nottingham)
Email: stxmask@nottingham.ac.uk
LinkedIn: https://www.linkedin.com/in/martha-skinner-b103b436/