To celebrate World Food Safety Day 2020, which inspires actions to help prevent, detect and manage foodborne risks, contribute to food security, human health, economic prosperity, agriculture, market access and sustainable development, Sterling Crew (Chair, IFST Food Safety Group) talks to key members of the group, about their roles and experiences. 'Food safety, everyone's business'.
Sterling Crew, Chair of IFST's Food Safety Group talks to Damian Hankin in conjunction with the second World Food Safety Day (7 June 2020).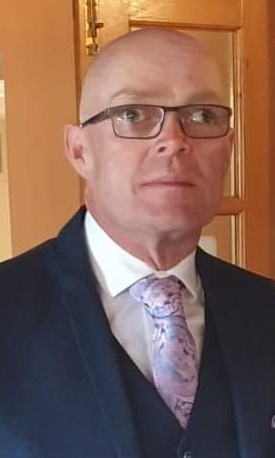 Damian Hankin RFoodSM. Damian has 27 years food manufacturing experience working in management positions in hygiene, quality and technical. He graduated from Salford University in 1992, before taking up his first food safety role with Dalehead Foods. He is currently a BRC food auditor, ATP and member of a GFSI (Global Food Safety Initiative) technical working group, as well as being the food safety specialist for Control Union UK.
What does food safety culture mean to you?
It was described to me during our auditor training as 'What our people do when we aren't watching', but is food safety culture just a shop floor concept? No, culture is driven by senior management - a lead by example philosophy of the business, hence food safety culture being captured in section 1 of the BRC Standard. How do you measure a culture? During your audit, your auditor will be interviewing staff, from senior management to the shop floor team, this may be in terms of a simple conversation or a formal interview to gauge the sites view towards food safety, but an auditor also needs objective evidence to review, which could be in the form of staff surveys, annual reviews or food safety activities run but the senior management.
What are the greatest challenges in starting your journey towards a positive food safety culture?
When Version 8 of the BRC (British Retail Consortium) Global Food Standard came on line in 2019, one of the biggest challenges was peoples understanding of what culture meant> Even though this was covered off in the conversion training available to all sites, the BRC or their ATP's (Approved Training Partners) in the first year of the new standard being released, 1.1.2 remained one of the clauses that the highest number of non-conformances where being issued against.
Do you think food safety culture is driven top down or bottom up?
Food safety culture should be driven from the top down most definitely. A 'do what I do' culture and not 'do what I say'. It is important to empower all the staff with the correct knowledge as to why certain policies, procedures and site requirements are in place and this should be led by the management team.
What has been your greatest challenge in the field of food safety culture?
Measuring culture has been one of the most difficult challenges. The way that the staff interact with each other and the product, the attitude towards the business and what is being manufactured. This is difficult to capture in an audit report, so it needs to be substantiated by the object evidence requirement of the standard, such as identifying weaknesses, planning activities, implementation of activities and then reviewing the effectiveness.
How does food safety culture fit in with a food safety management system?
The QMS (Quality Management System) is the backbone to food safety in a manufacturing organisation but without the people to implement its requirements and follow its policies, procedures and requirements to prevent illness its useless, but the people need to know why.
If you could give one tip on developing a food safety culture what would it be?
Start by identifying what all staff currently think of the food safety culture and standards on site. It is good to do this anonymously and encourage honestly, as only when management know the current mindset of the business, can they then begin to change it through a structured action plan.
How can you measure food safety culture?
I talked in the previous question about gaging current culture, which could be done through a questionnaire for instance, but the answers have a numerical value. Once the site has a culture score, they can implement its plan for increasing food safety culture. The same questionnaire can then be used later in the year and the 'before and after' scores against each question, can be reviewed. This gives the site an indication of whether the food safety culture is improving, and whether changes to activities need to be made.