Wednesday, 27 February 2019 was a truly special day for the IFST Student Group. The inaugural IFST University Food Challenge was held at Coventry University. Teams from five different institutions: University College Birmingham, University of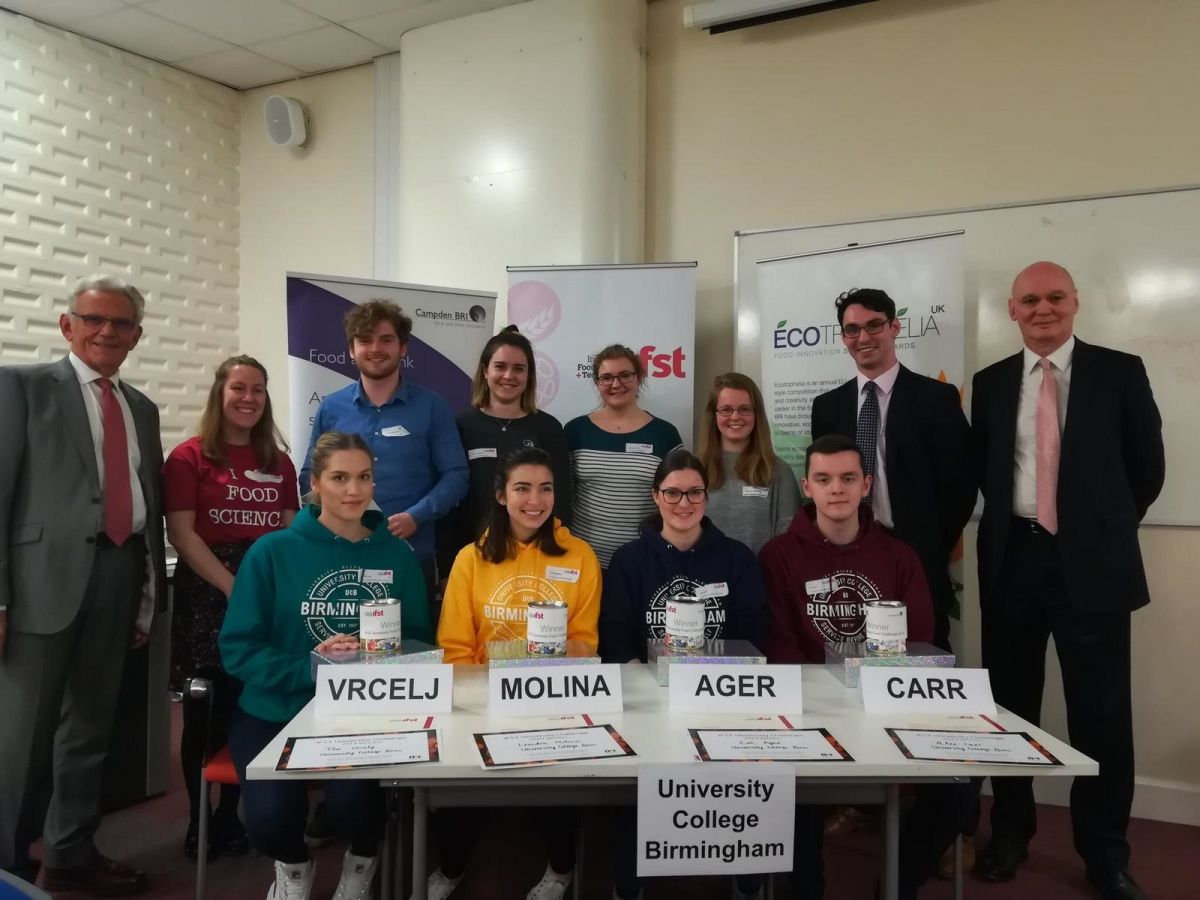 Nottingham, Cardiff Metropolitan University, Coventry University and Oxford Brookes University competed against each other to be crowned the first IFST University Food Challenge champions.
For over two years, James Huscroft (Past-Chair of IFST Student Group) has been working with IFST and the Institute of Food Technologists Student Association (IFTSA) in the United States to bring this event together with Alice Nield (current Chair of IFST Student Group) bringing it home in the final stages. College Bowl, an annual tradition in America is a food science and technology quiz competition with university students competing over several rounds to ultimately battle it out at the final held at the IFT annual conference. Having witnessed this event at IFT17 in Las Vegas, it was incredible to see the enjoyment from the students taking part (and the audience), which made us even more keen to get this event off the ground in the UK with our own spin.
Here in Coventry, students were tested on a range of food science trivia questions such as food manufacturing, microbiology and safety, nutrition and food chemistry. Questions were created by those in the Student Group, the IFTSA and IFST Branches/Special Interest Groups. It followed a similar format to the quintessential TV show University Challenge which brightens up television viewing on a Monday night, with the major difference being this is specifically food science: from the Maillaird reaction to UK food law, obscure Asian fruits and dairy processing.
After five exhilarating preliminary rounds, a neck and neck final ensued. UCB and Nottingham fought for half an hour, UCB off to a flying start, took a clear lead at the beginning but Nottingham picked up the points in the final rounds. Finally, University College Birmingham were crowned our IFST University Food Challenge champions with a score of 185 to Nottingham's 180 (an equally matched final)! Very well done to all the teams taking part it.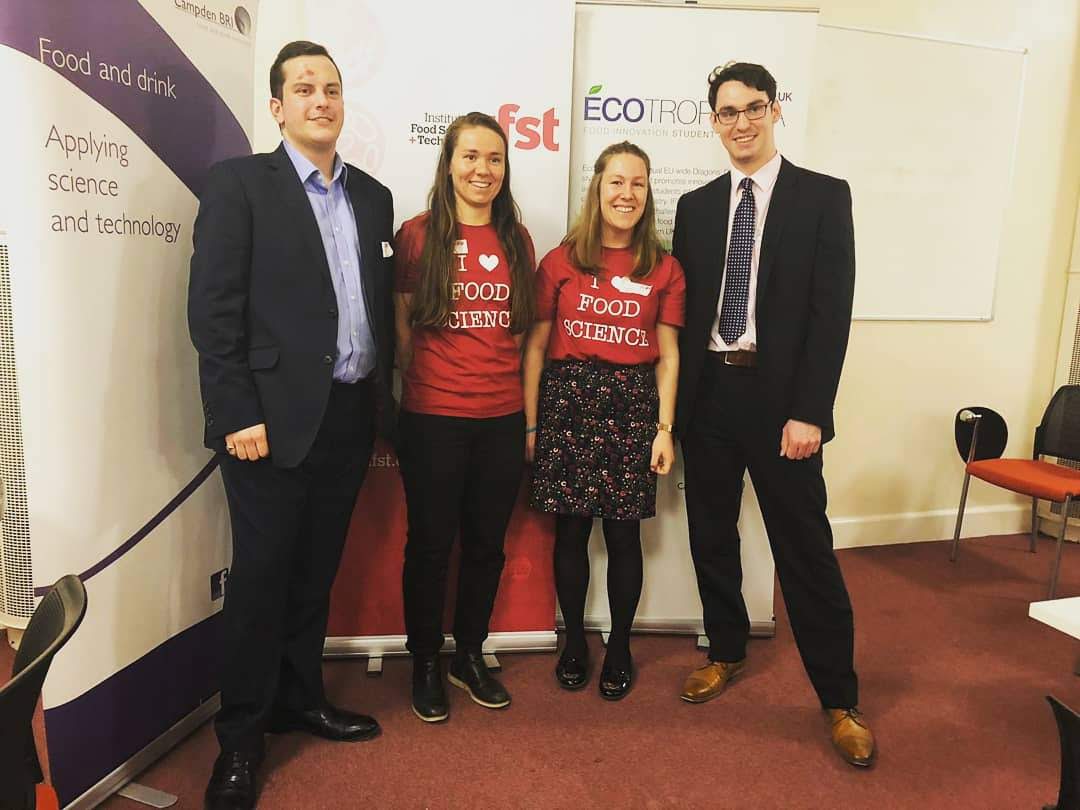 It was fantastic to see the effort and cohesion put in by the teams, the collaboration, conferring on some very hard additional questions, and some wild guesses being correct answers (just proving how much our next generation do know). The inter-university networking at the end of the event was a great opportunity for all the students and we really hope this event is an annual one for IFST. The enjoyment from the students and those in the audience was clear and for us as hosts it was something we shall never forget.
This event would not have been so successful without the generous support of our sponsors and helpers. Huge thanks to Daniel Amund at Coventry University for the venue to host the event, IFST Midlands Branch for their support and questions with catering sponsorships organised by Molly Carpenter at Greencore. We also want to thank Campden BRI, IFT British Section, IFIS and IFST for event and prize sponsorship thanks to. We couldn't have done it without you.
This event was a true collaboration of global food science particularly across the Atlantic Ocean with our colleagues the IFTSA. From question reviewing to many hours of teleconference calls, this was a true team effort, which we hope will continue for the future.
Alice Nield, University of Reading, Chair - IFST Student Group
James Huscroft, University of Nottingham, Immediate Past Chair – IFST Student Group