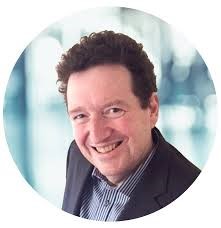 IFST has elected Sterling Crew as its new President-Elect. Sterling was invested during IFST's Annual General Meeting on 31 March 2022.
Of his appointment, Sterling said: "It is a great pleasure and privilege to be elected to be the next President of the Institute of Food Science and Technology; especially as the selection was by my professional peers. The IFST is a fantastic organisation with a marvellous membership at its very heart. I pledge to play my part in adding further value to membership and promoting the organisation's worthy charitable aims. This is an exciting time for the IFST as we approach our 60th Diamond Jubilee and with chartership potentially on the horizon.
Food science and technology has a major part to play in our country's future in these very challenging times. The food sector has responded by developing innovative solutions and creative products. The role that our members play has never been more important."
Sterling Crew Hon. FIFST is an experienced food sector director who currently holds a portfolio of positions including Chair of the Food Authenticity Network.
He is the Independent Scientific Advisor at Campden BRI and sits on its board. He is also Strategic Advisor at Shield Safety Group and Dynamic Risk Indicator.
Sterling has 35 years' experience of working in the field of food safety and global supply chain governance. He started his career in government before a successful track history in retail. Sterling's experience as a regulator, retailer, brand owner and food manufacturer has given him a unique perspective of the challenges of the global food supply network.
He has previously served as Vice President of the Institute and, until recently, chaired its Food Safety Special Interest Group. He was awarded Honorary Fellowship of the Institute in 2020 for his contribution to the food sector. He is also a member of the CIEH food expert panel and sits on the IFST, CIEH and FSA COVID advisory groups.
Sterling will serve as President-Elect for one year before being automatically elected as President and Chair of the Board of Trustees in 2023 for a term of three years.