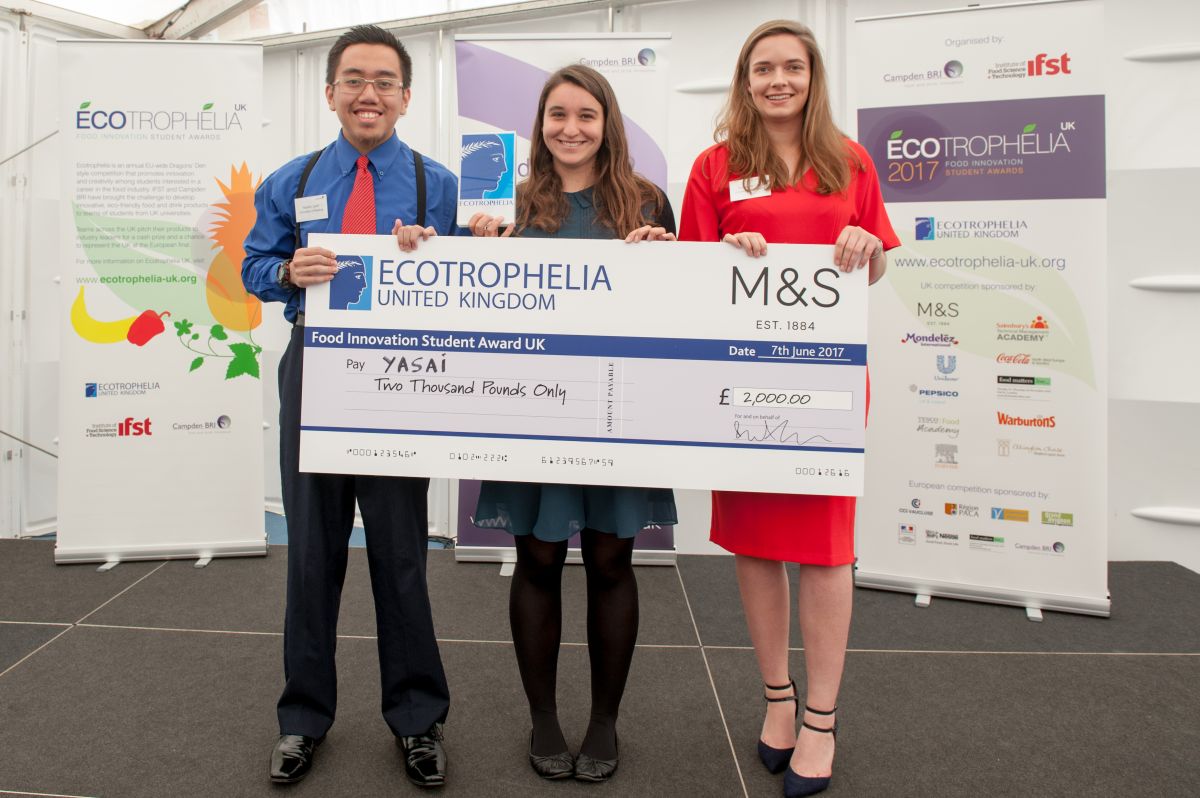 Veggie and vegan products have dominated at the Ecotrophelia UK food innovation student competition final this year. This reflects the increasing popularity of the "flexitarian" diet, in which people eat a mainly plant-based diet, but don't eliminate meat completely.
Ecotrophelia gives students a taste of new product development. From idea generation through to the final packaged product, the teams get a hands-on experience of what it takes to bring an eco-friendly food or drink product to market.
A team from the University of Reading won the gold prize with their veggie sushi-style rolls. Yasai Sushi are packed with locally sourced vegetables, including crunchy cauliflower rice. The rolls are low fat, low calorie and one portion provides two of your "five a day". Each member of the gold-winning team took home a share of £2,000 and an invitation to become an IFST Young Ambassador.
Najrien Juani, from the University of Reading said, "We learnt a great deal during the competition, including things like costing, marketing and packaging. The key to our success was working as a team as we all had different backgrounds – food science, food technology, consumer science and nutrition."
The Lagom Veg team from Nottingham Trent University secured the silver prize and £1,000 with their vegetable spaghetti snack. Lagom Veg is made from 'mis-shaped' vegetables, which are spiralised, dried and flavoured with chilli and lemongrass before being compacted into nests. You just have to add boiling water to produce a delicious healthy snack.
The awards were introduced by the competition's Chief Judge and Head of Product Quality, Safety and Supplier Performance at Sainsbury's, Alec Kyriakides, and presented by Patrick Carter of M&S at Campden BRI's annual open day.
The bronze prize and £500 was awarded to the London Metropolitan team for their vegan windfall fruit jelly, which is made from 'wonky fruit'.
All the winning teams will also receive a one-year IFST membership and a number of Elsevier food science publications.
Judges from top names in the food and drink industry including Marks and Spencer, Coca-Cola, Unilever, PepsiCo, Mondelez, Sainsbury's, Tesco, Warburtons and Food Manufacture listened to the teams pitches and tasted the products before carefully considering each entry for its industrial feasibility, taste, eco-innovation, originality, creativity and innovation, and market credibility.
Bertrand Emond, Head of Membership and Training at Campden BRI said, "Ecotrophelia has gone from strength to strength. Over 250 students from 12 different universities have entered since we brought the competition to the UK five years ago. We are delighted that Ecotophelia has captured the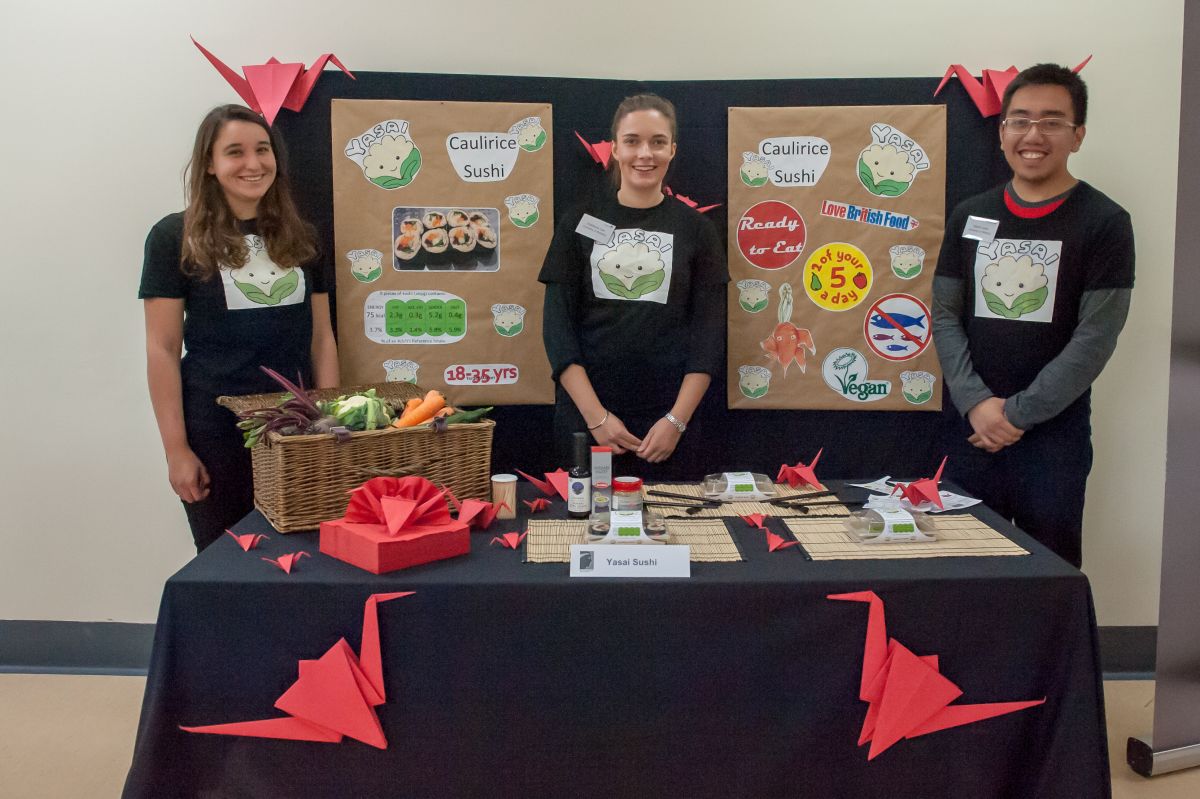 imagination of industry and we are very grateful for the continued support that competition receives from the industry sponsors. Ecotrophelia showcases some of the brightest and best emerging food scientists and technologists in the UK. Innovation and creativity is essential for the continued success of the food industry so we hope that all the students will consider a career in the food industry when they finish their studies."
The University of Reading team will go on to compete against 19 other national teams from across Europe for the chance to win up to €6,000 at the Ecotrophelia European final, which will be held at Food Matters Live in London in November.
The UK heat of this Europe-wide competition was organised by UK food and drink research organisation, Campden BRI, in conjunction with the Institute of Food Science & Technology (IFST), the independent qualifying body for food professionals in Europe.