IFST Webinar: Utilising the Past to Predict the Future
Organised by IFST Food Safety Group
This webinar will explore the importance of learning from the past to ensure a safer future. We will examine past incidents, focusing on issues discovered through analysis of food samples and how they resulted in new technical understanding - as well as looking into wider issues such as the importance of traceability, supply chain controls and a good food safety culture. We will also consider how events impact food businesses, food safety and consumer trust - and the need to remember things that have never been experienced, taught, or embedded in corporate memory or culture. Participants will be invited to share their experiences and submit questions.
What participants will learn about:
- What businesses need from the start (e.g. HACCP) and relevant controls
- The role, and limitations, of sampling
- High profile cases
- Importance of allergens
- What makes a product safe
- What form of confirmation indicates the product is being made safely
- What you can and can't control
- How to identify what has gone wrong
Target audience: Students and professionals working in laboratories, Quality Assurance, supply chain, technical management, Corporate Social Responsibility, enforcement and/or consumer services (manufacturing, retail, foodservice).
Chair: Peter Littleton, Technical Director, Christeyns Food Hygiene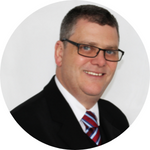 Peter Littleton is Technical Director for Christeyns Food Hygiene and current Chair of the Food Safety Special Interest Group for the IFST. He has been involved in food safety, hygiene and contaminant control for over 30 years through a variety of roles in the food production, regulatory and latterly hygiene solution support industries.
Speaker: Michael Walker, Honorary Professor at Institute for Global Food Security,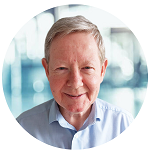 Queen's University, Belfast
Michael is an honorary fellow of IFST, and honorary professor in the Institute for Global Food Security in Queen's University, Belfast. He runs his own chemico-legal consultancy, mainly providing expert witness services on chemical exposure. He retired as Head of the Office of the Government Chemist at LGC at the end of March 2021. Michael serves on the IFST Scientific Committee and the External Affairs Committee, and on several external expert scientific committees. Further information is openly available on Michael's ORCID ID* https://orcid.org/0000-0002-4350-5549/print
*Open Researcher and Contributor ID
Abstract: Regulatory and Technical managers in the food industry need to know or be aware of a myriad of details. Its natural then to assume that the data you get from your chemical or bioanalytical lab can be relied on – something you don't have to worry about. And in the vast majority of cases that's true. But what if the lab got it wrong? Its probably a fair way down the list of things R&T managers routinely fret about but there are reasons a lab may struggle. Based on technical disputes he was involved with during his tenure as Referee Analyst to the Government Chemist in LGC Michael will look at some of the reasons. Not surprisingly sampling is top of the list, but there are times when nature springs a surprise that catches everyone unawares. Looking at veterinary residues, allergen analysis, honey authenticity and bioinformatics, Michael will outline some of the things you might keep in the back of your mind when a problem arises with analytical results.

Speaker: Louise Manning, Prof of Sustainable Agri-food Systems, University of Lincoln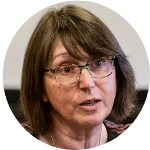 Louise Manning, PhD, has worked as an academic, management consultant, lecturer and business and personal coach for thirty-five years addressing business management, quality assurance, brand equity, food safety, animal welfare, corporate social responsibility, ethical issues, and environmental protection. Louise has written or edited six books and her research has been published in multiple peer reviewed journals. She continues to be active in both commercial and research projects. Louise maintains a number of weblogs and her current thoughts on food safety, management and communication can be found in posts on LinkedIn.

Q&A Moderator: Charlotte Savage, Head of Technical, Bakery & Food Services, Sainsbury's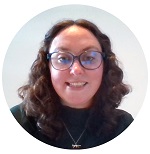 Charlotte has been at Sainsbury's for 6 years in various roles, and more recently, she has taken on the Head of Technical for Bakery & Food Services. Before joining Sainsbury's, Charlotte worked in the supply base for over 5 years, where she fell in love with everything technical and has never looked back!
Charlotte is passionate about working in partnership with our suppliers to ensure safe, secure, and sustainable end-to-end supply chains, driving improvement and efficiency in ways of working, and learning & developing myself and others along the way.
Q&A Session: Peter Littleton, Michael Walker, Louise Manning and Charlotte Savage
IFST member - Free
Non-IFST member - £25.00
If you are an IFST member, please ensure that you are logged into the IFST website before completing your booking so you can access member rates for events. Published events fees will apply to non-members and members can only gain preferential rates by logging in to their IFST account.
Sponsorship opportunities are available. For more information, click here and please don't hesitate to contact us if you have any questions via info@ifst.org.
Please note: IFST is a registered charity with the mission of 'recognising and empowering food professionals by promoting excellence in science and its application throughout the food chain'. During 2021 we were proud to have run over 60 events, including webinars and workshops and engaged with thousands of food professionals worldwide from over 50 countries. IFST members attend all webinars free of charge. All non-members who would like to attend our events will be charged a small fee and all attendees will receive a certificate of attendance. You can find details of our membership packages here.