IFST Technical Visit to Rothamsted Research (Herts)
Organised by South East Branch
Rothamsted Research, previously known as the Rothamsted Experimental Station and then the Institute of Arable Crops Research, is one of the oldest agricultural research institutions in the world, having been founded in 1843.
Rothamsted conducts scientific research at the interface of agriculture and food science to add novel nutritional, health and bioeconomical value to crops and their products with the intention of developing solutions to worldwide challenges in food-related disease and human health.
Rothamsted have a number of active research areas which would appeal to branch members and students. These include rapid mineral analysis in plant material using X-ray fluorescence; development of resistant starch in plants to enhance fibre content and gene transfer to improve nutritional value of crops.
What participants will learn about: Research projects in gene editing and crop modifications; laboratory techniques in X-ray fluorescence, gene transfer, compositional analysis. Field trials, insect monitoring and a 'scanalyser' which continuously monitors crop development in field trials.
Target audience: IFST members, non-members, students and researchers.
Presenter: Dr James Clarke, Public Engagement, Rothamsted Research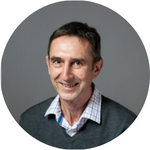 After a life sciences degree followed by more than a decade producing science radio programmes for the BBC, James worked in a number of communication roles abroad, including stints at two CGIAR research centres. He has had a career long interest in popularising science for varied audiences across multiple media outlets and through high profile events.
Programme:
Introduction to Rothamsted Research (30 mins)
Tour of labs and field trials (90 mins)
2 x research presentations (30 mins)
Plenary and questions (15 mins)
Refreshments will be provide for attendees
Venue: Rothamsted Research, West Common, Harpenden, Herts AL5 2JQ
Directions: https://www.rothamsted.ac.uk/contact
IFST member - Free
Non-IFST member - £10.00
If you are an IFST member, please ensure that you are logged into the IFST website before completing your booking so you can access member rates for events. Published events fees will apply to non-members and members can only gain preferential rates by logging in to their IFST account.
Please note: Limited places are available and if you will not be able to attend the event please inform us via events@ifst.org.
Sponsorship opportunities are available. For more information, click here and please don't hesitate to contact us if you have any questions via info@ifst.org.
IFST is a registered charity with the mission of 'recognising and empowering food professionals by promoting excellence in science and its application throughout the food chain'. During 2021 we were proud to have run over 60 events, including webinars and workshops and engaged with thousands of food professionals worldwide from over 50 countries. IFST members attend all webinars free of charge. All non-members who would like to attend our events will be charged a small fee and all attendees will receive a certificate of attendance. You can find details of our membership packages here.