IFST Workshop: Making Sensory and Consumer Science Sustainable
Organised by Sensory Science Group
Sustainability of business processes is a key concern. This event will look at how to increase sustainability of sensory and consumer science research and testing via elements such as materials used, preparation methods, remote vs onsite testing, etc. This is a face to face event and will include speaker presentations, group discussions, and networking. It will be of interest to sensory and consumer scientists and their business partners.
What you will learn about: Sustainability issues in operational aspects of sensory and consumer science.
Target Audience: Sensory and consumer science professionals.
Chair: Stephanie Mitchell, MSc, FIFST, CSci, RSensSci, MCIEH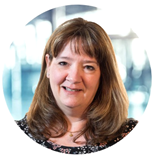 From her late teens, Steph developed a love of food, leading to the decision to study it further and gaining an MSc in Food Science, Reading University. This then instilled a fascination for sensory science and she has built her successful career in this area.
Steph is Senior Sensory Manager at ppl Insights, an independent market research agency based near Gatwick in Surrey. Ppl offers both sensory and consumer, quantitative and qualitative research solutions and works with many of the UK's top FMCG companies.
Current Chair of IFST's Sensory Science Group, Steph is also a volunteer on their Membership Assessment Panel. In addition, she is involved in Reading University's Industry Advisory Board, which ensures that their Food Science courses are relevant to employers.
Speakers: Joshua Mesurolle, Research Director, SAM - France
Joshua graduated as an Agronomy Engineer specialised in Food Science in Montpellier, France. She began her career in research, first for the French Research Institute INRA and afterwards for Firmenich. After 8 years of sensory and consumer project management in SAM France, Joshua now manages the French sensory project managers team, continuously applying different sensory methodologies to handle panel experts' session preparation and animation for both routine studies with dedicated panels and for ad-hoc projects.
Abstract: Increasing Sustainability, Reducing CO2 Footprint in Sensory and Consumer Research and its influences on Consumer Product Evaluation
Sensory and consumer sciences are a good reflection of societal evolution as they aim to understand consumer behaviour, attitudes, perceptions and measure changing needs in an evolving world. Therefore, it is only natural that sensory and consumer research embraces sustainability in their processes and methods – doing our Share for a Greener Planet.
At SAM, we have already taken action to replace single-use plastic with recyclable and / or re-usable testing articles, including investment in high-performance dishwashers to enable fast cleaning of re-usable articles.
With this in mind SAM took it upon itself to conduct a pilot study to determine what if any impacts there are on consumers in their evaluation of products. A specific focus was placed on compostable materials as these materials are a cost-efficient, hygienic replacement of plastic and stay within the European legal guidelines, while being single use. A great contrast to glass and porcelain, causing a continued high investment and additional labour in cleaning, handling and storage. However, are these materials as attractive to the consumer as shiny porcelain and glass – or could these less attractive compostable utensils create a bias in consumers' product evaluation?
The presentation will show the results and conclusions gained from the research and how to move forward. Several different product categories, including hot beverages and pasta were considered. We will also present the different alternatives in materials currently in use and a guideline which materials ideally should be used in Sensory and Consumer Research protecting both, the robustness and validity of our data collection while contributing to a greener planet.
Speaker: Kate Bailey, SSG Communications Working Group Leader, Principal Scientist, Sensory &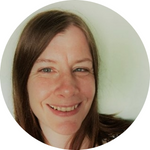 Consumer Science, Kerry
Kate began her work in the Sensory & Consumer area with a number of well-known companies including Mars, Mondelez and Jaguar Land Rover.
Kate now leads sensory and consumer testing on savoury projects for Kerry Europe, as well as being the global SME for consumer research and insights. She designs and executes tests that help translate the consumer taste experience into data that can be used to guide product development, improvement, or launch.
In her spare time, she leads the IFST SSG Communications Group, and looks after the Kerry Naas Sports, Social& Wellbeing team, as well as the Sustainability Champions Europe – a Kerry based group encouraging people to be more sustainable at work, at home and anywhere!
Abstract: Sustainability in Sensory and Consumer Science: The role we play
Sustainability, in all its forms, is becoming increasingly important to companies. Food and beverage companies, research agencies, and institutions that carry out sensory and consumer science now have guidelines and targets to reduce environmental impact. These are both from governments and related agencies, as well as self-imposed by the business or institution in response to "people power" – pressure and interest from customers and consumers.
So how can we as sensory and consumer scientists contribute?
This talk will touch on research that positively impacts effects on the environment, including meat and dairy alternatives, reduction of food waste, and the role of packaging.
We will also discuss practical applications while carrying out sensory and consumer research, giving real life examples where changes are making a difference. This ranges from simple adjustments in the sensory lab or prep area, to mindset changes around the way we carry out research.
Programme
| | |
| --- | --- |
| 09.30 | Registration and Refreshments |
| 10.00 | Introduction, Chair Stephanie Mitchell |
| 10.15 | Speaker: Kate Bailey |
| | Principal Scientist, Sensory & Consumer Science, Kerry |
| 10.45 | Speaker: Joshua Mesurolle |
| | Research Director, SAM - France |
| 11.15 | Coffee break |
| 11.30 | Moderated discussion groups |
| 12.30 | Wrap up and conclusions |
| 12.45 | Buffet lunch |
| 13.30 | SSG Committee meeting (all welcome) |
| 15:30 | Event ends |
Directions to the University of Reading are available here
Event Fees:
IFST member - £25.00
Non-IFST member - £45.00
If you are an IFST member, please ensure that you are logged into the IFST website before completing your booking so you can access member rates for events. Published events fees will apply to non-members and members can only gain preferential rates by logging in to their IFST account.
Please note: Following this event will be a Sensory Science Group committee meeting.
Sponsorship opportunities are available. For more information, click here, and please don't hesitate to contact us if you have any questions via info@ifst.org.
Please note: IFST is a registered charity with the mission of 'recognising and empowering food professionals by promoting excellence in science and its application throughout the food chain'. During 2021 we were proud to have run over 60 events, including webinars and workshops and engaged with thousands of food professionals worldwide from over 50 countries. IFST members attend all webinars free of charge. All non-members who would like to attend our events will be charged a small fee and all attendees will receive a certificate of attendance. You can find details of our membership packages here.